In tours
This building does not appear in any tours yet.
Last updated
Wed, 08/21/2013 - 8:47am by gary
Location
United States
36° 0' 7.254" N, 78° 54' 34.6644" W
US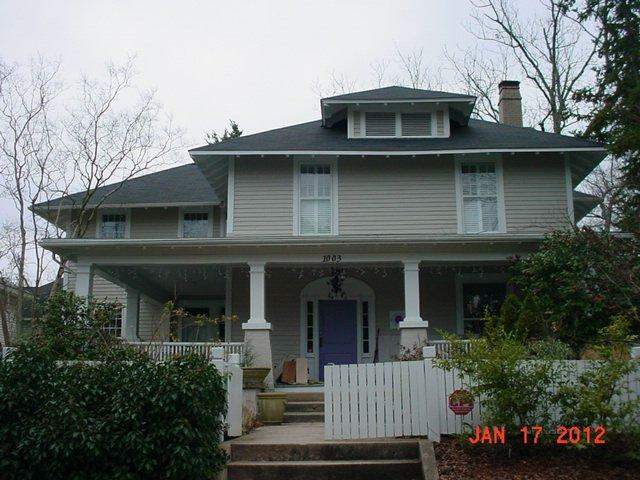 01.17.12 (DC tax office)
(From the TP NR nomination)
Two-story frame Neo-Colonial house with sawn brackets in all of the eaves and a carved sunburst fanlight above the front door. Constructed by a member of the Powell family early in the 20th century. W.T. Purvis, manager of the Credit and Collection Department of the Virginia-carolina Chemical Corporation, lived here with his family in the late 1910s and 1920s. House is popularly named for Phillip D. Robbins, employed by Thalhimer's Department Store and its predecessor, Ellis-Stone Department Store; his sister taught music here during the 1940s.