1009 CARROLL STREET/1009 SHAW STREET
Built in
1900-1905
/ Demolished in
2008-2009
This home was demolished around 2008, but was previously the home of Reverend Dangerfield Newby, Jr. , namesake of the man who died first in John Brown's raid.   The reverend also preached at Emmanuel AME and Wall Street AME. 
In tours
This building does not appear in any tours yet.
Last updated
Wed, 11/14/2012 - 10:26pm by Karen
Comments
Built in
1900-1905
/ Demolished in
2008-2009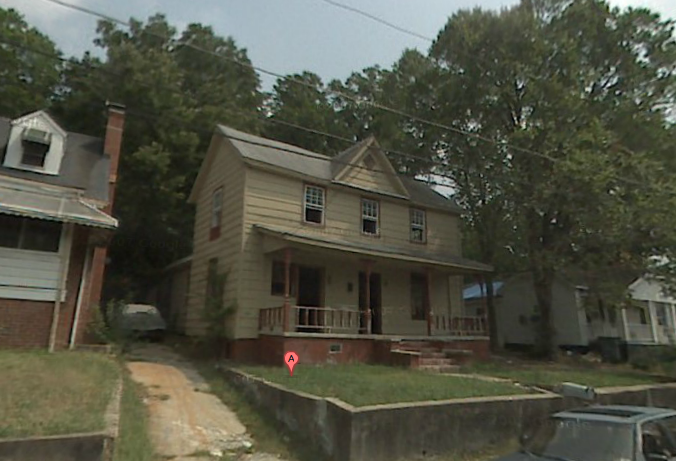 This home was built between 1900-1905, and was demolished in 2008.  Luckily, I was able to see what the demolished house looked like from Google Maps.  Tax records show the land switching hands from Self Help to Habitat, and in 2009 this home was built: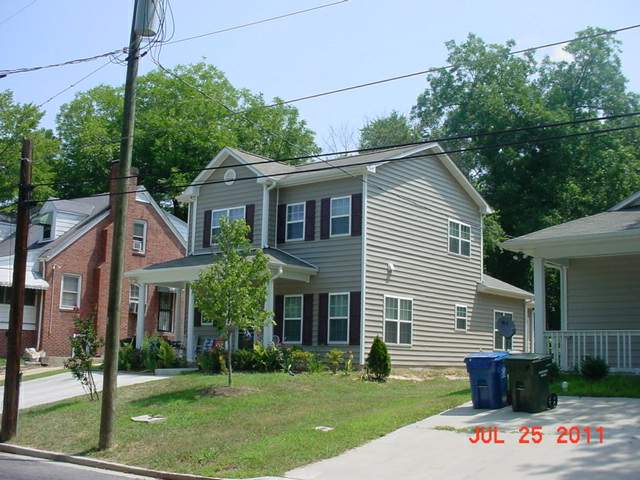 It was the home of the Reverend Dangerfield Newby, Jr. who was the reverend at both Emmanuel AME and the short lived Wall Street AME.  Emmanuel AME was also known as the Fitzgerald church, for both many of it's parishioners as well as the bricks that built it.  He was widowed at some point, but remarries at 65 years of age to Mary Lawson. She was a teacher, and taught at a county school, another school in Morrisville (she would take the train) and at Hillside Park School. 
Pauli Murray wrote about Dangerfield Newby in her autobiography:
          "In his seventies when I first knew him, he was a cabinet maker by trade, tall, spare, amber-colored, with white curly hair and almost deaf. He carried himself with great dignity and was very much respected by my family. What I did not discover until after I had gone to college was that he was the oldest son of Dangerfield Newby, the freeborn mullato who had joined John Brown's raid and been killed at Harper's Ferry in 1859."
History buffs may be familiar with Dangerfield Newby, Sr. who was famous for his part in John Brown's raid in Harper's Ferry.  The elder Dangerfield Newby was a freed slave, but he was trying to buy the freedom of his wife and children. Their owners kept upping the price beyond the $1500 he had saved up, and they were sold to someone in Lousiana. He died in the raid and never saw his family again. 
The elder Dangerfield Newby: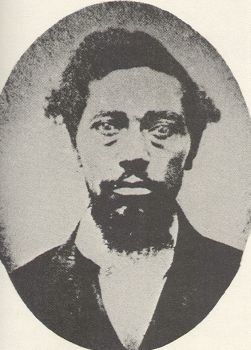 I find some discrepencies though about whether this man is his son. The timeline works well, but Jr's story is that he was the eldest son of Dangerfield Newby. In looking at some very thorough geneology projects people have worked on, there is never a Dangerfield Jr mentioned, but sons named James, John and Gabriel. Regardless, it makes for an interesting story I suppose, and both Dangerfield Newby, Jr and his wife Mary had an impact on Durham through their professions.