1020 W. TRINITY AVE.
Built in
1929
/ Modified in
1930-1940
Comments
Built in
1929
/ Modified in
1930-1940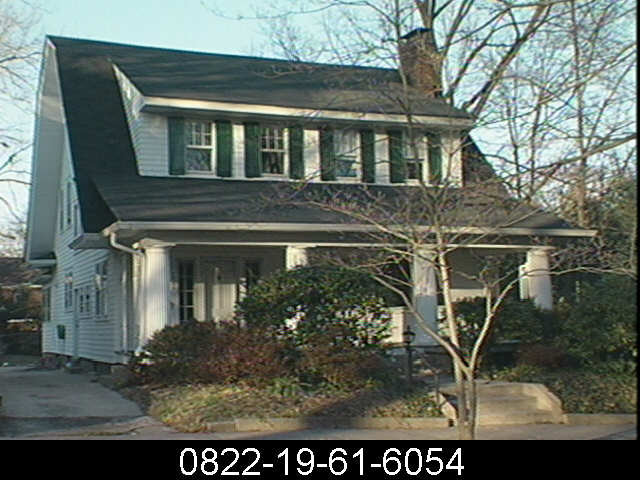 1999 (DC tax office)
(Below in italics is from the National Register listing; not verified for accuracy by this author.)
Stocky Doric columns and Palladian attic windows highlight this one-and-one-half-story gambrel-roofed Colonial Revival style frame house-constructed c. 1929 for tobacconist Perry Sloan. The entrance hall features a panelled double~run staircase and a built-in bench. The house remained in the Sloan family until 1975. The mid-1980s owners possessed a copy of the original stock plans that were ordered from New York. Local architect George Watts Carr, Sr. drew the plans for the enlargement of the house in the 1930s.