1022 GLORIA AVE.
Built in
1910
/ Modified in
1971
Comments
Built in
1910
/ Modified in
1971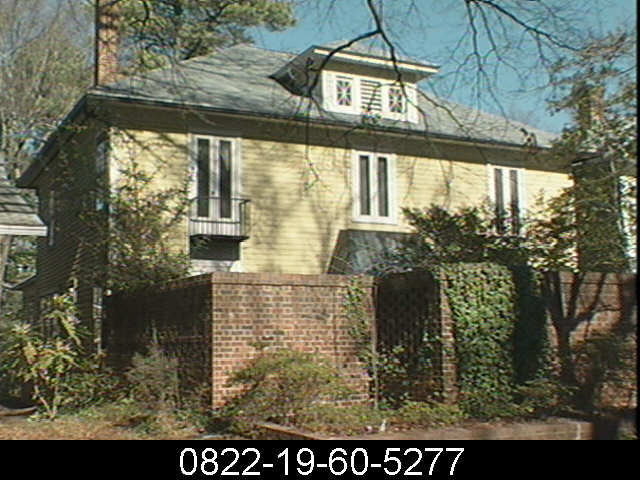 1999 (DC tax office)
(Below in italics is from the 1984 National Register listing; not verified for accuracy by this author.)
Two-story frame Foursquare sheathed with German siding; pyramidal roof. Originally very similar to 1020 Gloria. Unsympathetically altered in 1971 with small French doors replacing the second-story windows, full-facade porch replaced by copper clad canopy sheltering the main entrance. First floor hidden from sight by forbidding brick wall with security gate. Constructed c. 1910 by the Edwards family who were in the grocery business. The house originally had a coal grate fireplace in every room; five of these remain. Interior follows center hall plan; twin parlors with pocket doors flank the hallway.