In tours
This building does not appear in any tours yet.
Last updated
Thu, 10/11/2012 - 10:21am by gary
The building at 105 West Main St. originally housed the Citizen's Bank, and was likely built ~1908.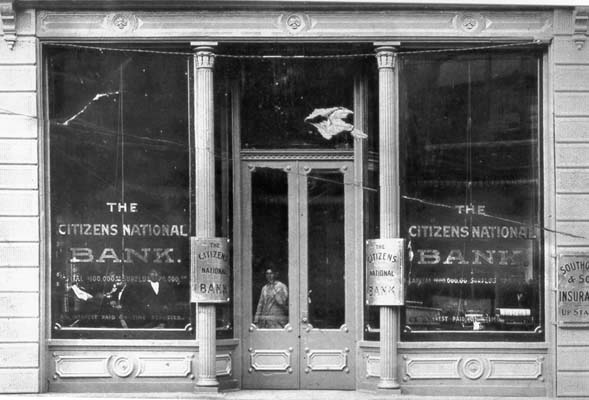 After Citizens built a new bank structure nearby, at 102 East Main, it appears that the building housed the first incarnation of Baldwin's department store - before they constructed their new building at 107 West Main St. in 1928.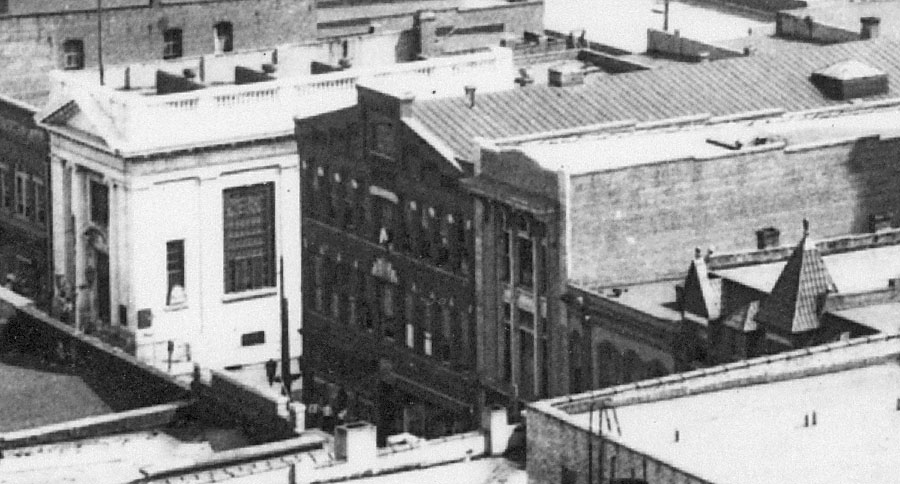 Above, the 1911 Citizens Bank building is the Greek Revivial structure at the left (southeast corner of Main and Mangum). To its right is the Sneed, Markham, and Taylor clothiers building (southwest corner of Main and Mangum. To its right is 105 West Main. To the right of this building is the smaller two-story structure that would be replaced by the newer Baldwin building in 1928. This picture is from ~1920.
(Courtesy Durham County Library)
By the 1930s, the building had become the home of the Wheelan Drug Company.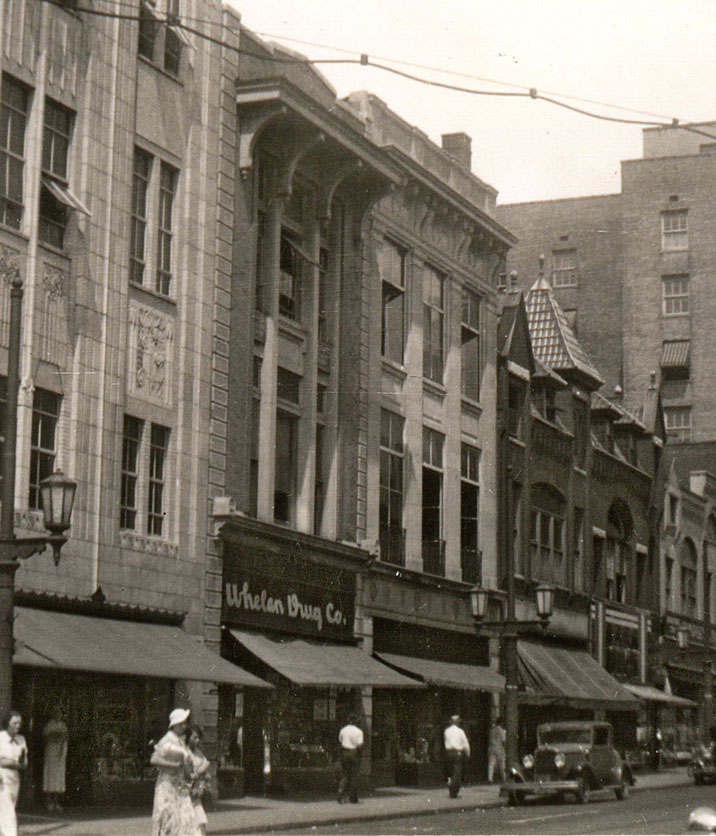 (Courtesy Duke Archives)
But by the 1940's, it was home to Butler's Shoes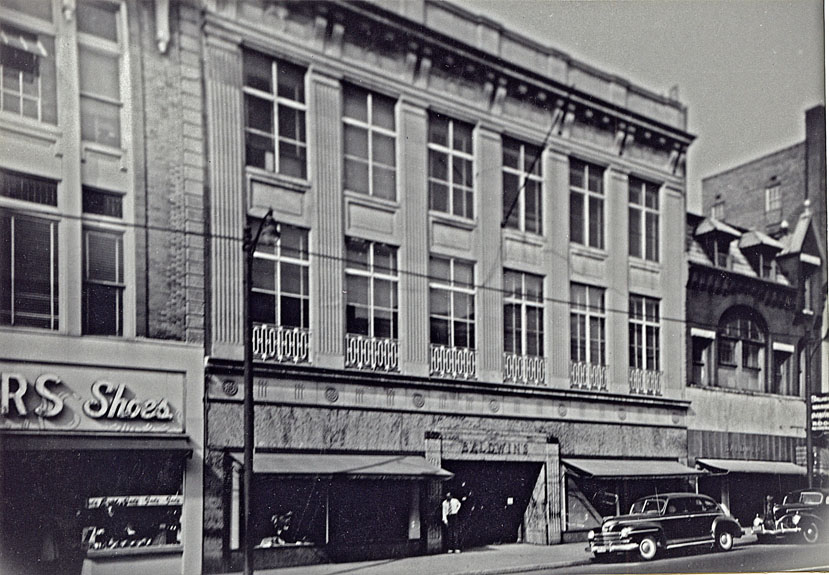 (Courtesy Durham County Library)
Butler's shoes was still going in 1965.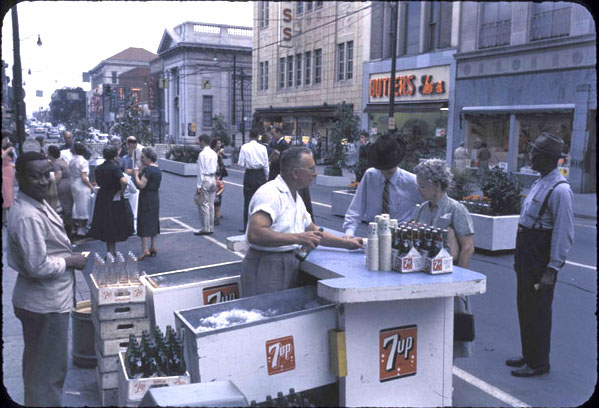 (Courtesy Durham County Library)
By the late 1960s, The Fashion had moved to this location.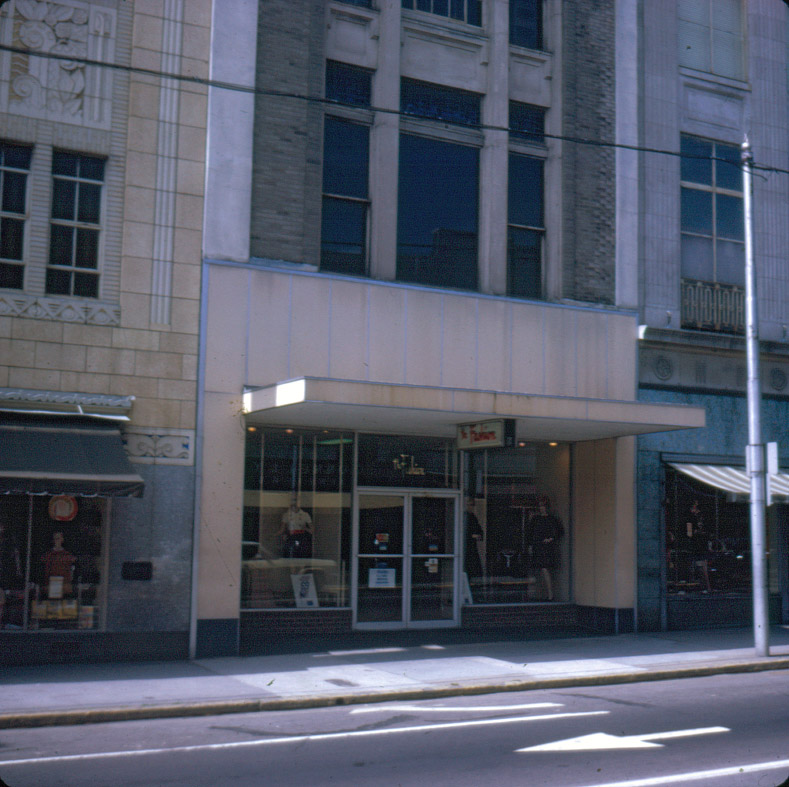 I'm not sure of the 1970s-recent history of the building. The property was bought by Maverick Partners and fully-renovated by 2002. It housed their offices and, I believe, two large upstairs loft apartments.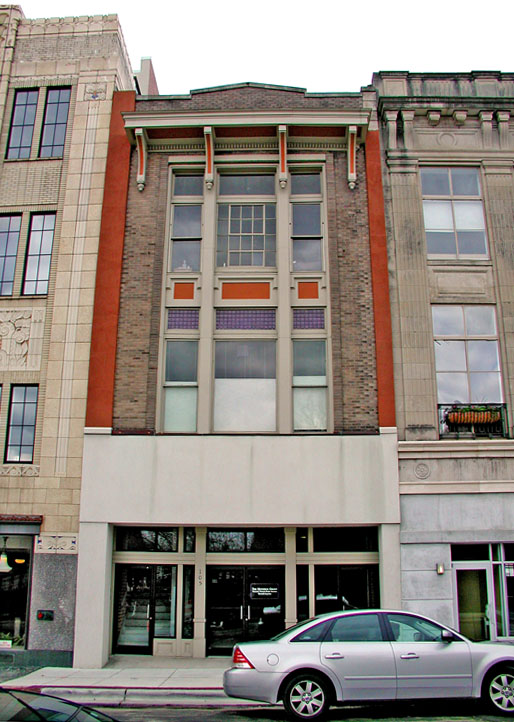 2006