109 MORGAN STREET
Built in
1920s
/ Demolished in
late 1960s
In tours
This building does not appear in any tours yet.
Last updated
Comments
Built in
1920s
/ Demolished in
late 1960s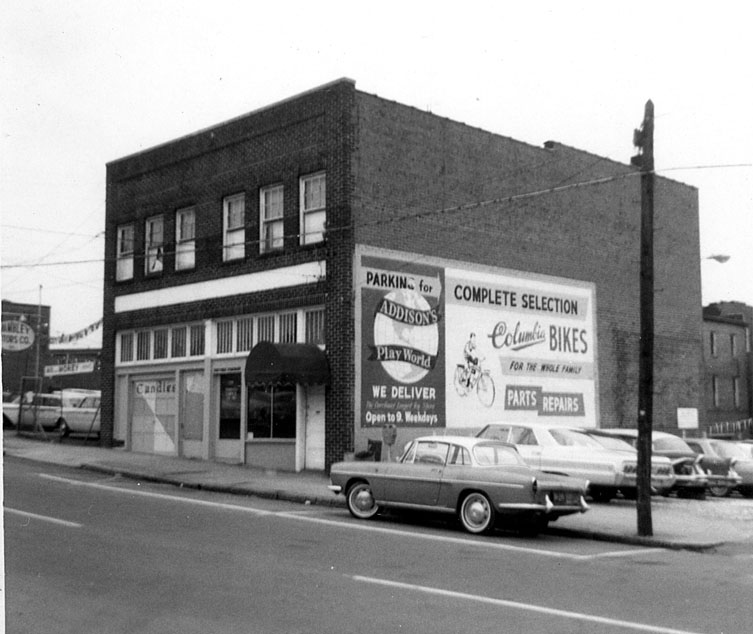 109 Morgan St., 1966
(Courtesy Durham County Library)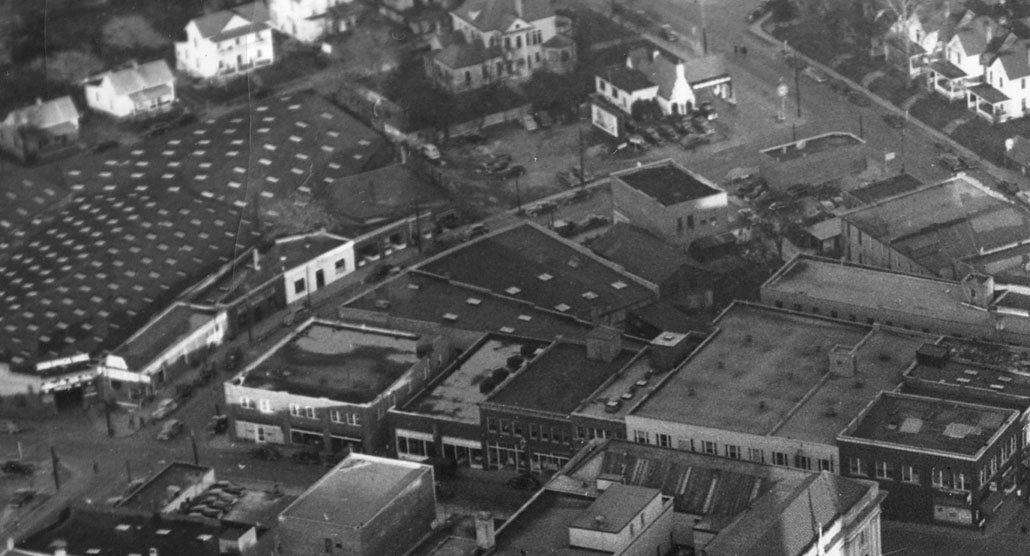 Looking northeast, 1960. The intersection of Rigsbee and East Chapel Hill St. is in the lower right hand corner, and the intersection of Rigsbee and Morgan St. is near the lower left hand corner. Morgan St. curves to the east to meet North Mangum St., where it ends.
(Courtesy Duke Archives)
The 100 block of Morgan St. transitioned from residential to commercial use in the 1920s - primarily service-related businesses catering to the tobacco warehouse district to the north, and other light industrial uses

Durham Chero-Cola Bottlers at 115 Morgan, 1925
Some of the buildings in the 100 block of Morgan Street (South) were torn down during the early 1960s for increasing demands for parking. This building was torn down in the late 1960s using urban renewal funds, and with other parcels, turned into a big sea of city-owned surface parking.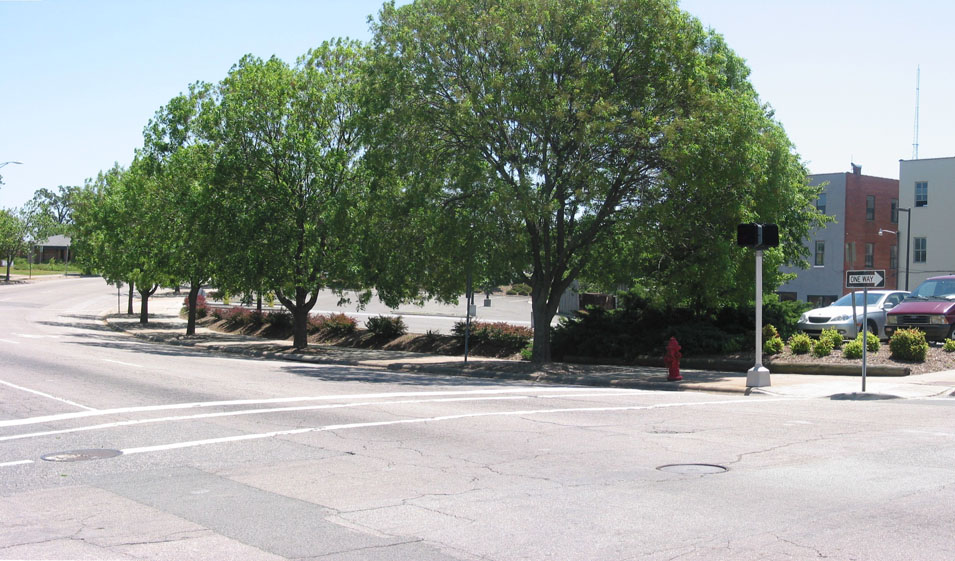 Looking northeast, 2007.
(Courtesy Durham County Library)
The individual parcels actually remain, although they are owned by the city. The city should, in my opinion, begin to sell these off to private developers with design covenants on the property to create a street frontage on Morgan. This is actually a relatively rare spot in the city where we have a bunch of developable parcels fronted by reasonably sized street trees. Now, I'm not giving up my official loop-loathing credentials, but the path of Morgan isn't going to change here. If anything it should be narrowed. So develop the lots, retain the trees, and fix the loop as soon as it is feasible.