1200 BROAD STREET - THE PROFESSIONAL BUILDING
In tours
This building does not appear in any tours yet.
Last updated
Fri, 07/08/2011 - 8:44am by gary
Location
36° 1' 2.3448" N, 78° 55' 7.6584" W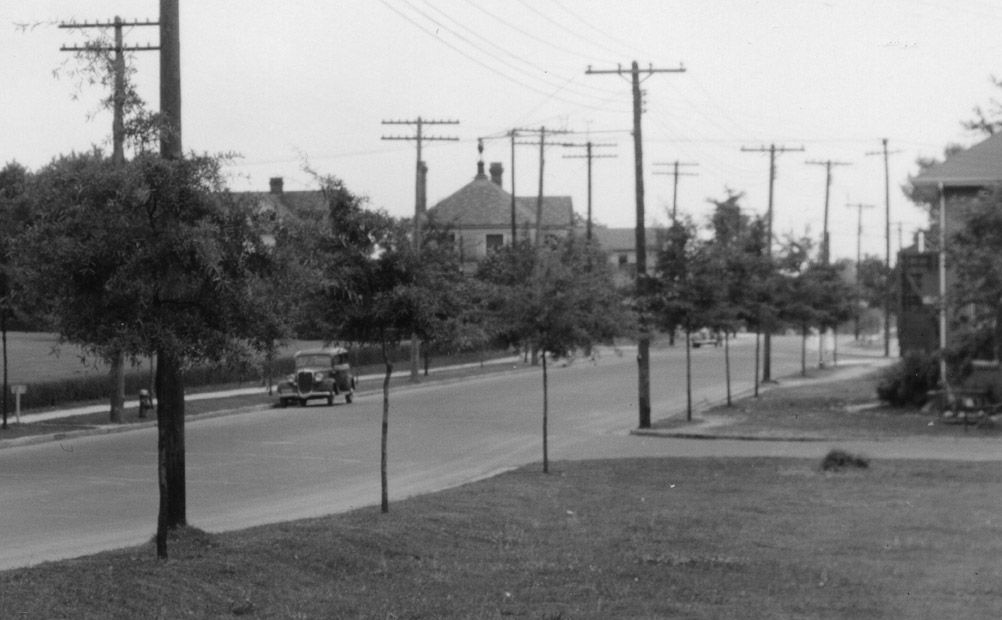 Looking east at the intersection of Broad and West Club, May 1938
(Courtesy Duke Forest Collection)
The northeast corner of Broad and West Club was initially residential in nature; the area to the west of Watts Hospital developed in earnest during the period between 1910 and 1930.
The Professional Building was built in ~1951, primarily as an office building for medical professionals. It is similar in character and function to fellow mid-century modern medical office building The Medical Arts Building on South Gregson St.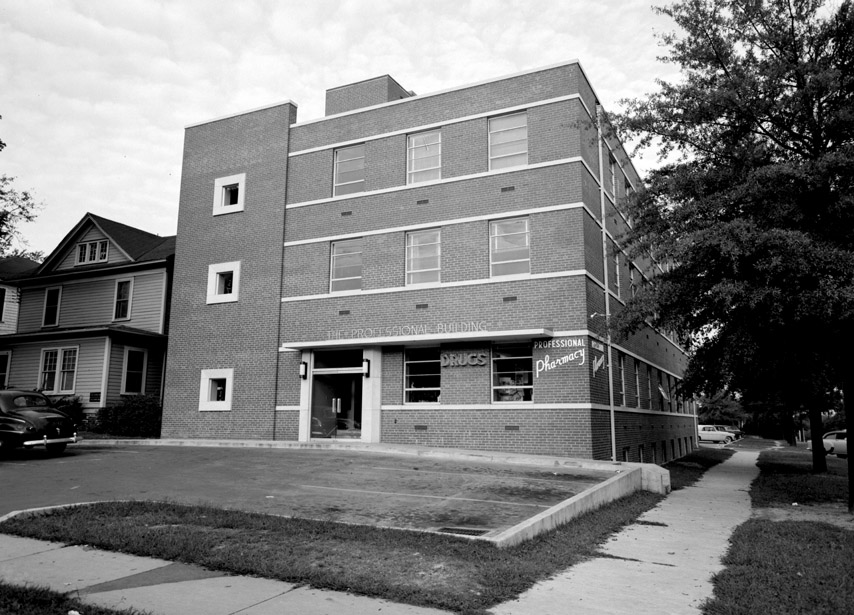 Professional Building ~1950s
(Courtesy The Herald-Sun Newspaper)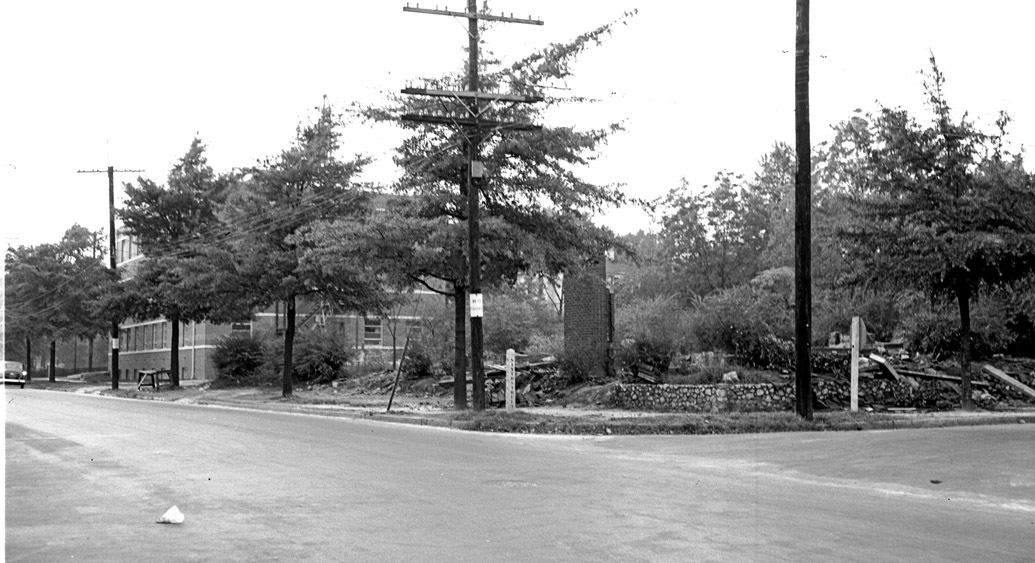 Additional residential teardowns for future development, which would become parking lot for the Professional Building, looking west from Sixth Street, 10.24.53
(Courtesy The Herald-Sun Newspaper)
After the departure of Watts Hospital, most of the medical practices left Broad Street and headed northward to office parks past I-85. However, the now-Lane Professional Building still houses dentistry and holistic medicine practices, per a quick googling.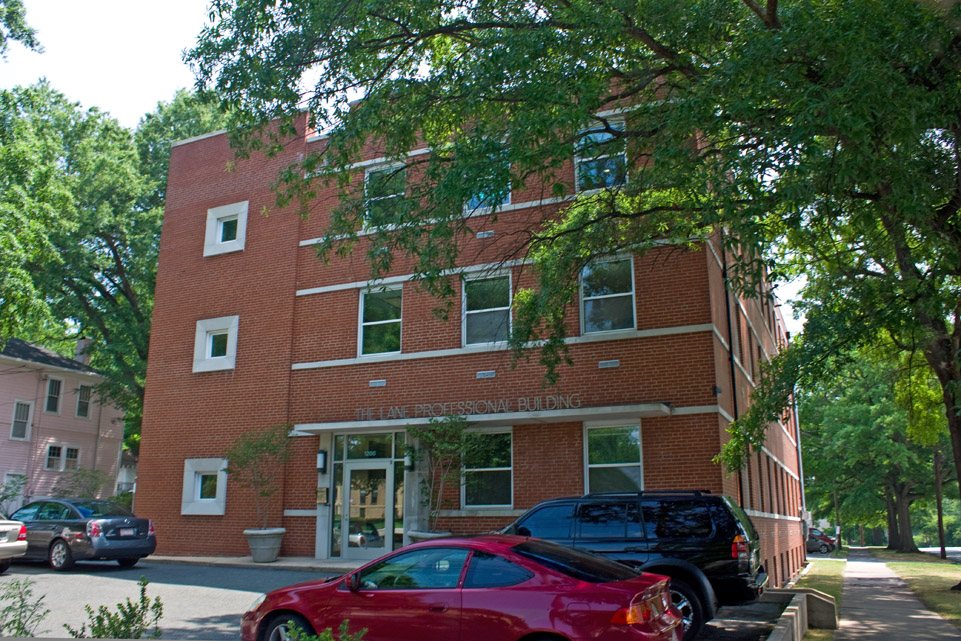 Professional Building, 06.27.09
Find this spot on a Google Map.
36.017318,-78.918794