1306 SOUTH DUKE STREET / UNIVERSITY DRIVE
/ Demolished in
1960-1980
In tours
This building does not appear in any tours yet.
Last updated
Thu, 04/25/2019 - 11:45pm by gary
Location
United States
35° 59' 5.4492" N, 78° 54' 40.572" W
US
Comments
/ Demolished in
1960-1980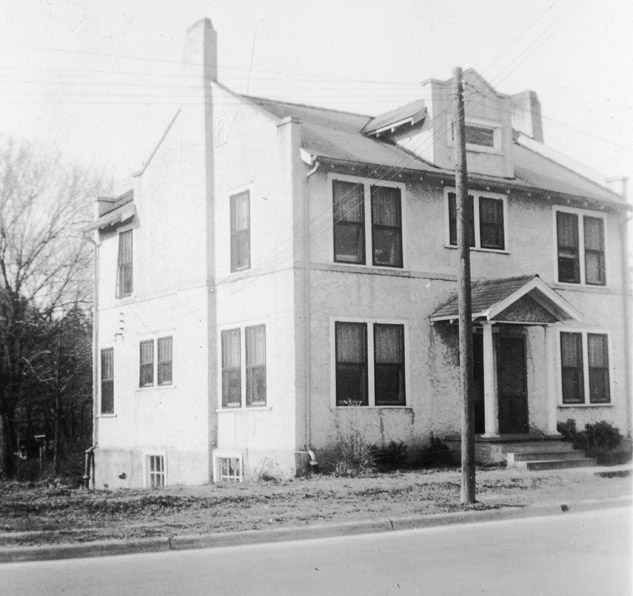 1306 South Duke St., 1937 (Courtesy Gladys Glenn)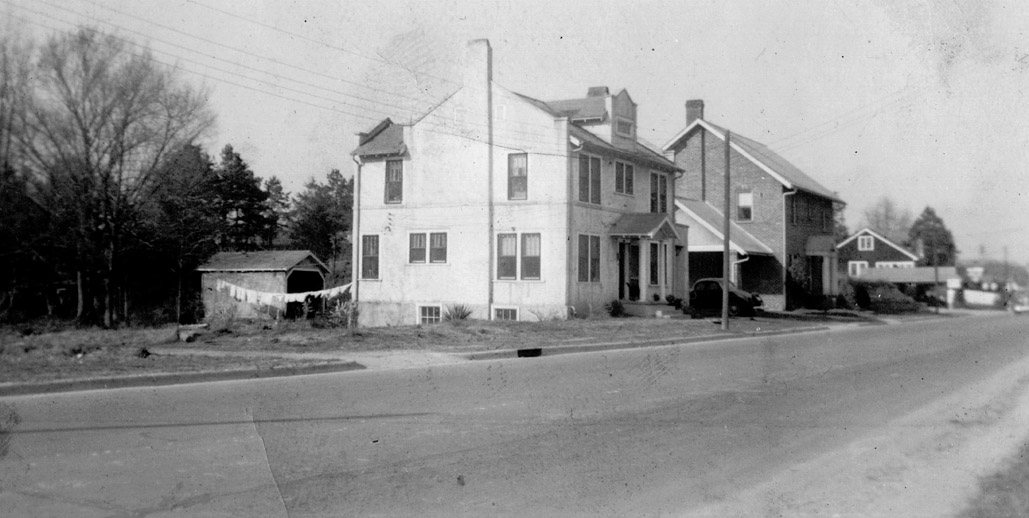 1304 and 1306 South Duke Street. (Courtesy Gladys Glenn)
Gladys Glenn was kind enough to convey the history of the Forest Inn, which her parents ran during the 1930s, and her house next door at 1306 South Duke St. When not running the restaurant, her father was a teacher at East Durham Junior High. Gladys lived in the house until she graduated from high school.
Family in front of the house, 1939, looking across the street at the undeveloped riparian area around Third Fork Creek that would become Forest Hills Shopping Center (Courtesy Gladys Glenn).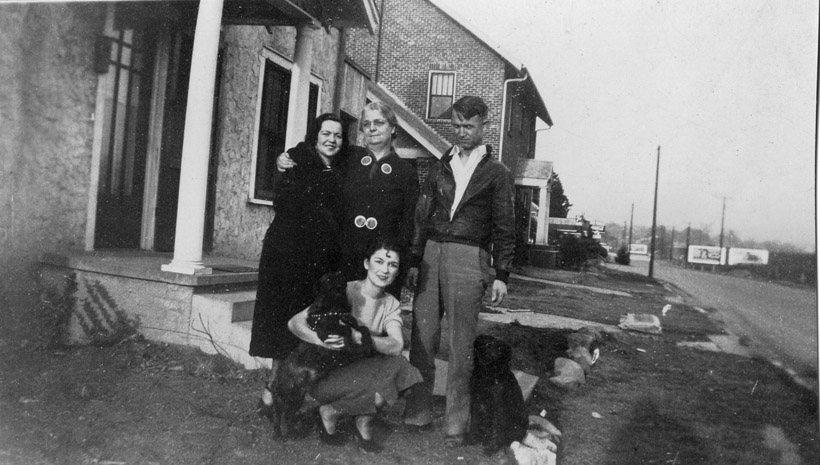 Family in front of 1306 S. Duke with 1304 in the background, looking east on South Duke. (Courtesy Gladys Glenn)
Both houses were still standing in the mid-1950s, during the construction of Forest Hills Shopping Center, but they appear to have been torn down during the 1960s.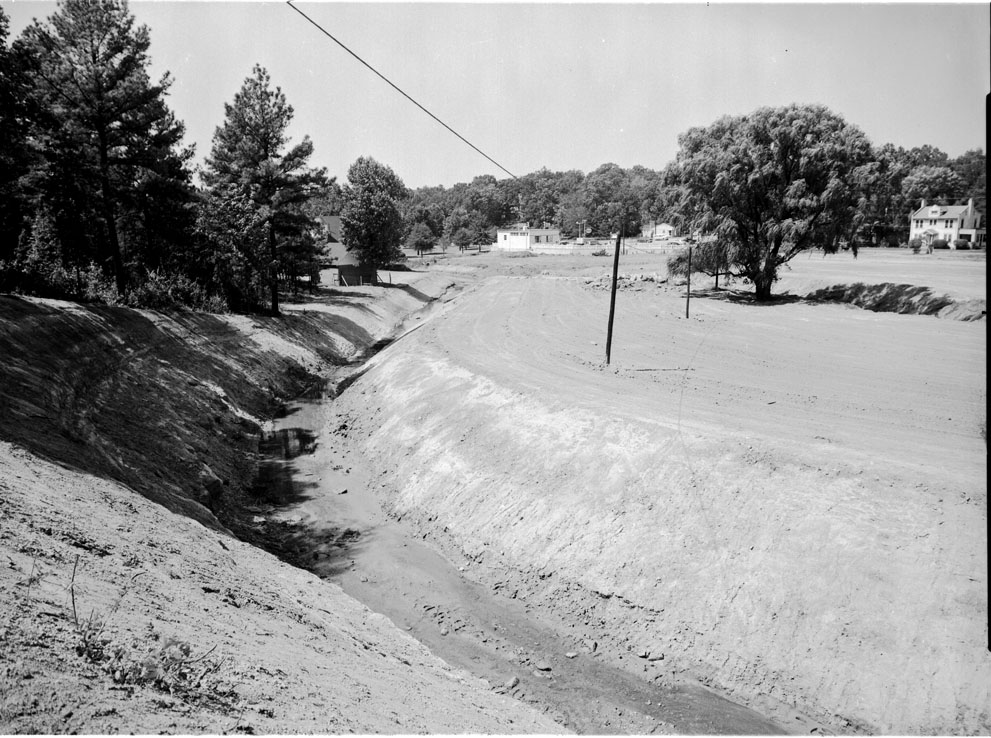 (1306 S. Duke is at the right edge of this photo from the shopping center construction site. Courtesy Herald-Sun)
The section of South Duke between Vickers and Lakewood became a part of University Drive sometime during this era. 
The land the two houses sat on is now occupied by a seafood market.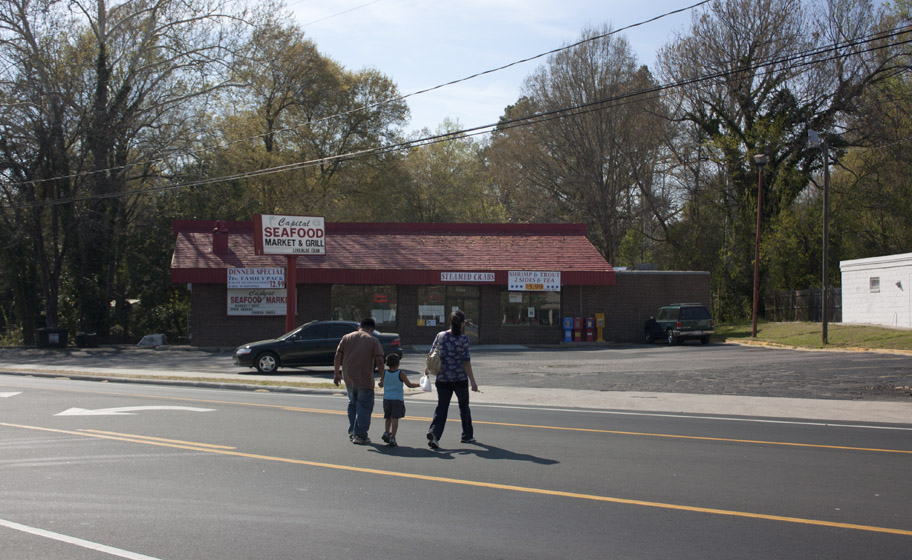 04.04.11
Gladys and her family still own a tiny patch of land along the western edge of this parcel, upon which a big sycamore sits - I'd never honestly noticed it - although I'm sure I would notice if it was gone.