In tours
This building does not appear in any tours yet.
Last updated
Fri, 07/08/2011 - 7:03pm by gary
Location
35° 59' 40.1748" N, 78° 52' 31.818" W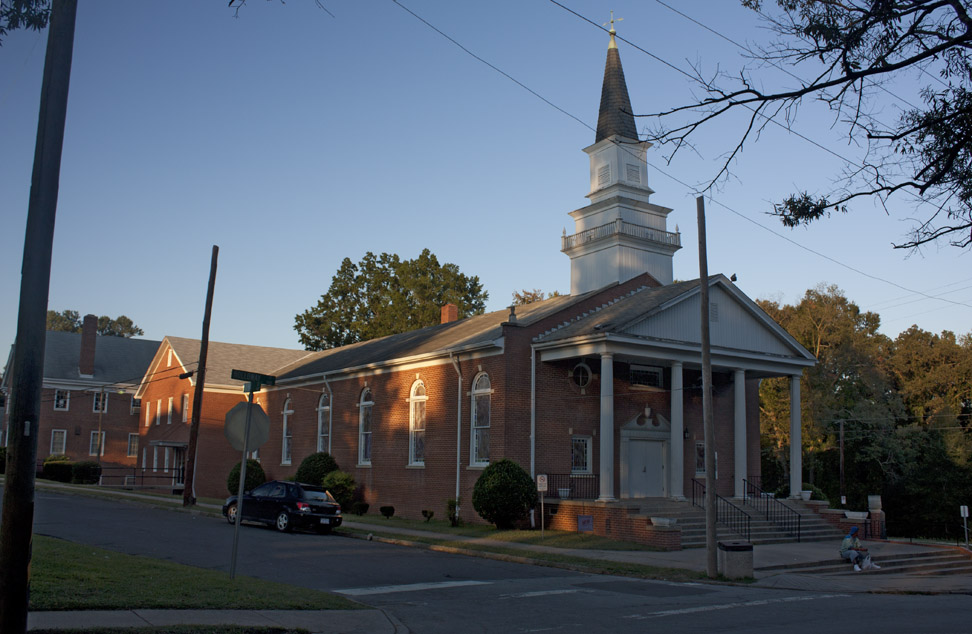 Antioch Baptist Church, 10.02.10
The Holloway Street Baptist Church was established in 1941. I'm not sure of the construction date of this building, which appears to be newer. It does appear to have been built prior to 1950.
The church is currently Antioch Baptist Church - County Commissioner Michael Page is Pastor.