In tours
This building does not appear in any tours yet.
Last updated
Fri, 07/08/2011 - 11:06pm by gary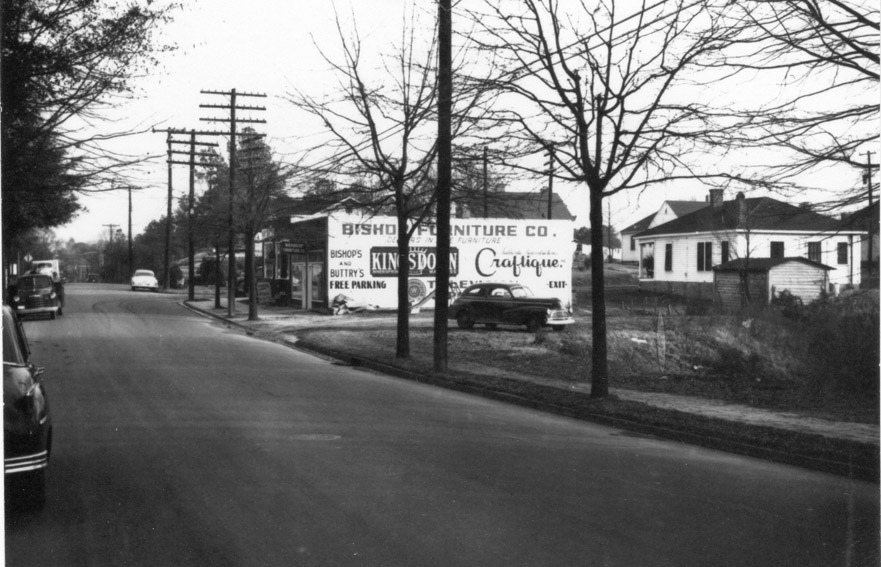 1514-1516 Holloway Street, 1950s
(Courtesy Durham County Library / North Carolina Collection)
1514-1516 Holloway St. are commercial structures built on previously vacant land in the mid-1940s, as residential development began to spread east of East Durham and car traffic on NC98 and US70 increased.
In 1948, 1514 is listed as B (maybe "R") WD Seafood, and 1516 as Buttry's Grocery.
1954:1514 is listed as Carolina Builders and Supply Company, 1516 as Buttry's General Store, grocers
Although I didn't run across a directory listing for Bishop's Furniture at this location, I must have simply missed a short-run (I don't copy every year's city directory when I go to the library to do this research.) Clearly at some point in the 50s, Bishop's and Buttry's were located in these structures, although Bishop's is consistently listed at 1605 Holloway in the directories I pulled.
In 1957, the buildings are listed as 1514-1518, and the businesses are Burnette Home Supply (building materials, Tom's Barber Shop, and The Drapery Shop.
In 1960, the businesses are Lawson Radio & TV - sales and service, Marcelle's Beauty Salon, and the Drapery Shop.
The buildings are currently vacant with "for lease" signs in the windows.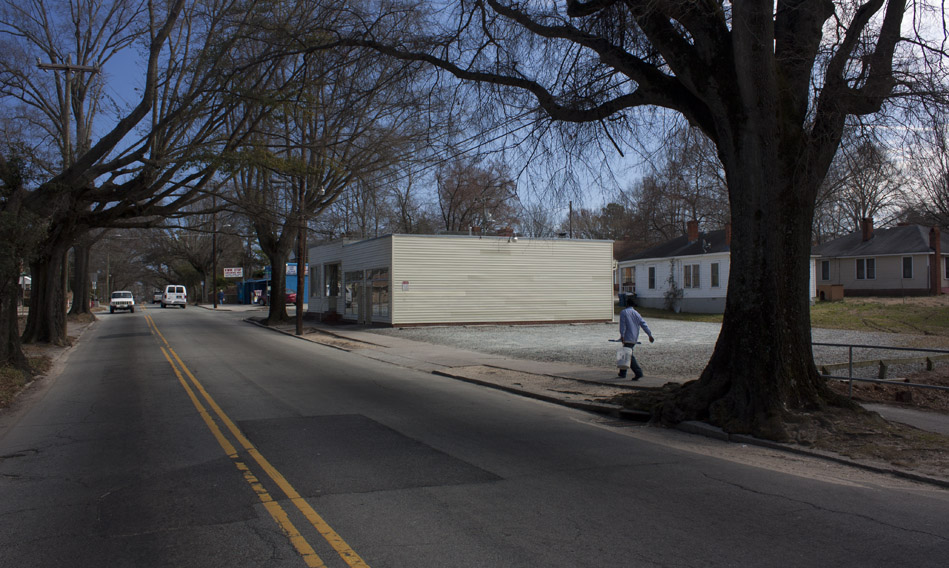 1600 block of Holloway, 2.20.11
Find this spot on a Google Map.
35.993858,-78.874279