In tours
This building does not appear in any tours yet.
Last updated
Mon, 05/13/2013 - 4:03pm by gary
Location
United States
35° 58' 54.4188" N, 78° 54' 51.8184" W
US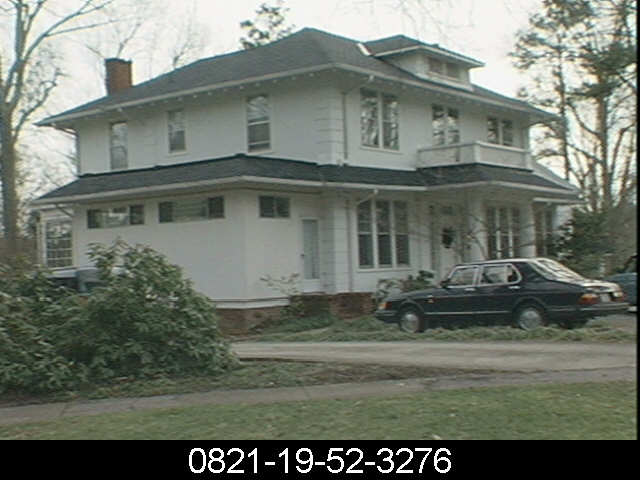 1999
(From the NR listing; not verified)
Frank M. Martin House.
2-story hip-roofed Colonial Revival/Craftsman-style house with stuccoed walls with corner stuccoed quoins, and wide eaves with exposed rafter tails. Other features are a pent roof across the first story that extends around the 1-bay entrance porch with fluted columns and a wood-railing-ed roof balcony. Windows are 9-over-1 paired and tripled sashes. The house has an exterior end chimney and flanking 1-story wings. The left wing has been remodeled. Frank M. Martin, superintendent of Durham City Schools, was the occupant in 1930.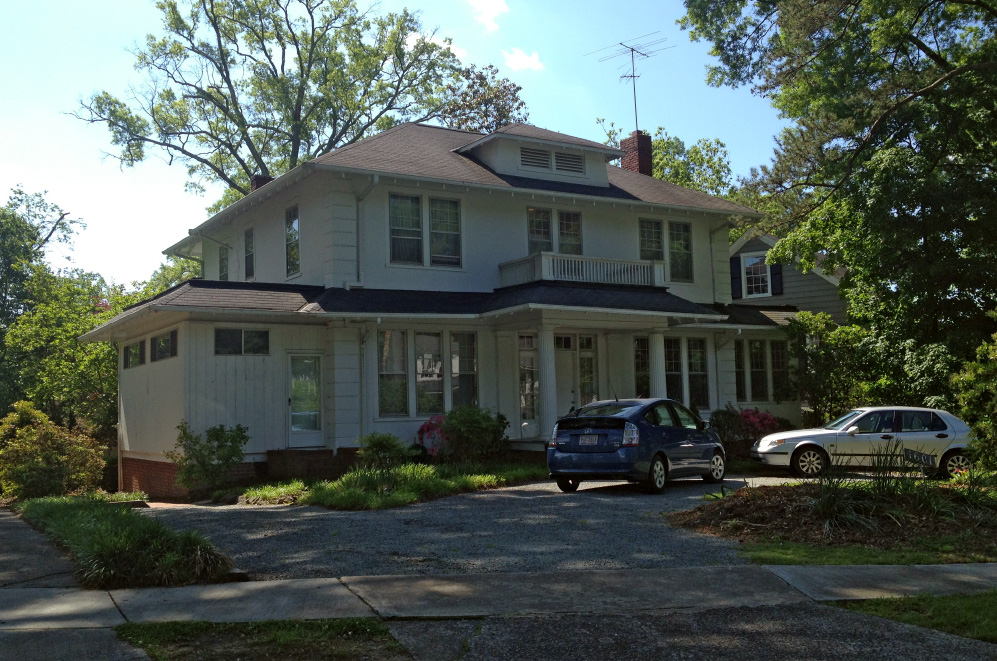 05.12.13 - Copyright Gary Kueber