1814 CECIL ST. – NATHAN & WANDA GARRETT HOUSE
In tours
This building does not appear in any tours yet.
Last updated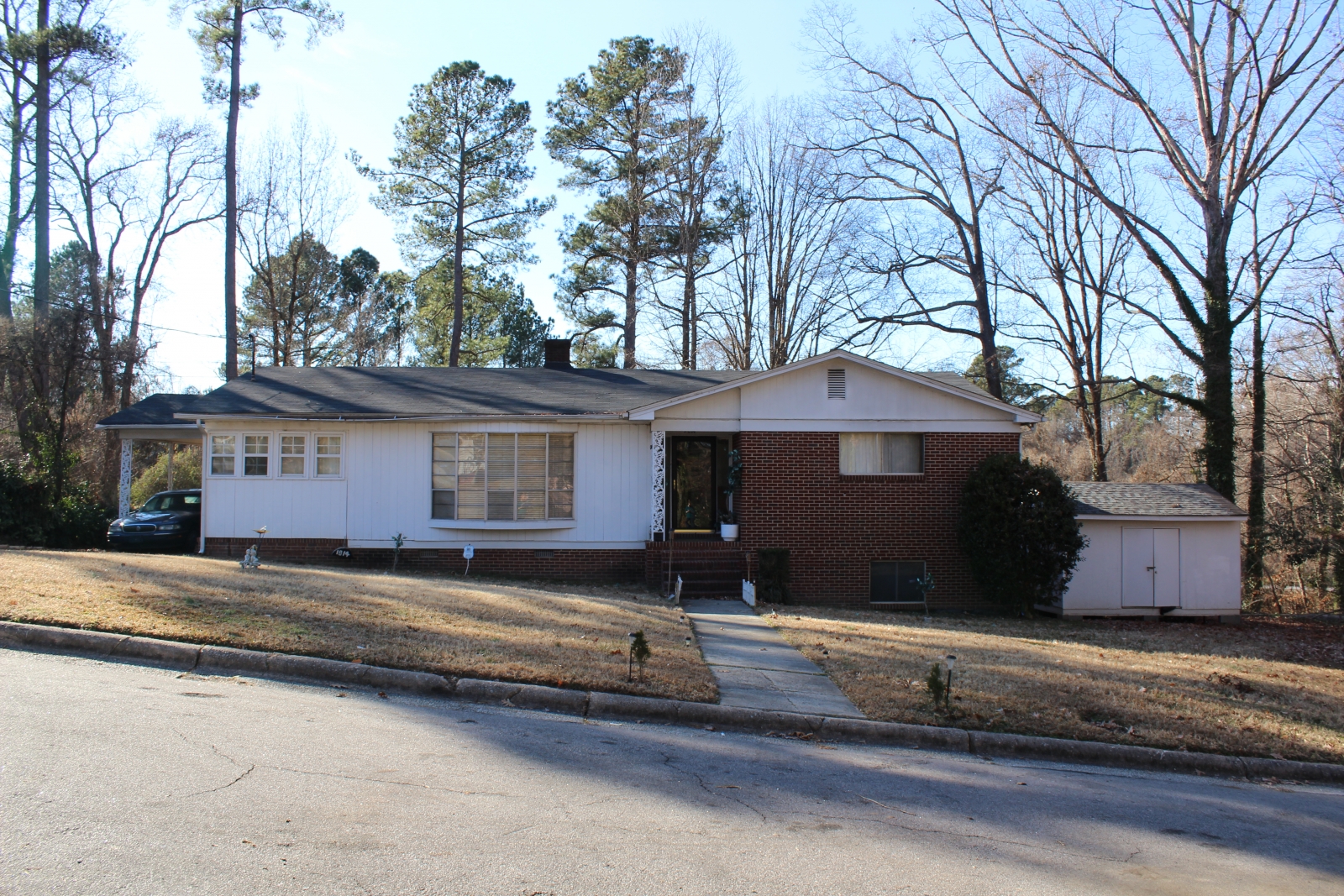 From the National Register Historic District description:
Located at the west end of Cecil Street, this one-story, side-gabled Ranch house is four bays wide and double-pile with a projecting front-gabled wing on the right (north) end of the façade. The house has a brick veneer with vertical wood sheathing in the gables and on the left (south) half of the façade. It has aluminum slider windows, rectangular louvered vents in the gables, and an interior brick chimney. The replacement door has fluted glass sidelights and is sheltered by an inset porch on the left side of the projecting wing, supported by decorative metal posts. To the left of the entrance is a thirty-light, metal-frame bow window. A shallow, inset porch at the left end of the façade has been enclosed with vinyl windows over a plywood-covered half-wall. There is a gabled carport on the left elevation supported by decorative metal posts and a gabled ell at the right rear (northwest). County tax records date the house to 1964 and the current owner notes that it was built by Nathan Garrett, a CPA, and his wife, Wanda Garrett, an English teacher at Hillside High School, in the early 1960s.