1906 CECIL ST. – JOHN A. & ETTA LEATHERS HOUSE
In tours
This building does not appear in any tours yet.
Last updated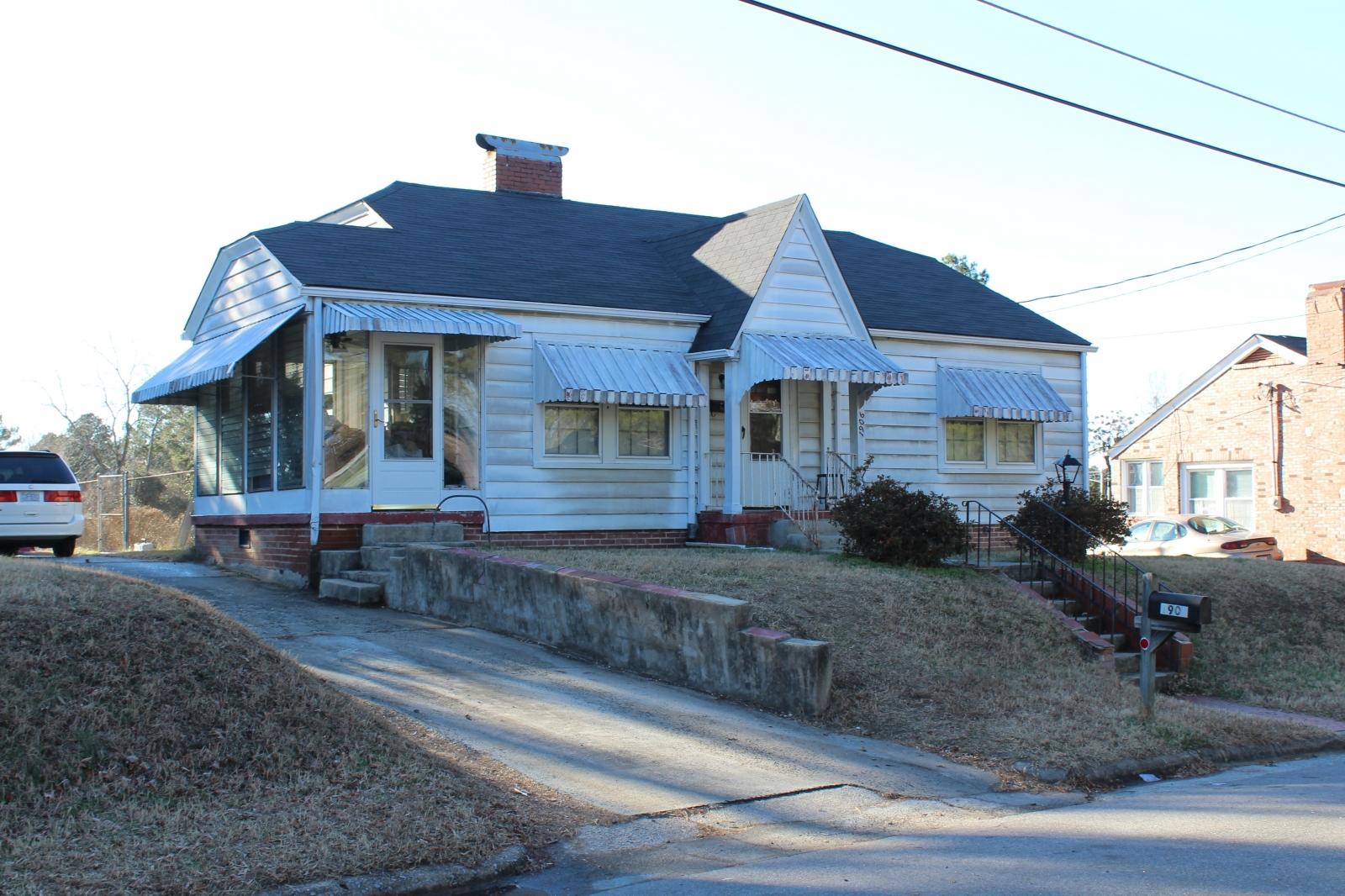 From the National Register Historic District description:
This one-story, clipped-side-gabled, Minimal Traditional-style house is three bays wide and triple-pile. The house has aluminum siding, six-over-six wood-sash windows, flush eaves, and an interior brick chimney. A solid wood door with three lights is centered on the façade under a shallow, steeply pitched, front-gabled porch supported by square columns. A window on the right (northwest) elevation has been boarded and a clipped-gabled porch on the left (southeast) elevation is enclosed with jalousie windows. There is a concrete wall along the northwest side of the driveway. County tax records date the house to 1947 and the earliest known occupants are John A. Leathers, a janitor at Liggett & Myers Tobacco Company, and his wife, Etta Leathers, in 1950.