1912 CECIL ST. – ALEXANDER W. & MARY MCLEAN HOUSE
In tours
This building does not appear in any tours yet.
Last updated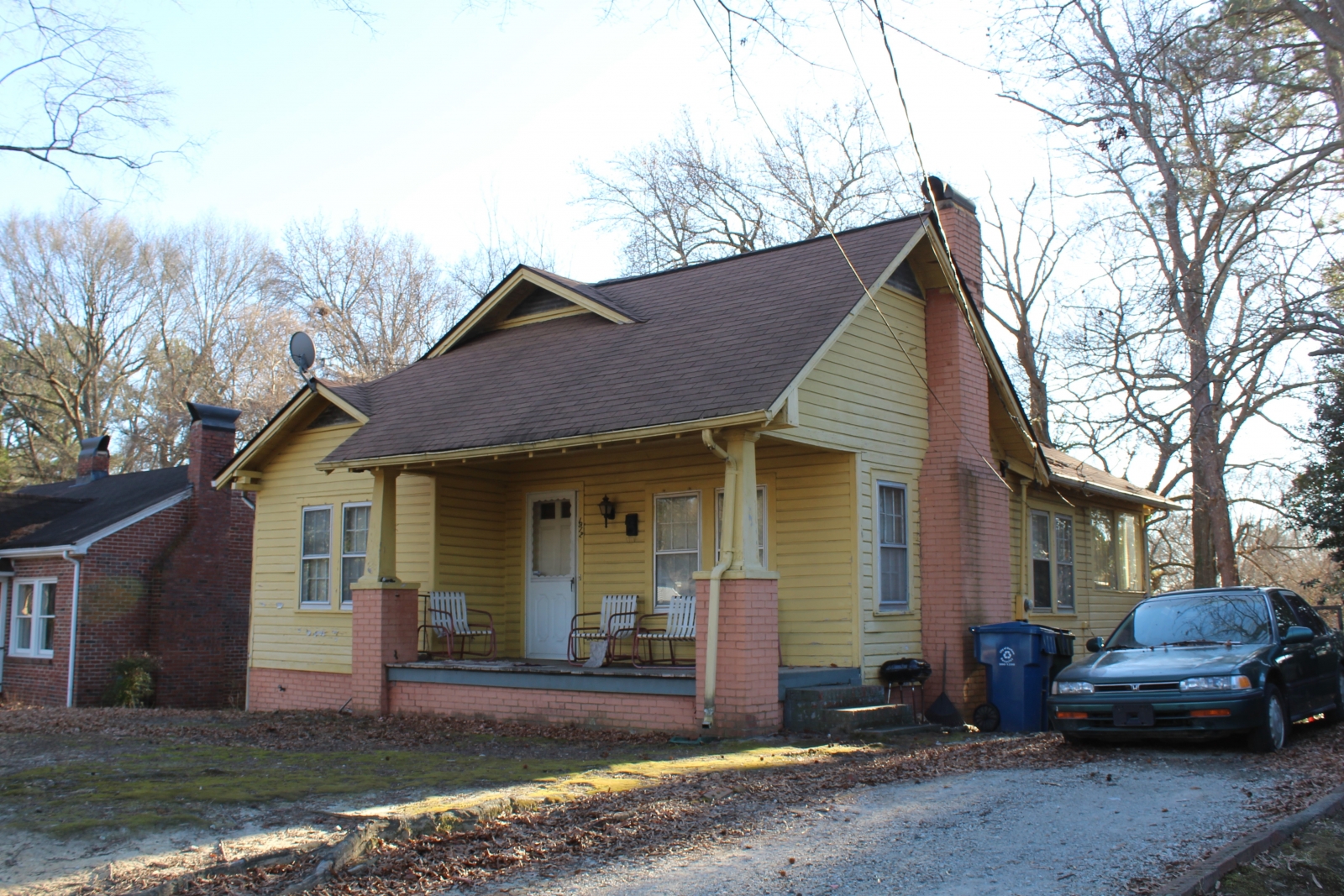 From the National Register Historic District description:
One of several examples of the Craftsman style in the district, this one-story, front-gabled bungalow is three bays wide and triple-pile. It has German-profile weatherboards, six-over-six wood-sash windows, exposed rafter tails, and purlins and triangular louvered vents in the gables. The left (southeast) bay of the façade projects slightly under a gabled roof. A taller, side-gabled roof extends over the right two bays of the house with an exterior brick chimney in the right (north) gable. A two-light-over-four-panel door on the façade is sheltered by a partially inset, two-bay-wide porch supported by tapered wood posts on brick piers. An inset porch at the right rear (southwest) is enclosed with screens over a weatherboard-covered knee wall. County tax records date the house to 1947 and the earliest known occupants are Alexander W. McLean, a laborer at City Sanitation Department and owner of a taxicab company, and his wife Mary McLean, in 1950.