In tours
This building does not appear in any tours yet.
Last updated
Mon, 11/14/2011 - 10:09pm by gary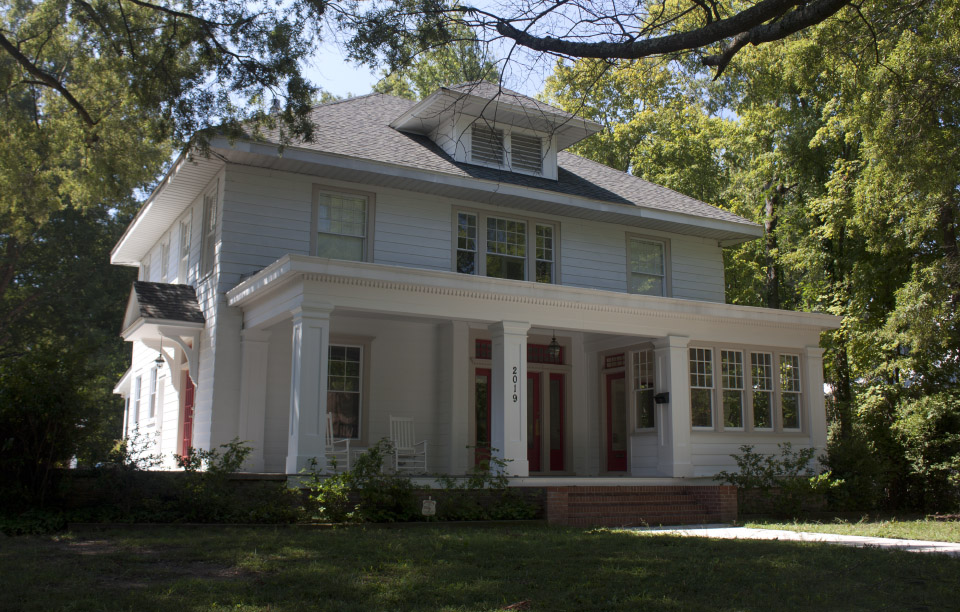 W. G. Frasier, with Jones & Frasier Co., occupant.
2-story Colonial Revival style house with hip roof, interior chimney, hipped, louvered dormer, glazed and paneled door with Craftsman style transom and sidelights, and 12-over-1 sash. The hipped 1-story porch has paneled classical posts; the west bay is enclosed as a sunroom.