In tours
This building does not appear in any tours yet.
Last updated
Thu, 11/17/2011 - 1:01pm by gary
Location
United States
36° 1' 3.5796" N, 78° 55' 30.63" W
US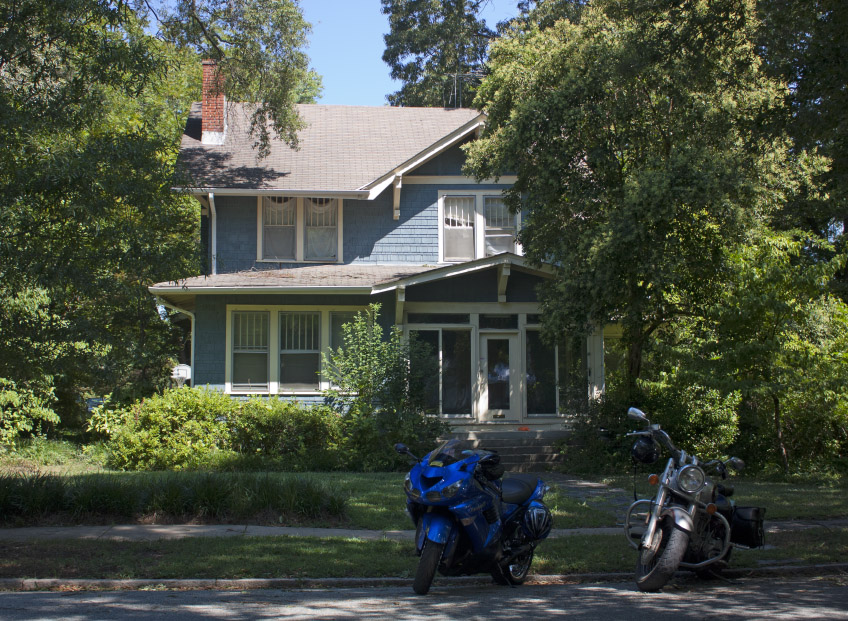 08.28.11
Bowden-Arena House. Oscar Bowden purchased the lot in 1919 and built the house soon afterward. Bowden owned Bowden's Cafe on Parrish St. From the 1940s, the house was occupied by Dr. and Mrs. Arena and their family.
Two and 1/2-story Craftsman style house with a side gable roof with deep, bracketed eaves, an end chimney, and wood shingle siding. Its picturesque Queen Anne massing includes a front cross-gable, a side bay window, and a 1-story front wing with comer porch with cross-gable. The porch is now enclosed. The 5-over-1 Craftsman sash windows are paired. A side porch has been converted to a sunroom.