In tours
This building does not appear in any tours yet.
Last updated
Mon, 07/09/2012 - 9:44pm by gary
Location
36° 0' 10.0944" N, 78° 54' 41.3712" W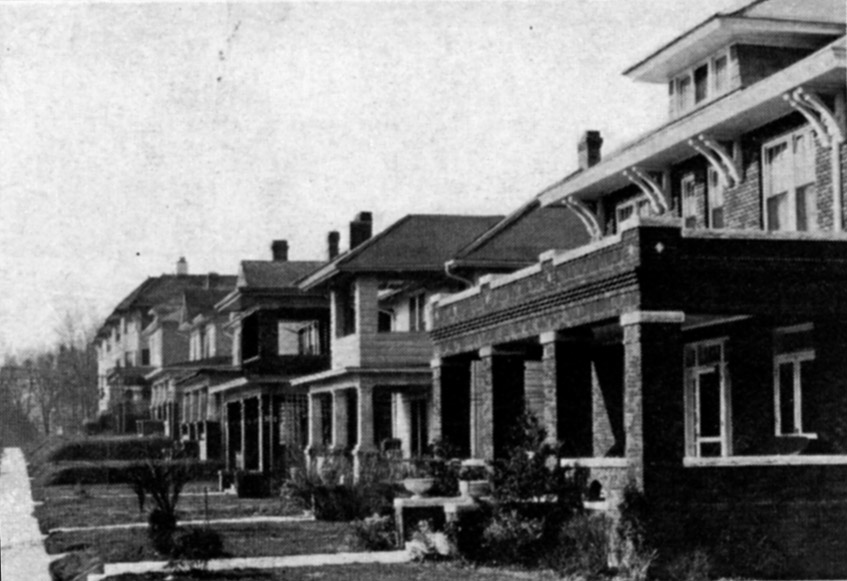 200 block of Watts St., west side, looking south - 1926. The Beverly Apartments are visible at the end of the block.
205 Watts Street is the second house on the right.
This c. 1910 Neo-Colonial house is similar to 203 Watts St. in form. The hipped roof holds a hip-roofed dormer on the north side elevation. Paired four-over-one windows are found in both stories. A full-facade porch carries a one-bay hip-roofed, shingle-sheathed balcony. (From the 1986 NR nomination; not verified for accuracy.)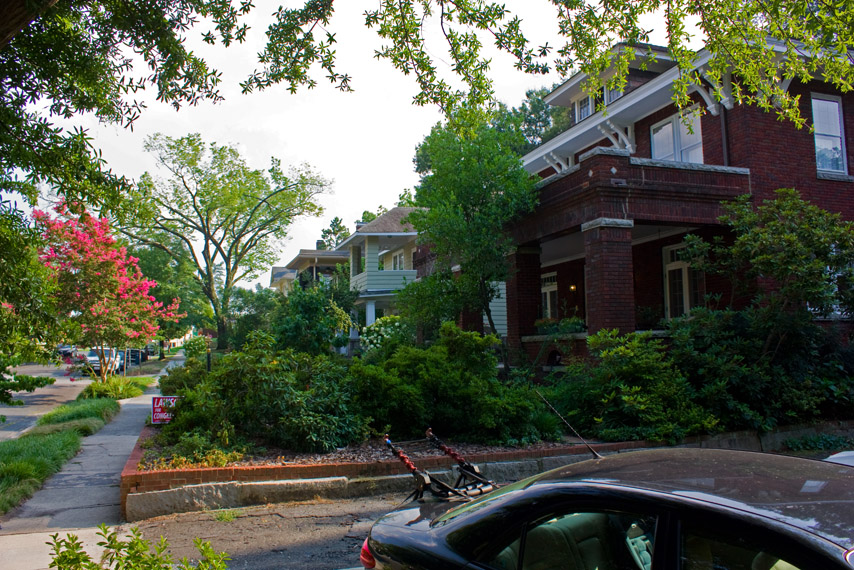 Same block, 07.26.10
Find this spot on a Google Map.
36.002956,-78.911492