206 PEKOE AVE. – WILLIAM A. & JOSEPHINE CLEMENT HOUSE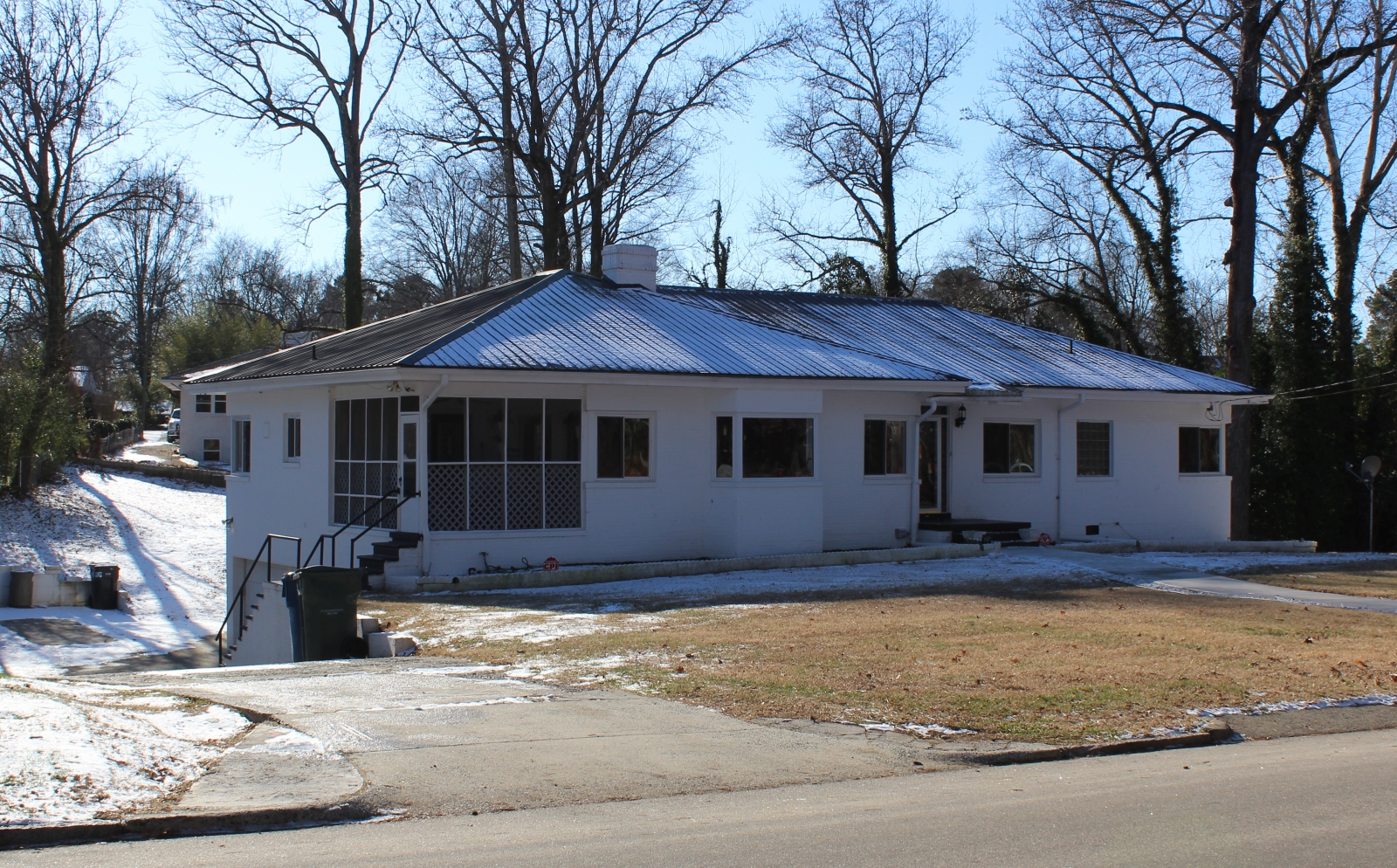 From the National Register Historic District description:
Replacement one-light windows, painted brick, and a modern ribbed metal roof give this one- story Ranch house a rather stark appearance. The hip-roofed house is eight bays wide and double-pile with the left (east) four bays projecting slightly under a hipped roof. It has deep eaves and an interior brick chimney. Vinyl slider windows are located throughout and wrap around the front right (northwest) and rear right (southeast) corners of the building. A replacement door, located near the center of the façade in an inset bay, has glass block sidelights and transom and is sheltered by a shallow shed roof. There is a glass-block window near the right (west) end of the façade and a projecting bay window near the left end. An inset screened porch at the left end of the façade is sheltered by square posts and the site slopes to the rear to reveal a basement-level garage on the left elevation. County tax records date the house to 1949 and the earliest known occupants are William A. Clement, assistant agency director at NC Mutual Life Insurance Company, and his wife, Josephine Clement, member of the school board, in 1950.