2106 DUNCAN ST. – SARAH J. PRATT HOUSE
In tours
This building does not appear in any tours yet.
Last updated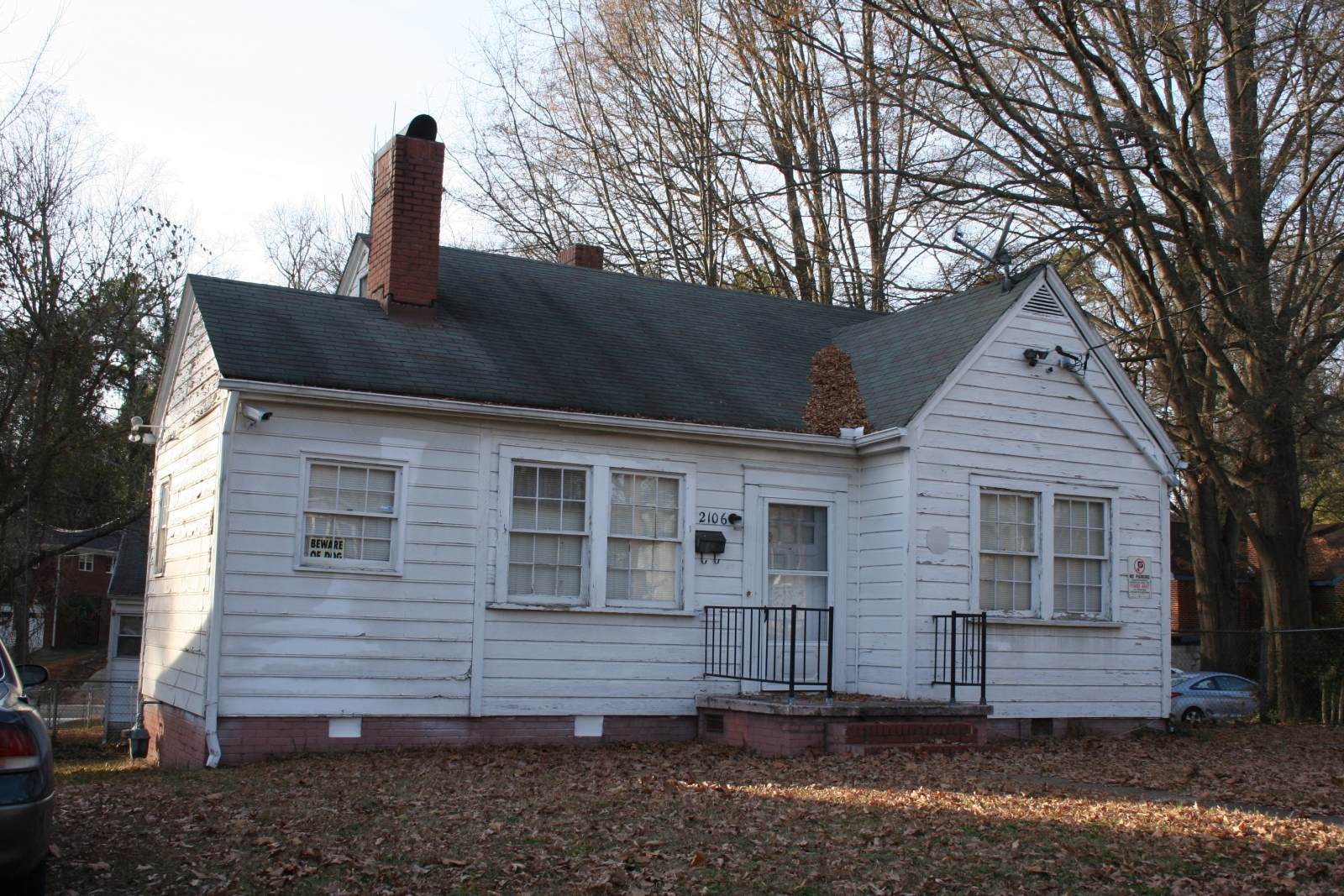 From the National Register Historic District description:
A common form in the district, this one-story, side-gabled Minimal Traditional-style house retains high material integrity with original German-profile weatherboards and six-over-six wood-sash windows. The house is three bays wide and triple-pile with a projecting, front-gabled bay on the right (north) end of the façade and a side-gabled enclosed porch on the left (south) elevation. The entrance, centered on the façade, is a six-light-over-two-panel door and is accessed by an uncovered brick and concrete stoop. The house has a triangular louvered vent in the front gable and rectangular vents in the side gables. There is an interior brick chimney and an exterior brick chimney between the left elevation and the enclosed porch, which has with beaded particleboard siding on the front and side elevations, but German-profile weatherboards in the gable. County tax records date the house to 1942 and the earliest known occupant is Sarah J. Pratt, a teacher at James A. Whitted School, in 1945.