2107 CONCORD ST. – SILAS & GENEVA MCALLISTER HOUSE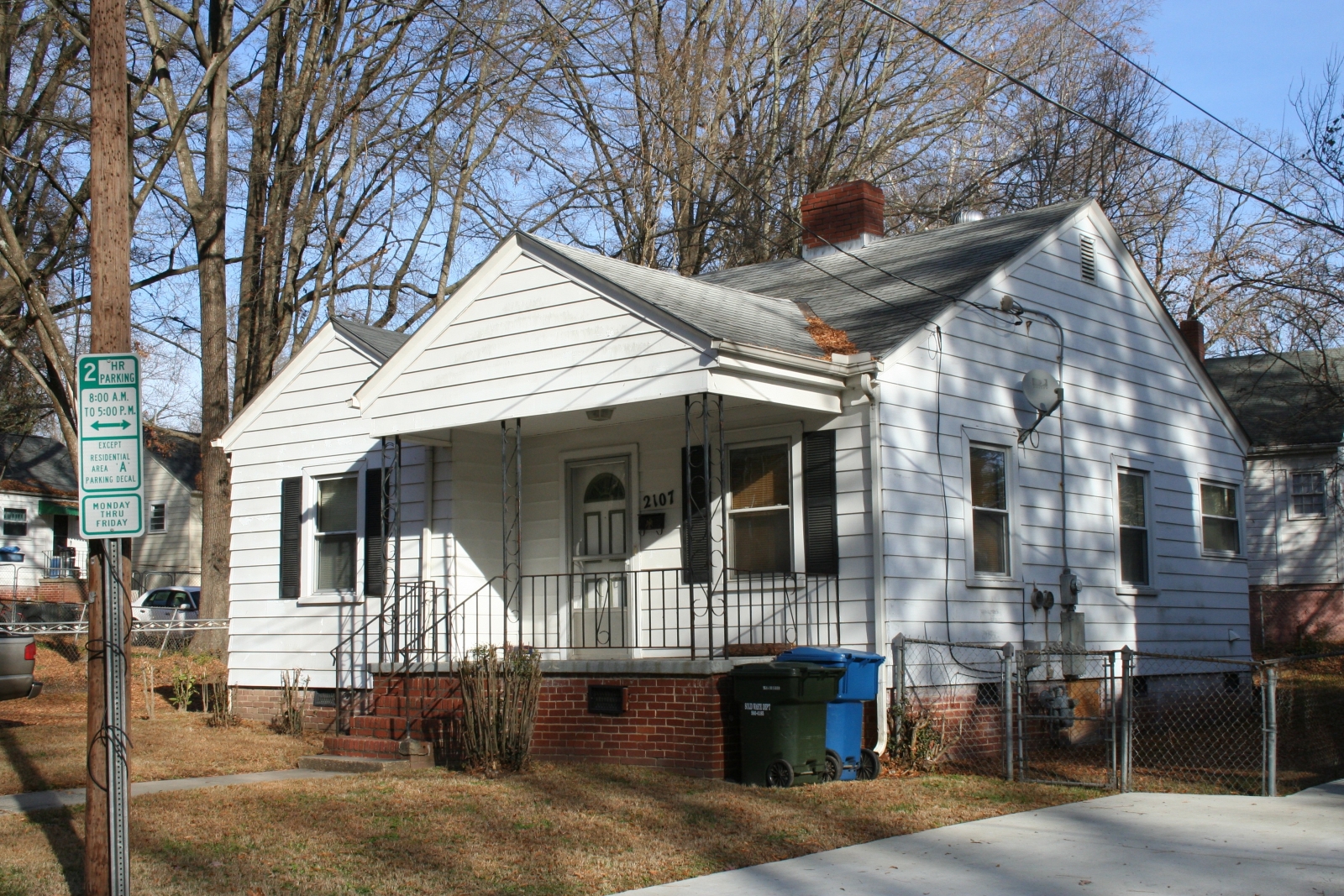 From the National Register Historic District description:
Typical of 1940s construction in the district, this one-story, side-gabled, Minimal Traditional- style house is three bays wide and triple-pile with a projecting, front-gabled bay on the left (north) end of the façade. The house has aluminum siding, vinyl windows, rectangular vents in the gables, and an interior brick chimney. The replacement front door, centered on the façade, is sheltered by a two-bay-wide, front-gabled porch supported by decorative metal posts with a metal railing. The earliest known occupant is Sylas McAllister, a loan processor at NC Mutual Savings and Loan Association, and his wife, Geneva McAllister, a secretary at North Carolina Mutual, in 1947.