2109 CONCORD ST.
Built in
1944
/ Modified in
2015
In tours
This building does not appear in any tours yet.
Last updated
Comments
Built in
1944
/ Modified in
2015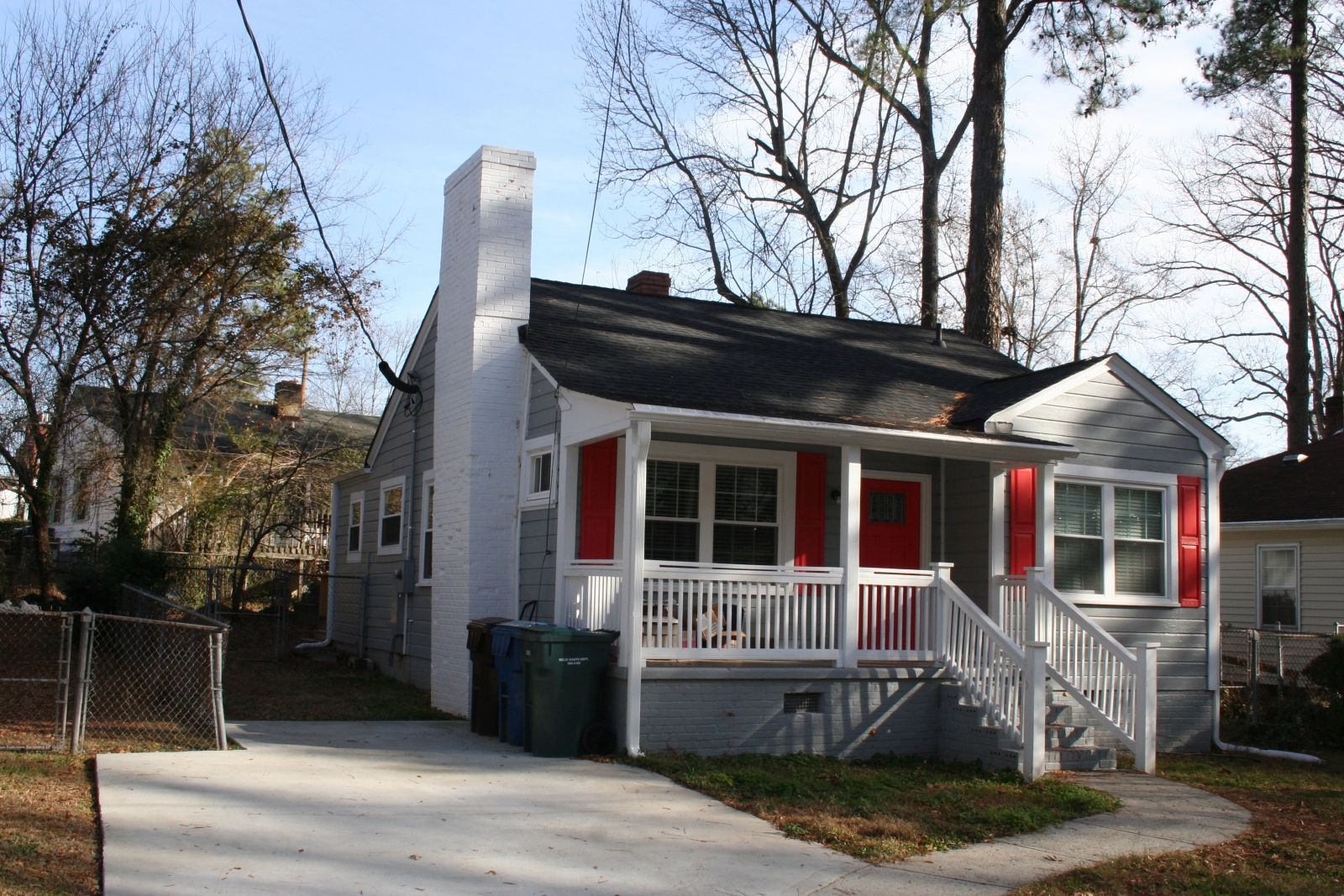 County property records indicate that this house was built in 1944. The 1960 City Directory listed Lewis Justice and his wife Medessa Justice. Lewis Justice worked as a janitor at Pearson School and Medessa Justice worked as an office secretary at Pearson School.
From the National Register:
2109 Concord Street – William H. and Ola Hill House – c. 1944
Contributing Building
Typical of Minimal Traditional-style housing from the 1940s, this one-story, side-gabled house is three bays wide with a projecting, front-gabled bay on the right (south) end of the façade. The house has German-profile weatherboards, vinyl windows, an interior brick chimney, and an exterior brick chimney on the left (north) elevation that is flanked by vinyl slider windows. The replacement door is sheltered by a two-bay-wide, shed-roofed porch supported by square posts. A full-width, gabled wing extends across the rear. County tax records date the house to 1944 and the earliest known occupants are William H. Hill, a school principal, and his wife, Ola Hill, employed at Home Service Company and later a school teacher, in 1947. They had two children.
According to deed records in 1958, the house was purchased by Lewis Justice, a maintenance worker for Durham City Schools, and his wife, Medessa, a secretary at W. G. Pearson Elementary School. They were the parents of four children, two of whom became school teachers. Mrs. Justice was very active, socially, and was President of Durham's Professional Secretarial Club. This club was for African American women. Mrs. Justice died in 2002, and Mr. Justice in 2006.
The house has remained in the Justice family.