In tours
This building does not appear in any tours yet.
Last updated
Sat, 07/30/2011 - 12:21am by gary
Location
35° 58' 53.7744" N, 78° 52' 38.064" W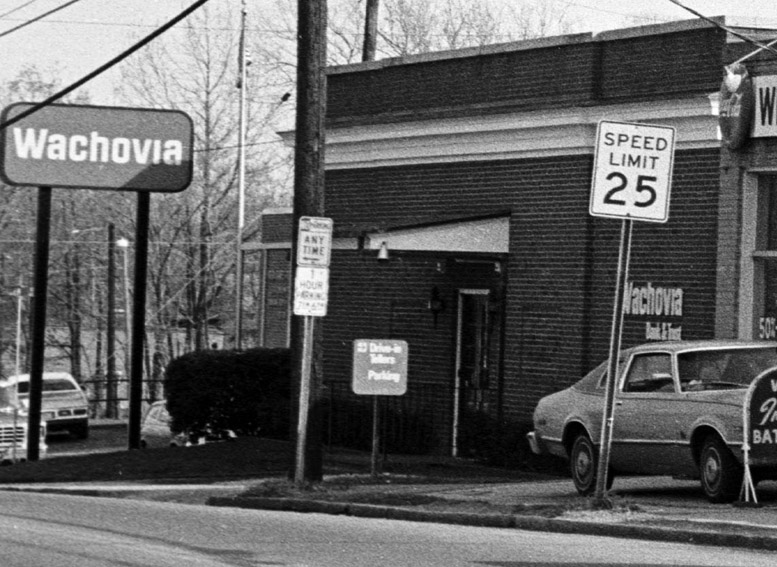 2116 Angier Ave, 1980
When Wachovia bought the Fidelity Bank in 1956, they closed the East Durham branch at the northwest corner of S. Driver and Angier and opened a new branch at 2116 Angier Avenue.
I'm not sure when the bank closed down here, but it was still operating into the 1980s; it appears that there is a 1970s era drive-thru at the rear of the parking lot.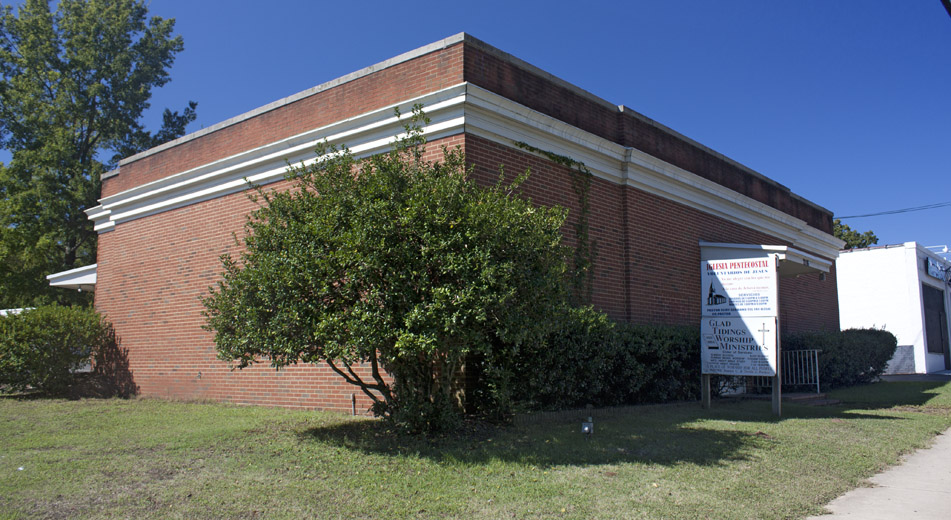 2116 Angier Avenue, 10.02.10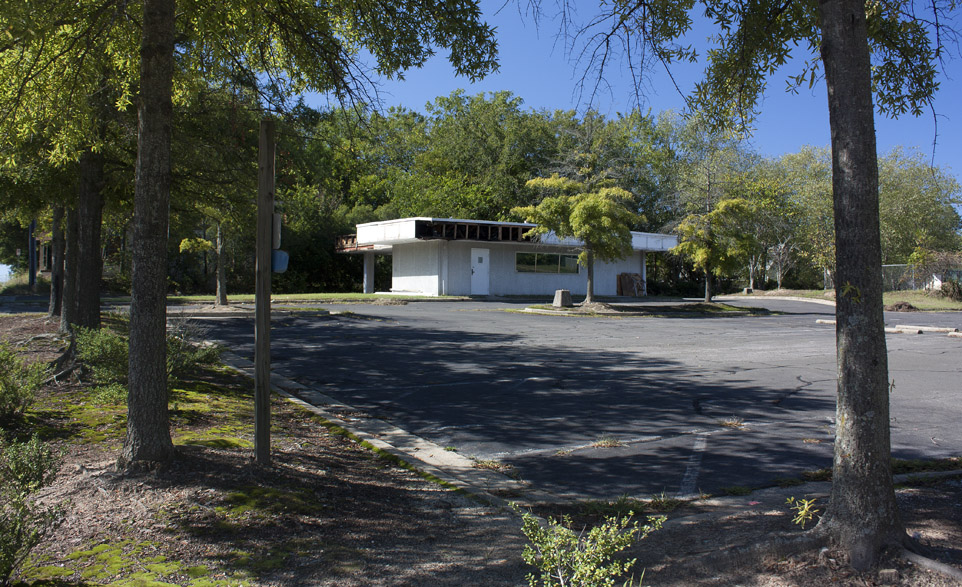 Former Wachovia drive-thru, 10.02.10
Find this spot on a Google Map.
35.981604,-78.87724