In tours
This building does not appear in any tours yet.
Last updated
Fri, 11/25/2011 - 1:51pm by gary
Location
United States
36° 1' 4.3428" N, 78° 55' 52.7556" W
US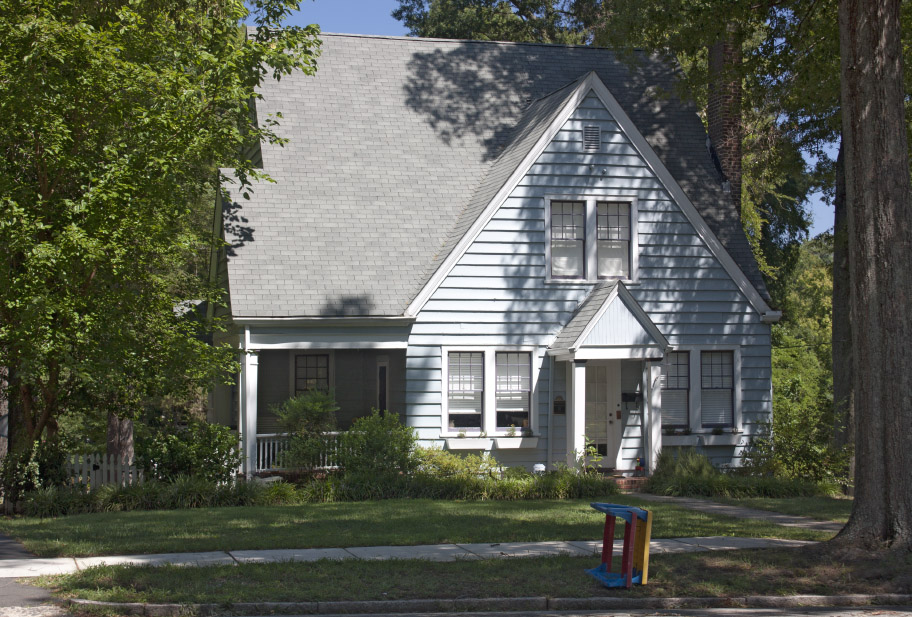 08.28.11
J.C. Kluttz House.
Tudor Cottage with steep side gable roof with an exterior end chimney, plain siding and 9-over-l paired sash windows. The replacement front door has a pedimented stoop and boxed posts. A recessed comer porch has boxed posts and a plain railing.
1930 CD: John C. Kluttz occupant.