301 SLOAN STREET
Built in
1902-1907
/ Demolished in
1989-1990
In tours
This building does not appear in any tours yet.
Last updated
Mon, 04/01/2019 - 3:10am by gary
Location
United States
35° 59' 13.4952" N, 78° 53' 33.792" W
US
Comments
Built in
1902-1907
/ Demolished in
1989-1990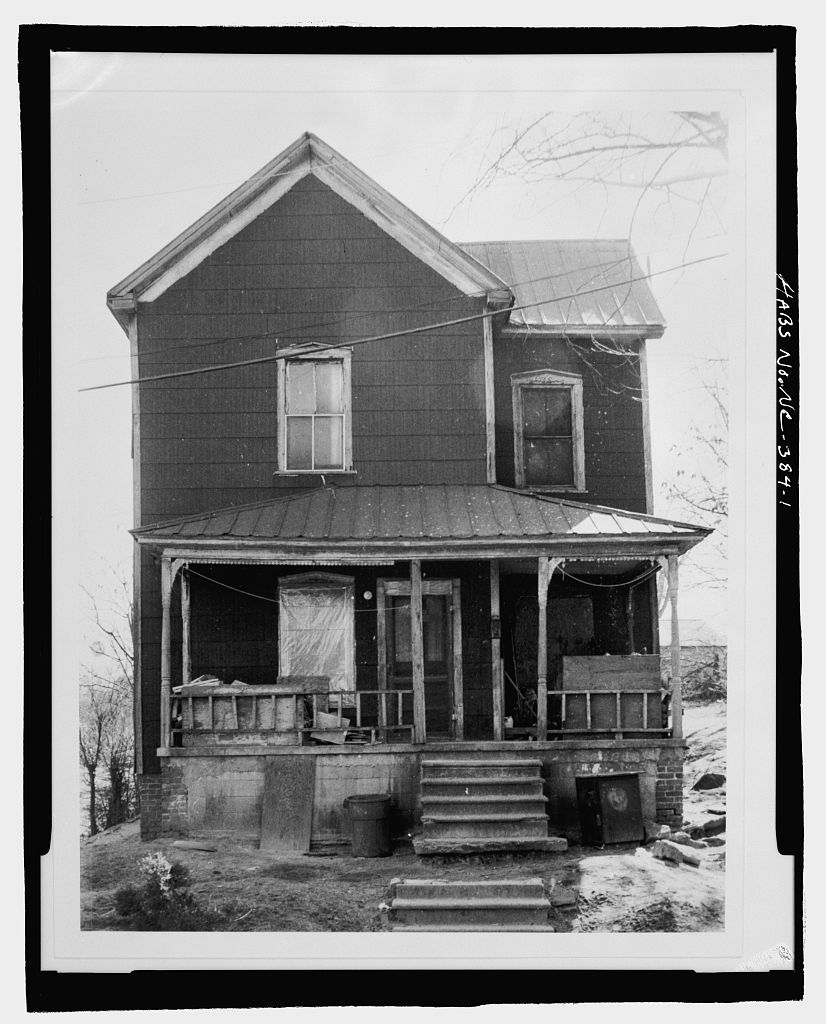 301 Sloan St., 02.28.1989 (Photo by Dwight Yarborough, Historic American Buildings Survey - online via Library of Congress)
According to the 1980 survey done by Durham Tech's Historic Preservation Technology class, An Inventory of the Edgemont and East Durham Textile Mill Village (available online at archive.org):
Queen Anne frame two story single family L-plan dwelling with wrap around front porch, interior chimney, 2/2 sash, gabled door and window hood molds with sawnwork garlands, Queen Anne style glass and panel side door. One story porch has trim and brackets of sawnwork beading and pendants; turned posts and pilasters.
One of a group of pre-1907 dwelling [sic] on Sloan (formerly Short) and Elm Streets built in vigorous vernacular Victorian styles, these houses probably were built by Durham Hosiery Mills for the white collar employees.
That this and surrounding structures were built by 1907 is confirmed by fire insurance maps that show homes adjacent to the factory in the Edgemont neighborhood: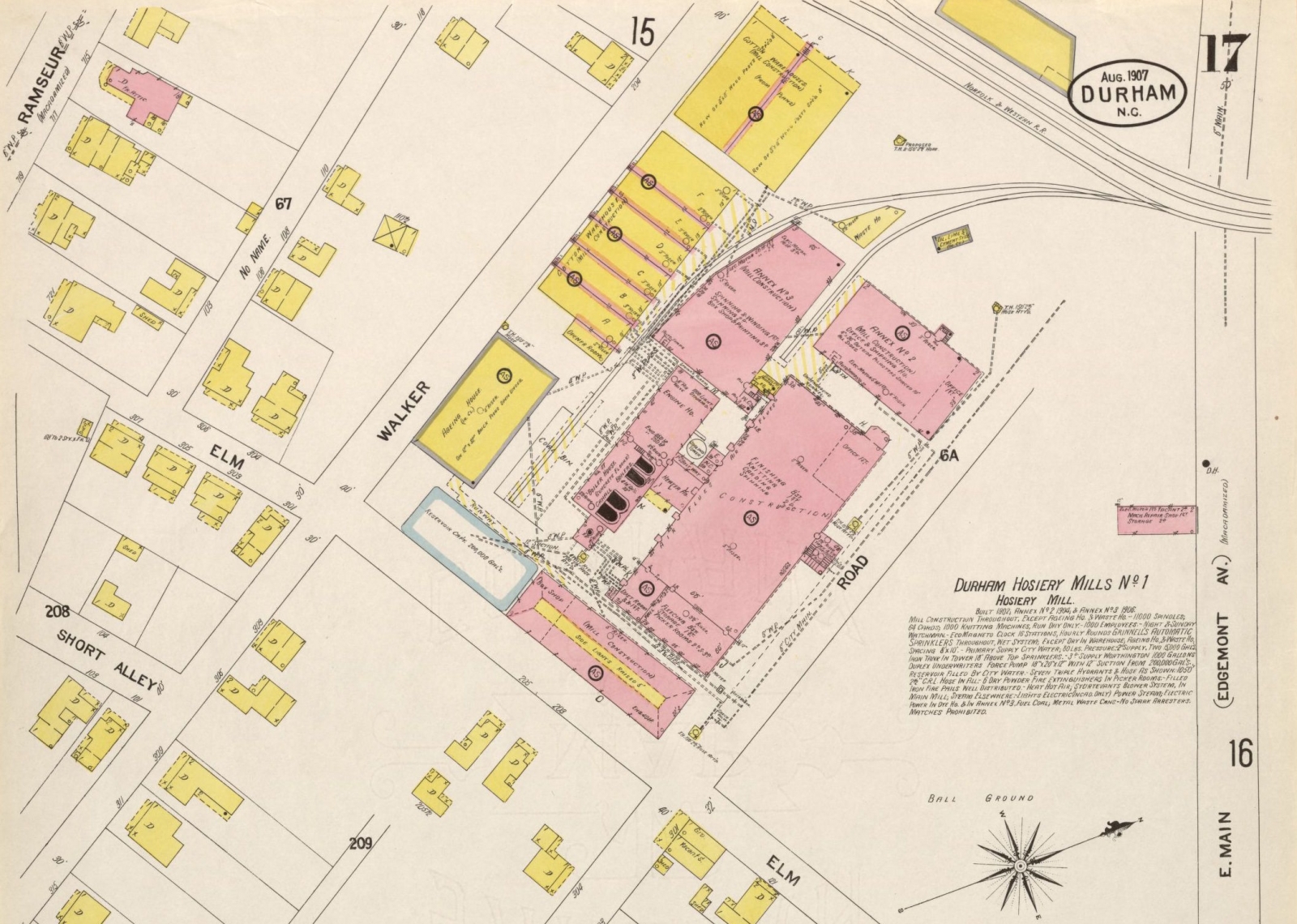 (Sanborn Map Company, August 1907, Fragment of Sheet 17. Online at Library of Congress)
301 Sloan was then 101 Short Alley, at the corner of Walker near the bottom left.  Like several of the remaining mill houses in the immediate vicinity, this building appears to have been demolished around 1990 to make way for construction of the Edgemont Elms Townhomes.