305 W. CLUB BLVD.
An older house than the surrounding neighborhood, this corner of Northgate Park once belonged to RE Dillard.
In tours
This building does not appear in any tours yet.
Last updated
Mon, 07/09/2012 - 3:37pm by gary
Location
United States
36° 1' 9.0084" N, 78° 53' 45.1932" W
US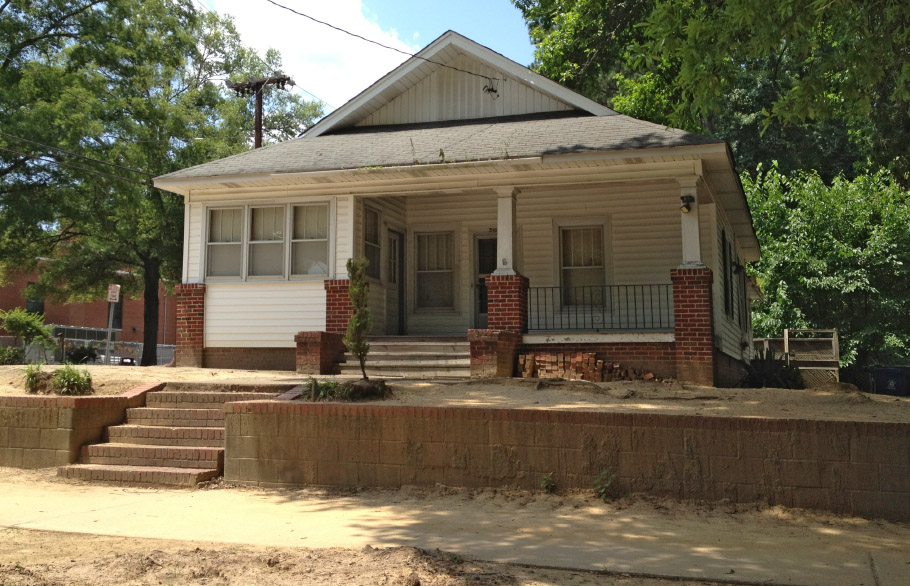 06.24.12
310 West Club Blvd. intrigues me as a 'carved off' corner of the large block containing Northgate Park (the park itself.) The property is listed as "Property of RIchard E. Dillard." Dillard owned a stable, livestock, and wagon company and built a house at the northern extreme of Old North Durham in 1917. I'm not sure if he ever lived on or near this property, or simply owned it.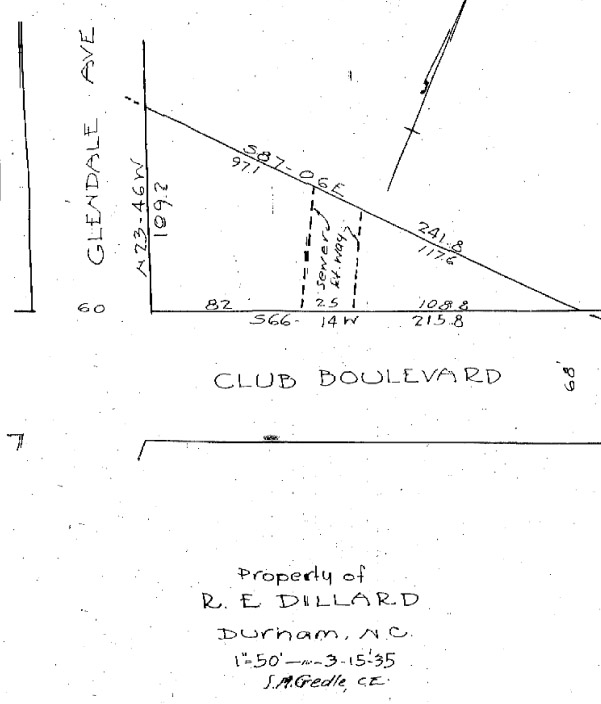 1935 survey plat (PB17, P140)
On 2.1.46, the property was conveyed to LH and Bessie Johnson