309 N. ELIZABETH ST.
Built in
1890-1907
/ Modified in
2013
Comments
Built in
1890-1907
/ Modified in
2013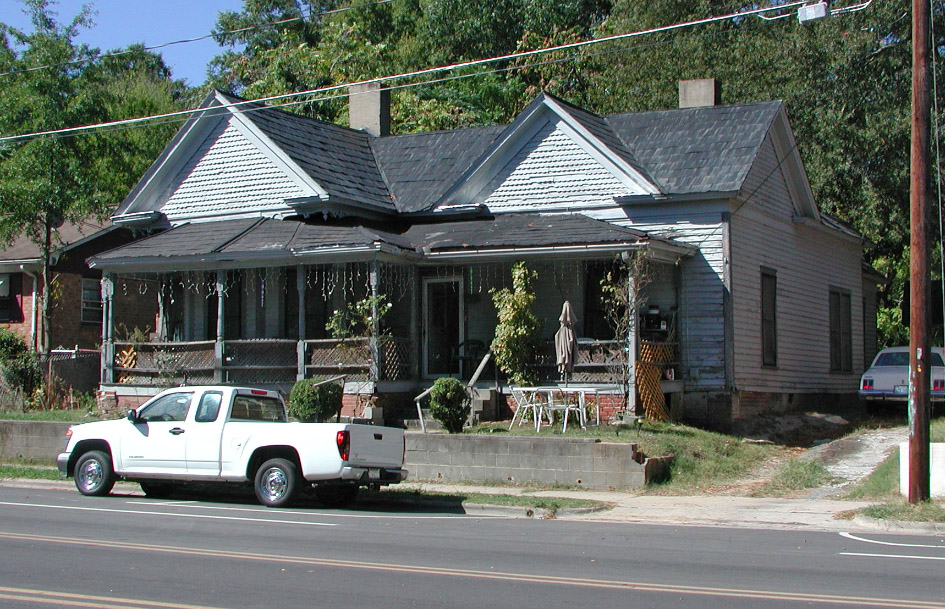 09.30.07
From the 1981 Durham Tech Survey of the neighborhood:
a small, square, single-story, weatherboarded Victorian cottage resting on a brick pier and infill foundation and is five bays wide and four bays deep with a large projecting gabled bay on the east front facade. The cross-gable roof, out of which rises a single stuccoed brick chimney, is covered with pressed tin and has boxed cornices with returns at the gable ends, in which there is sawn plank siding imitating fish scale shingles. The only two appendages are a small shed addition on the rear and a original hip roofed porch following the configuration of the front facade with turned posts, replacement rails, a beaded sheathing ceiling, and a star and pendant bracket awkwardly cut to fit between lhe porch roof and gable returns of the projecting bay. The windows are all 2/2 with simple flat surrounds and front and back doors have one light over three raised panels. Except for poorly replaced porch rails, this house is basically intact and sound and the charm of its diminutive Queen Anne design remains.
From the 2007 NR boundary increase:
This late-nineteenth century, one-story, ell-shaped Queen Anne-style house retains is original form and most of its exterior decorative features. The house is five bays wide and double-pile, with a gabled rear ell and two small front gables projecting from its main, side-gable form. The left (south) gable shelters a cut-away bay window with wheel and pendant trim under the cornice. Both gables have decorative scalloped shingles and gable returns. The house has a hip-roofed porch that extends around the cut-away bay and is supported by replacement turned posts; rails are modern replacements. Covered with plain wood weatherboards, the house rests on a brick pier and curtain foundation and has a decorative pressed tin roof with two stuccoed chimneys. Fenestration includes two-over-two wood windows and a traditional Queen Anne-style front door with a large pane over three raised panels. A concrete block retaining wall lines the front walk. The house was occupied by the Barker family from 1907 to 1915. Residents included Ella E. Barker (widow), Mina V. Barker, Nita May Barker, and Oris C. Barker. Additionally, Dewey Barker and William (beef market) and Mina Cates lived with the Barkers in 1911.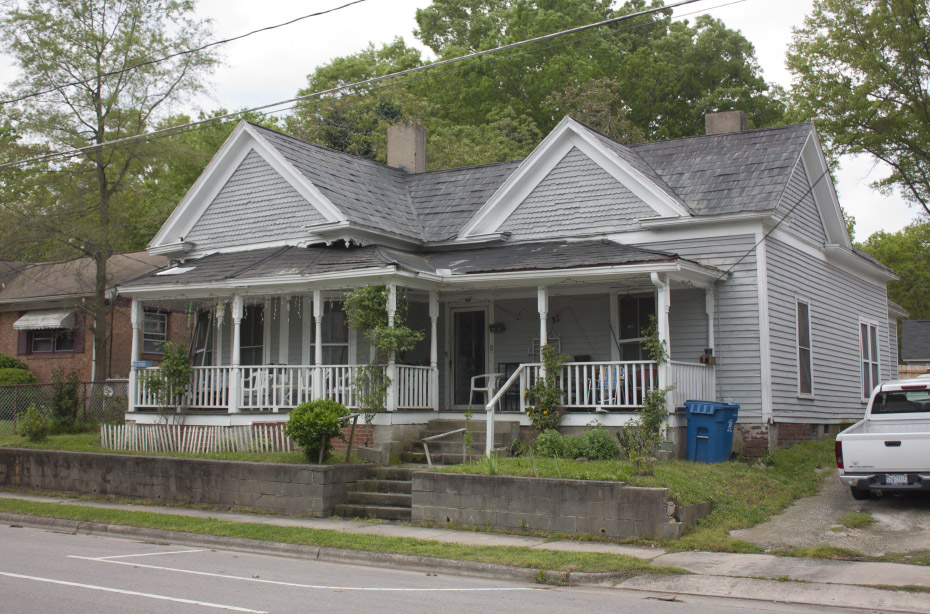 04.05.12
The house has been under renovation during early 2013.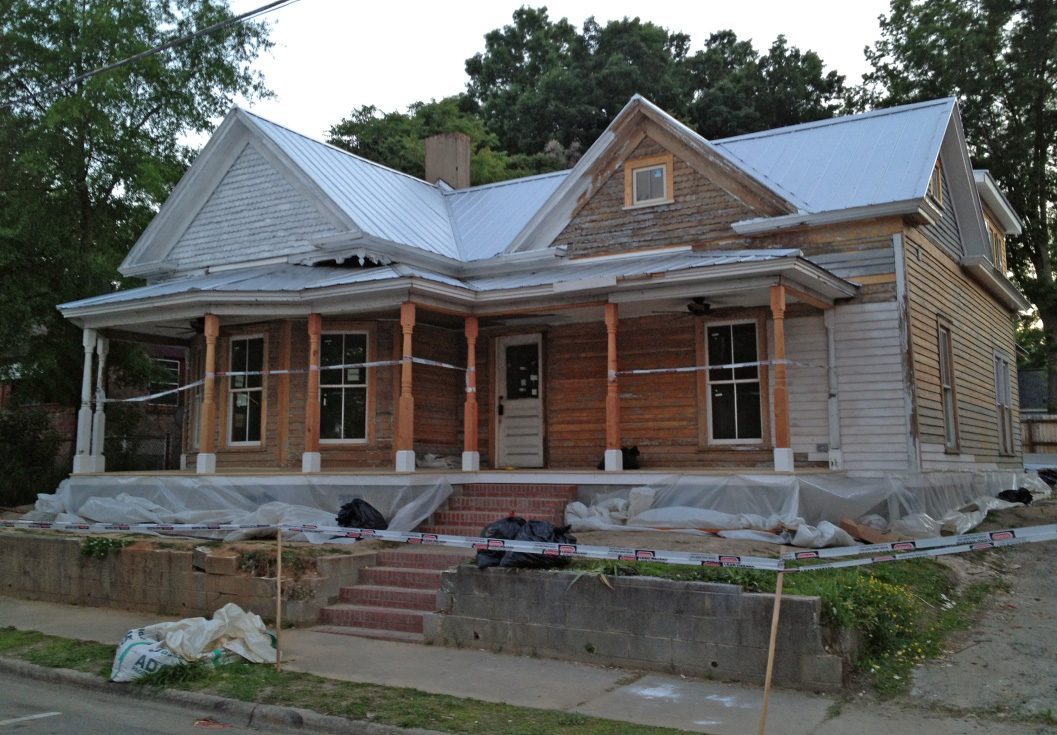 05.15.13