3100 UNIVERSITY DRIVE
A remnant of the small 'supermarkets' of the mid-20th century - now abandoned.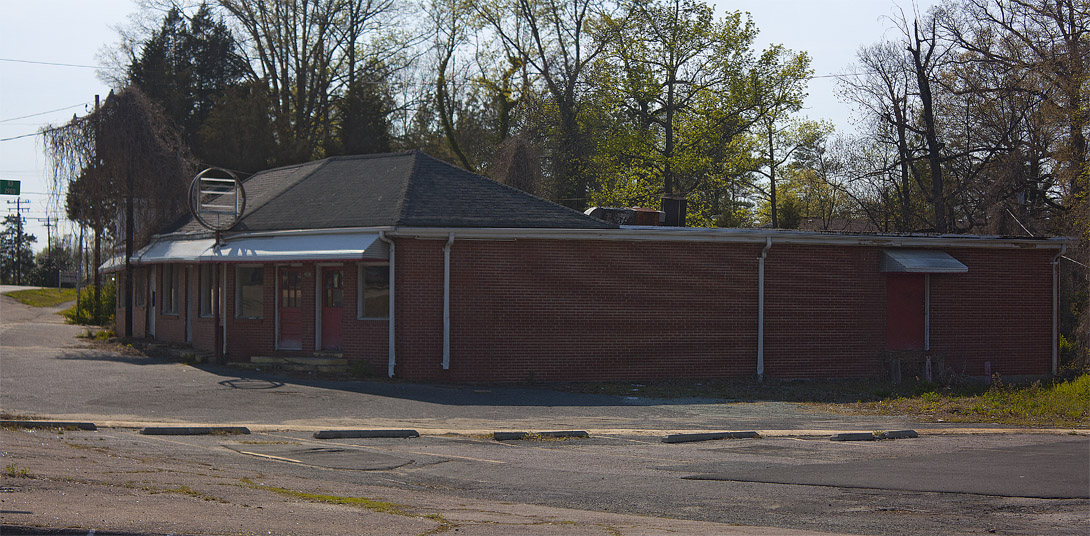 3100 University Drive, 04.03.11
The Red and White Carolina-Duke on Univeristy Drive closed in ~2008, leaving King's Red and White as the last Durham instance of the once widespread brand. Per a bit of Google searching:
"Red & White, like IGA, was a franchise/co-op chain dating back to at least the 1920s. Its independently-owned member stores nationwide joined in an attempt to compete more efficiently against traditional chains like Safeway and A&P. Eventually, its stores were more likely to be found in small towns, where they were often the only supermarket around."
The once semi-rural crossroads of Old Chapel Hill and University is losing the remnants of that character. I don't expect this building to be standing for too much longer.
Update: This piece of Durham history has now been torn down.
3100 University Drive, 01.10.13 08:30:00
3100 University Drive, 01.10.13 15:30:00