In tours
This building does not appear in any tours yet.
Last updated
Thu, 01/05/2012 - 9:53pm by gary
Location
35° 59' 55.9356" N, 78° 54' 6.426" W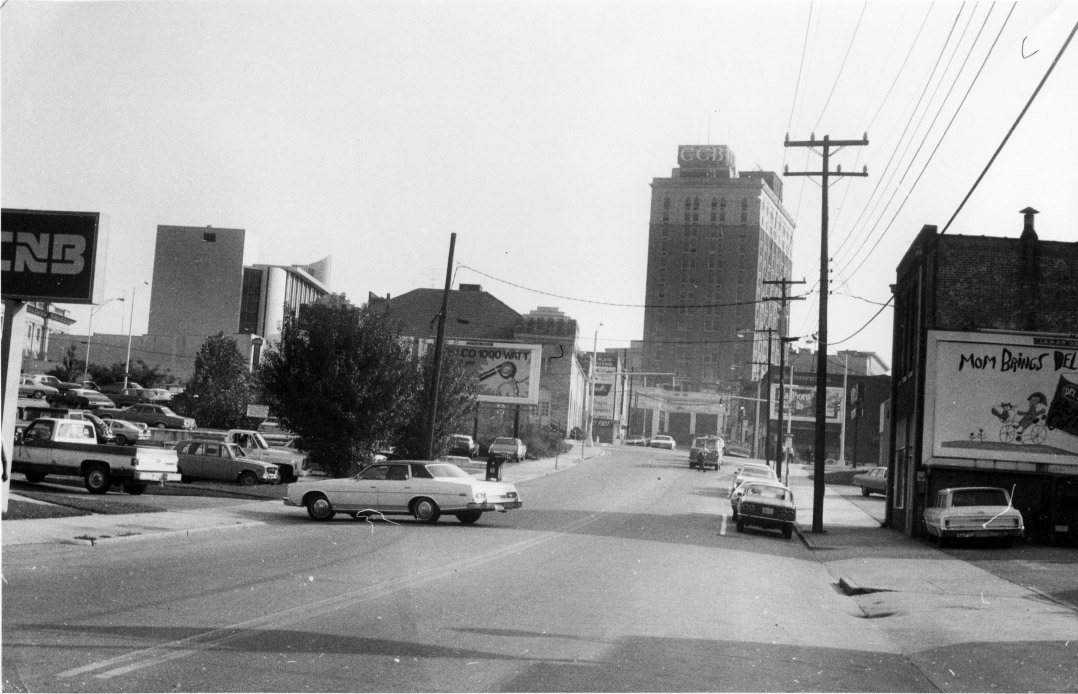 1974 (Courtesy Bob Blake.) 313 Foster is to the right.
Built in the 1932 as the home of the Young Roofing Company, the building at 313 Foster served as their headquarters until the company moved to Morris St. in 1949. It was then for many years the home of the US Army Reserve center (which expanded up the street to the former Naval Reserve Station) in 1970. It has recently been renovated by TROSA as their frame and furniture shop.