411 WALKER STREET
Built in
1910-1920
/ Demolished in
c.1990
In tours
This building does not appear in any tours yet.
Last updated
Fri, 12/14/2018 - 9:49pm by gary
Location
United States
35° 59' 13.5528" N, 78° 53' 32.6544" W
US
Comments
Built in
1910-1920
/ Demolished in
c.1990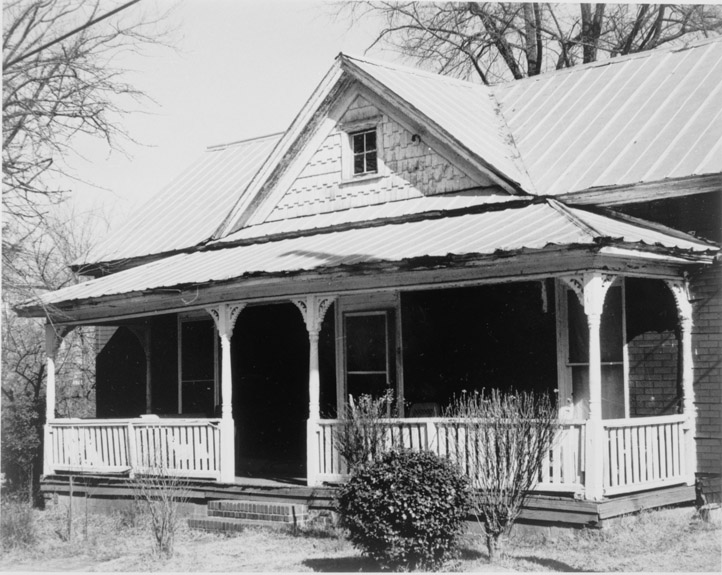 411 Walker St., 02.28.1989 (Courtesy of Library of Congress)
Before being torn down around 1990, this was one of a string of five identical one-story, single-family mill houses built along Walker Street (the others at 409, 415, 417, and 419), each with a three bay gabled frame, shed porch in the front, and exterior shed in the rear.  The decorative pattern in the wood shingles of the cross gable made this one house stand out in the eyes of surveyors from the National Park Service.  Whereas Walker once went through to Lyon Street, it now ends on this block as the parking spaces for the Edgemont Elms Townhomes built immediately after the demolition.