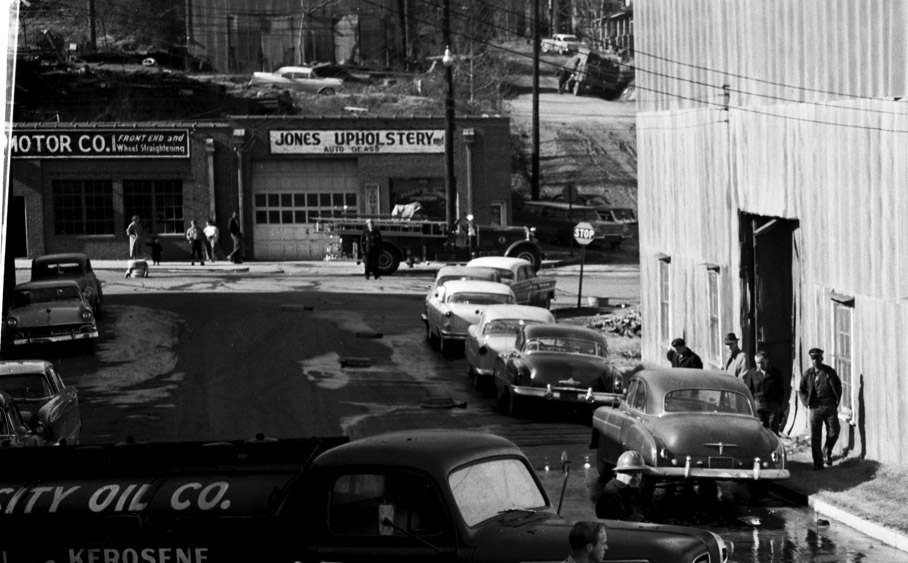 Looking west on Hunt St., 01.11.58
(Courtesy The Herald-Sun Newspaper)
As with most of the structures on Foster St., the building at 417-419 was built to house auto-related businesses. A series of such businesses have utilized the building through its entire history; it appears to be the last such business still extant on Foster.
In the 1940s, it housed Vickers Motor Co.; Jones upholstery was added to the 419 bay by the 1950s. By the 1960s, it had become Terry John and Son Auto Repairs and City Tire Service. No business was listed at the location in 1970.
Today, it is Cole's Auto and Transmission Shop.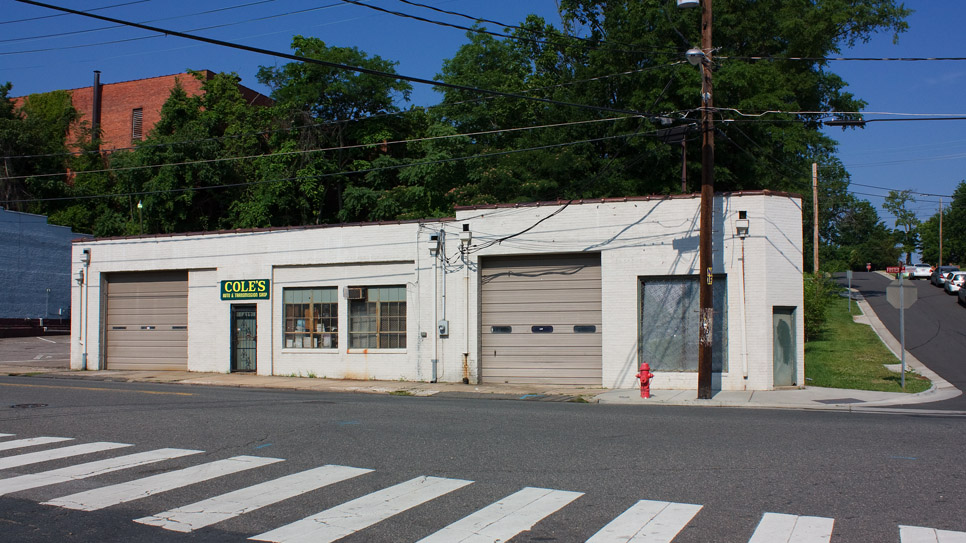 Looking southwest, 06.07.08
36.000003 -78.901777