500 North Driver Street
Built in
1945
/ Modified in
1960
In tours
This building does not appear in any tours yet.
Last updated
Sun, 10/21/2012 - 8:24pm by VF
Location
United States
35° 59' 26.0304" N, 78° 52' 42.0744" W
US
Comments
Built in
1945
/ Modified in
1960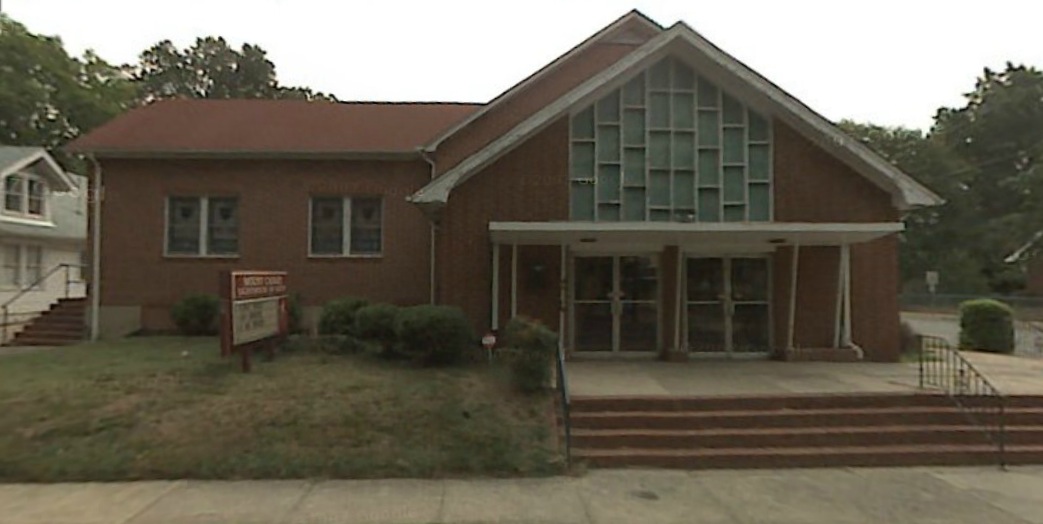 (Below in italics is from the 2004 East Durham National Register listing; not verified for accuracy by this author.)
Gospel Tabernacle. Front-gabled brick sanctuary, 3 bays wide and 8 bays deep, with paired rectangular stained glass windows. The marble cornerstone has the date 1945. A 1960s narthex addition of contemporary design features a large green glass window that occupies the front gable, with two glazed entrances sheltered by a flat metal awning. At the rear, a small front-gable Craftsman-style house, apparently built in 1945, is attached. This was probably the original parsonage. It has 4-over-1 vertical sash windows, a recessed 2-bay Craftsman porch, and vinyl siding. Now the Mt. Calvary Lighthouse of Faith. The building is noncontributing due to the prominent 1960s addition. 1945 CD: Gospel Tabernacle. 1960 CD: Gospel Center.
NC-alt.