504 HOLLOWAY
Built in
~1880s
/ Demolished in
~1970s
Comments
Built in
~1880s
/ Demolished in
~1970s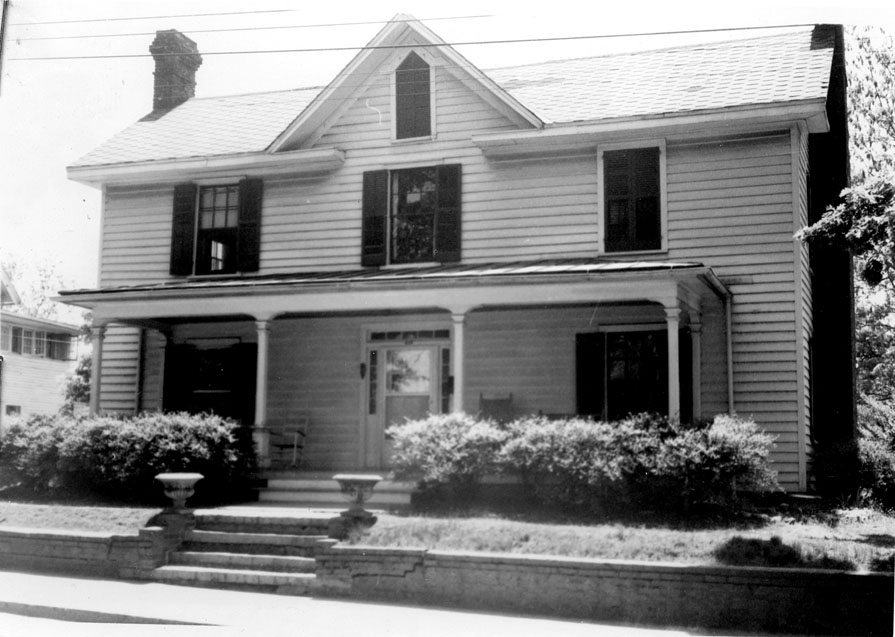 From it's style, it appears that 504 Holloway was built earlier than many of the other homes on Holloway St. I've written before about the 'first wave' of houses on the east side of town, mostly built during the 1880s. While many of these were replaced with larger Victorians, some persisted into the 1960s. Several elements lead me to think this about 504 Holloway, including theexterior, paired chimneys on both ends, a general lack of gingerbread or other elaborate carpentry, and the squared porch posts built with a cap and base rather than turned posts. The gothic gable-front window is an interesting touch.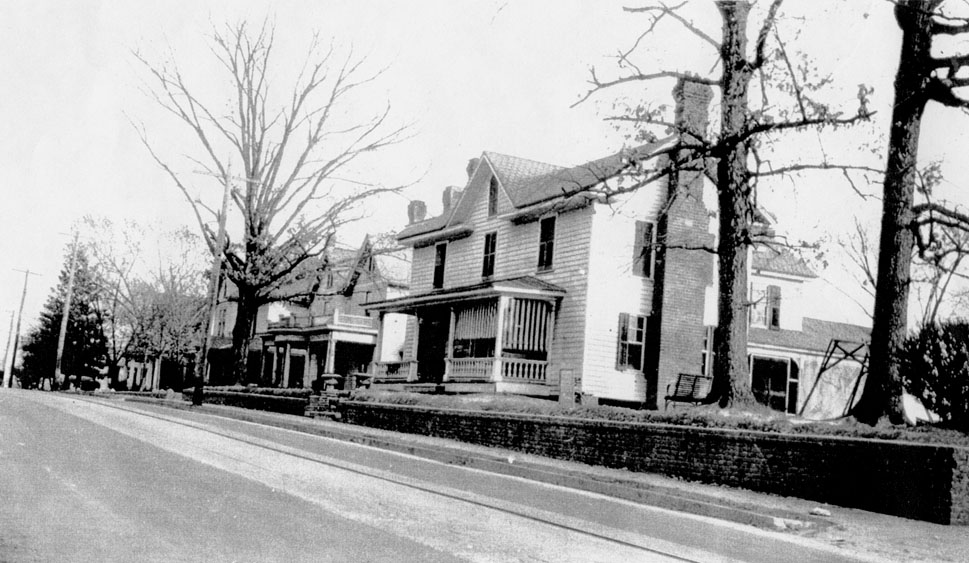 504 Holloway and the rest of the south side of the 500 block of Holloway St., looking east-southeast, ? 1960s (date unknown.)
This house, along with several others in the area, were owned by the extended Umstead family - by the 1960s a "Miss Nell Umstead".
The house was torn down by the 1970s and replaced by an apartment complex.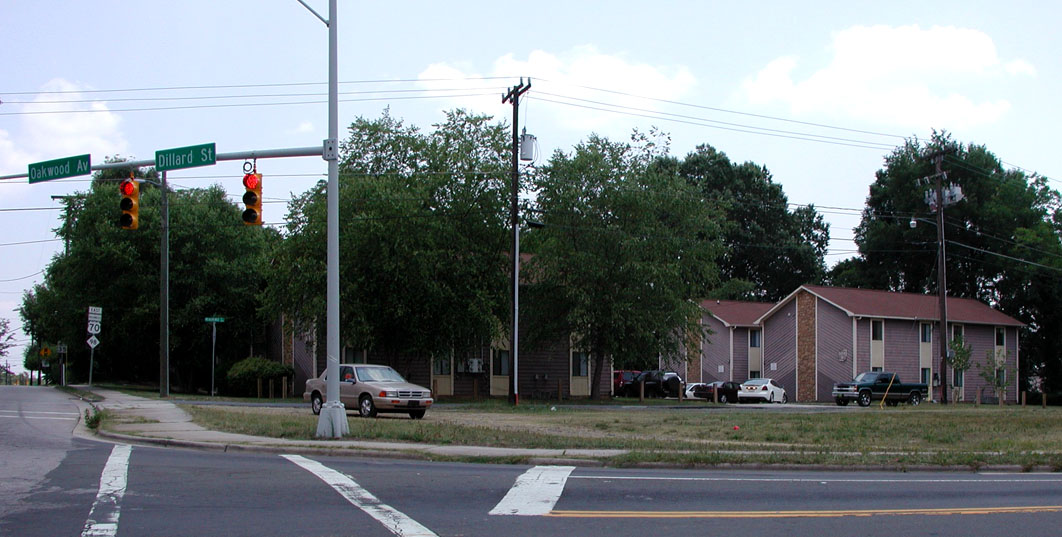 Looking east-southeast, 2007.
The triangle of land (218 N Dillard) that has been the one of the subjects of the recent land transfer controversy is in the foreground (which it appears Scott Harmon has the unchallenged high-bid for after a 10 day upset period.) Just beyond a small street called Peachtree Lane are the apartments.