505 NORTH HYDE PARK AVENUE
Built in
1925
/ Modified in
2004-2007
Charles Hicks House. This side-gable bungalow had wood- shingled gable ends, eave brackets, and 4-over-1 vertical sash windows prior to being renovated. Charles D. Hicks, a driver at White Star Laundry, lived here with his wife Annie.
In tours
This building does not appear in any tours yet.
Last updated
Mon, 09/03/2012 - 10:07pm by Karen
Comments
Built in
1925
/ Modified in
2004-2007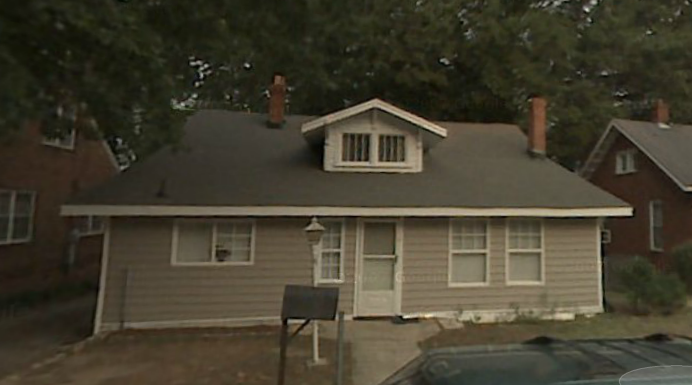 (Below in italics is from the 2004 East Durham National Register listing; not verified for accuracy by this author.)
Charles Hicks House.  1 and 1/2-story side-gable bungalow with German siding, wood- shingled gable ends, eave brackets, and 4-over-1 vertical sash windows. Other features are a gabled front dormer window and a full shed porch that has been enclosed 1930-35 CDs: Chas. D. Hicks occupant (driver White Star Laundry). 1940 CD: Annie Hicks. 1937 SM. 
The exterior of the home has been significantly remodeled, with siding covering the original facade, and replacement windows being put in. 
Charles and his wife Annie (aka Myrtle) had this home built in 1925. Charles worked at White Star Laundry (<-----click on red links for more info).  Annie "Myrtle" was a textile worker. After Charles died in 1939, Myrtle continued to live here and worked as a stringer for Golden Belt Manufacturing Company.  She lived here until her death in 1949, still working for Golden Belt.  In 1950, someone named Adams Hicks lived in the home with his wife Ruby O. Hicks, although I am unsure how he is related. 
Charles D. Hicks had previously been married to Lottie B. Hicks until her death in 1919.  They lived and worked with Lottie's parents at a grocery store at 106 South Alston Avenue. 
Lottie's father, John Joseph Smith, was killed by a Southern Railroad train while he was lying on the tracks.  This is from a family genealogy website and cannot be confirmed.