513 JACKSON ST.
Built in
1910-1930
/ Modified in
1982-1995
In tours
This building does not appear in any tours yet.
Last updated
Sun, 10/28/2012 - 11:15am by gary
Location
United States
35° 59' 42.9828" N, 78° 54' 36.2772" W
US
Comments
Built in
1910-1930
/ Modified in
1982-1995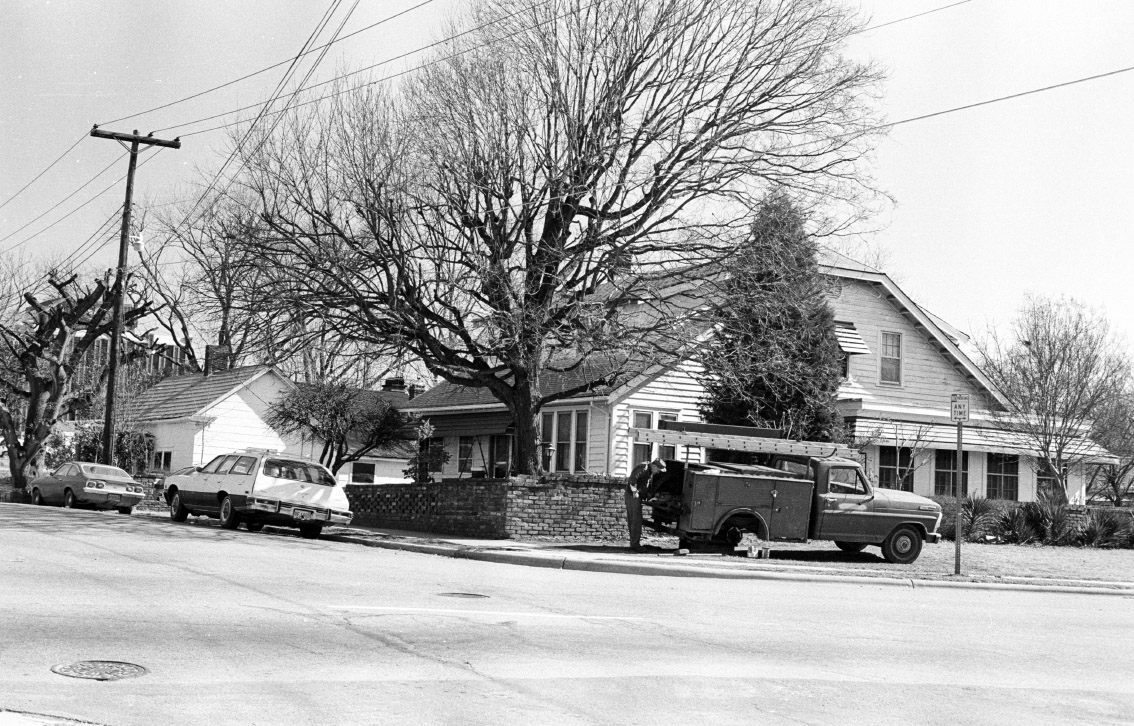 Feb. 1982
Prior to ~1968, South Gregson Street "T" ed into Jackson Street, and there was no southward extension - i.e., this house did not sit on a corner. That changed during the construction of the Durham Freeway, when the curvy bridge connected Gregson with Vickers was added (Durham has many instances where a major E-W or N-S artery stopped, only to have another start a block over - much work during the 1920s-1970s was done to connect these disconnected roads into continuous thoroughfares.)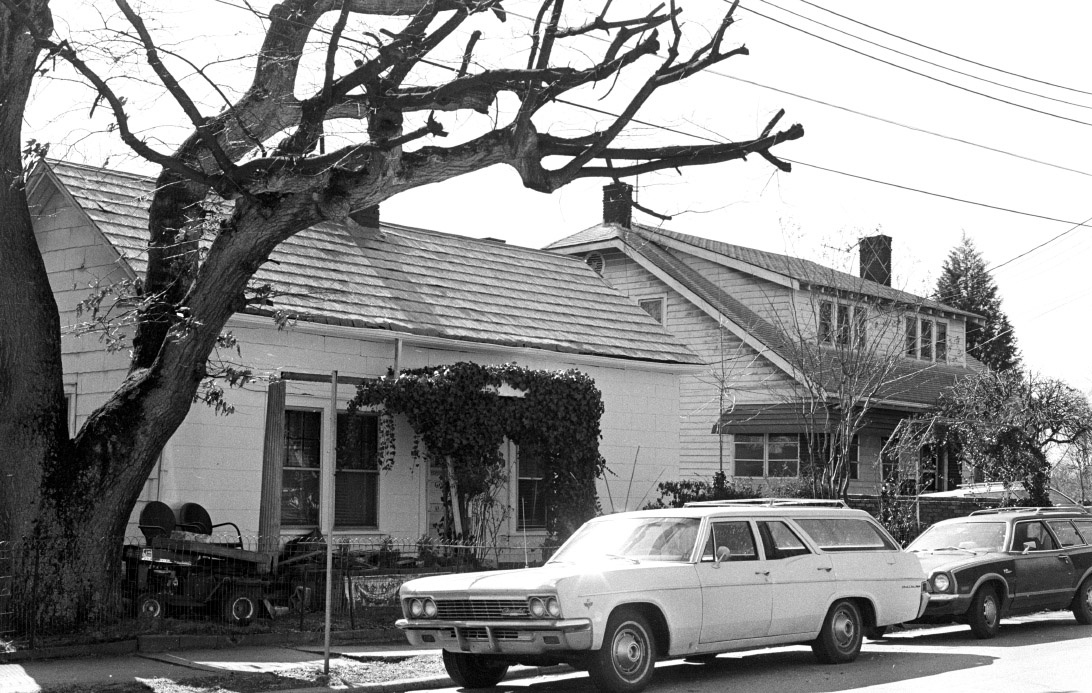 511 and 513 Jackson, February 1982
An interesting and substantial bungalow up until the 1980s, 513 Jackson was majorly and strangely altered in the late 1980s or early 1990s, making it appear for all intensive purposes to be a new and fairly ugly house.