In tours
This building does not appear in any tours yet.
Last updated
Sat, 07/16/2011 - 11:25pm by gary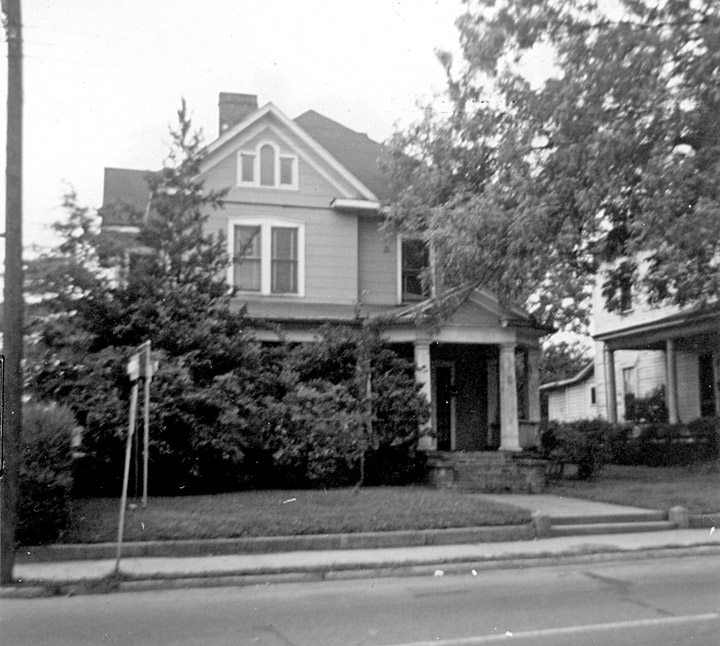 The house at 528 Holloway was another of the turn-of-the-century Victorians along the Holloway St. ridgeline.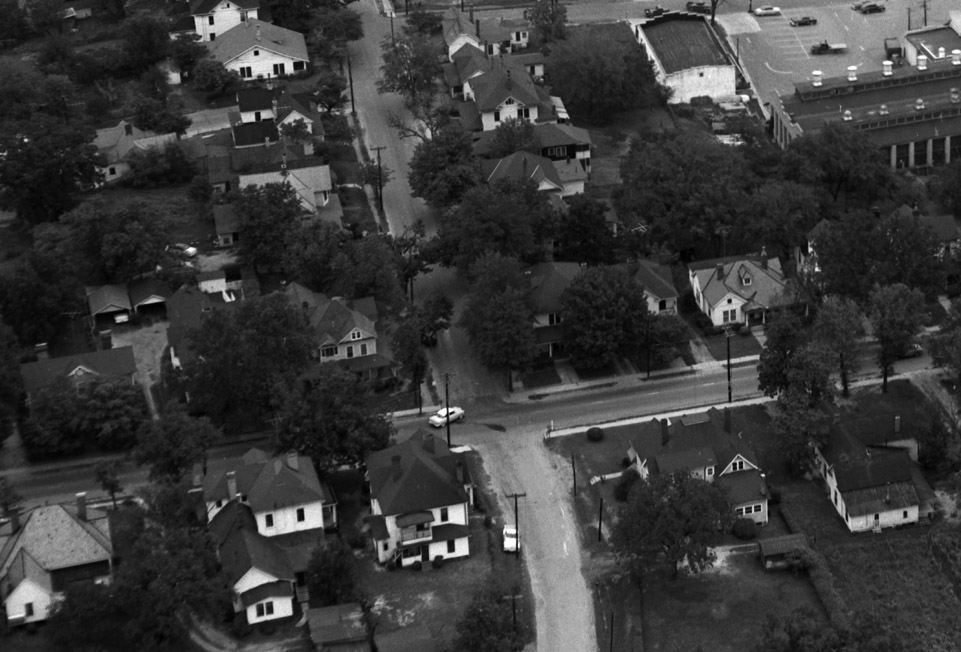 Looking north at the intersection of Elizabeth and Holloway. 528 Holloway is on the southwest corner. ~1950s.
(Courtesy Herald-Sun)
During the 1960s, Elizabeth St. was straightened, widened and connected with Fayetteville St. to the south. 528 Holloway was demolished (along with 601 Holloway) to accomplish this noble objective.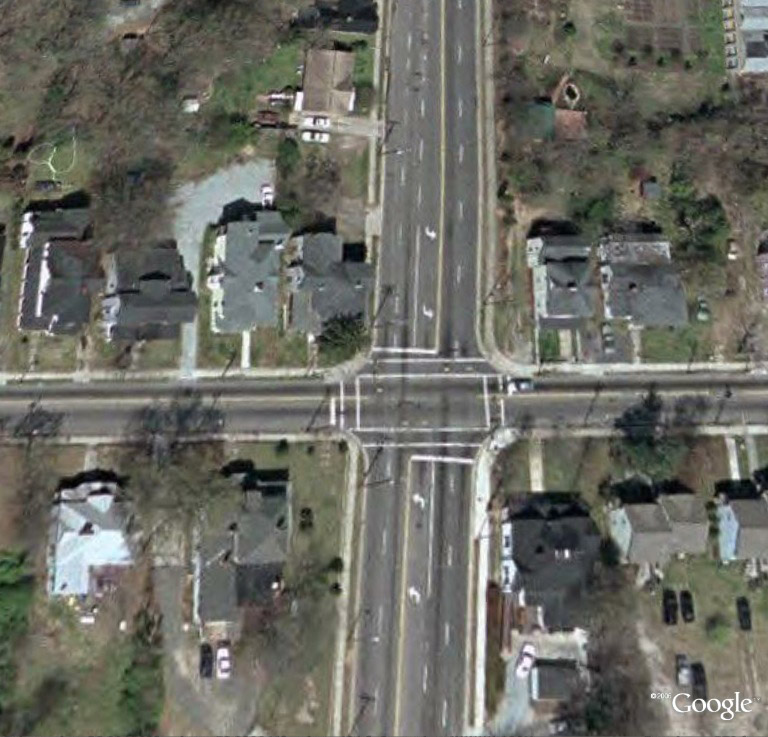 The intersection ~2004.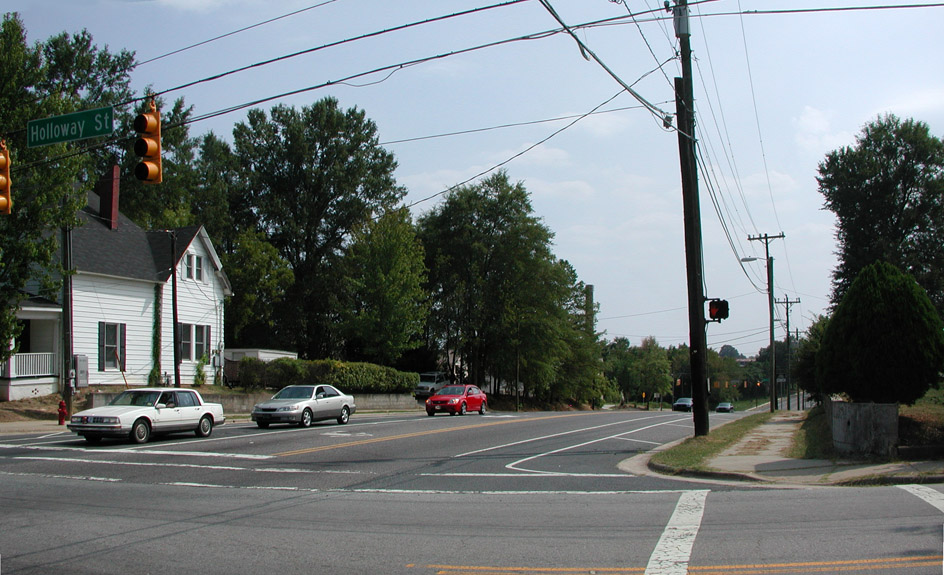 The site of 528 Holloway, 2007.