603 PRIMITIVE ST.
Javascript is required to view this map.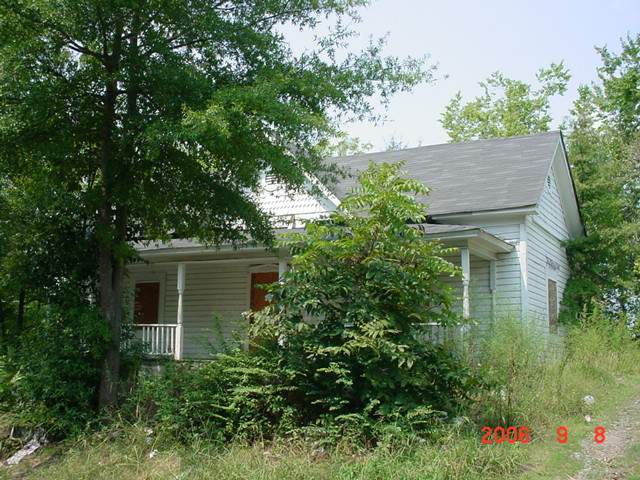 (Below in italics is from the Holloway District NR listing; not verified for accuracy by this author.)
This one-story, triple-A-roofed house is typical in form and architectural detail. It is three bays wide and single-pile with a reconstructed block foundation with brick veneer, German-profile wood siding, and an asphalt-shingled roof. Decorative features include boxed eaves and imbricated shingles with round vents in the gables. Earlier survey photos show carved bargeboards, a turned spindle frieze along the porch, and carved brackets, but these details have since been removed. The hip-roofed porch is supported by original turned porch posts and pilasters with a replacement, modern rail. Doors and windows have been replaced, but a pointed- arched door surround with scrollwork remains. A gabled block extends from the right (east) rear of the house with an enclosed shed-roofed porch in the ell. The house was recently rehabilitated. The earliest occupants of the house include William Bowles (carpenter) in 1907, Bunnie J. (laborer), Carrie Blaylock, and William (policeman) and Lula Moore in 1911. Residents changed frequently, indicating that the house may have been constructed as rental housing.
Continuing the craziness of house prices in the C-H neighborhood during 2012-13, this house went on the market in March 2013 at $289K and went under contract within a few days.