606 CLEVELAND STREET
Built in
1890s
/ Demolished in
1980
In tours
This building does not appear in any tours yet.
Last updated
Mon, 07/11/2011 - 9:17pm by gary
Location
35° 59' 52.5012" N, 78° 53' 46.878" W
Comments
Built in
1890s
/ Demolished in
1980
Name: FL Hunter House
Built: ~1900
Demolished: ~1980
Owner: First Baptist Church
As with much of the neighborhood, Cleveland Street began to lose houses from commercial intrusion during the 1950s. Once construction of the Loop and the new fire station removed the southern end of Cleveland Street, the process accelerated. As noted previously, urban churches lost their neighborhood congregations and began to rely on automobile patronage. They thus aggressively expanded parking into the neighborhoods abandoned by their congregations.
By the late 1970s, there was only one house left on the east side of the 600 block of Cleveland Street, 606 Cleveland.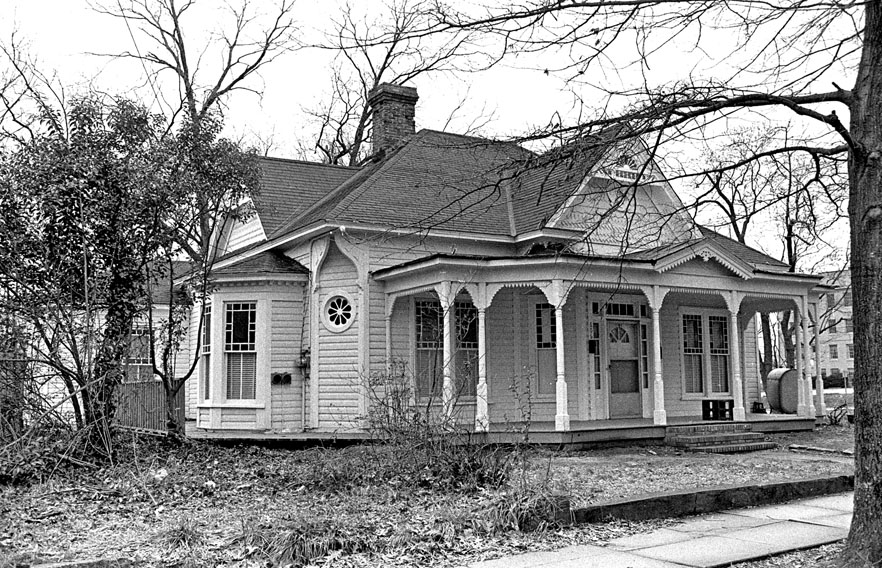 This house had survived the commercial intrusion, the loop, the fire station, and urban renewal that had taken out hundreds of its neighbors. However, it was demolished soon after the above picture was taken and is now parking owned by the First Baptist Church. In the current picture below, you can see the tree and the small concrete wall behind the sidewalk as common elements to both pictures