606 DUNBAR STREET – LAURA A. GRANDY HOUSE
In tours
This building does not appear in any tours yet.
Last updated
Location
United States
35° 58' 41.8656" N, 78° 53' 54.2256" W
US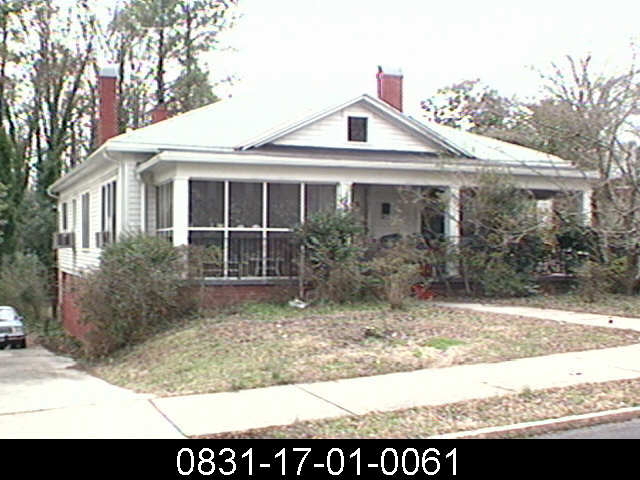 This one-story, hip-roofed house is three bays wide and four-pile with a shed-roofed addition across
the rear and a flush gable centered on the façade. The house has a painted brick foundation, original wood
weatherboards, and three interior brick chimneys. It retains three-over-one, double-hung, Craftsman-style
wood sash windows, grouped into threes on the façade, and has a four-light stationary window in the gable.
The hip-roofed front porch is supported by tapered wood columns with a metal railing and has been enclosed
with screens on the left side. The earliest known occupant is Laura A. Grandy (cook) in 1930.