In tours
This building does not appear in any tours yet.
Last updated
Wed, 12/12/2012 - 7:55pm by gary
Location
United States
36° 0' 1.8684" N, 78° 53' 17.1996" W
US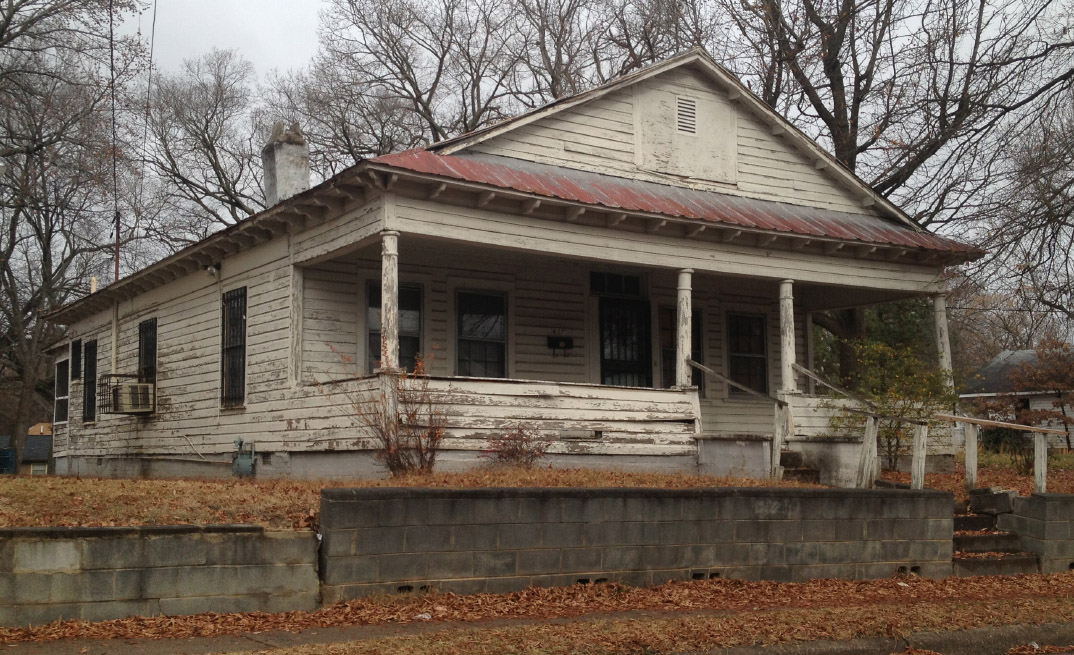 12.07.12
(Photo by Gary Kueber)
Noted as lot 14 of the Geerwood Park Subdivision, PB5A/P74. Unusual combination of features, including short Tuscan columns with a solid porch rail, corbeling throughout the eaves, standing seam pitched roof across the front gable.