607 DUNBAR STREET – THOMAS H. SHAW HOUSE
In tours
This building does not appear in any tours yet.
Last updated
Location
United States
35° 58' 43.3056" N, 78° 53' 53.6568" W
US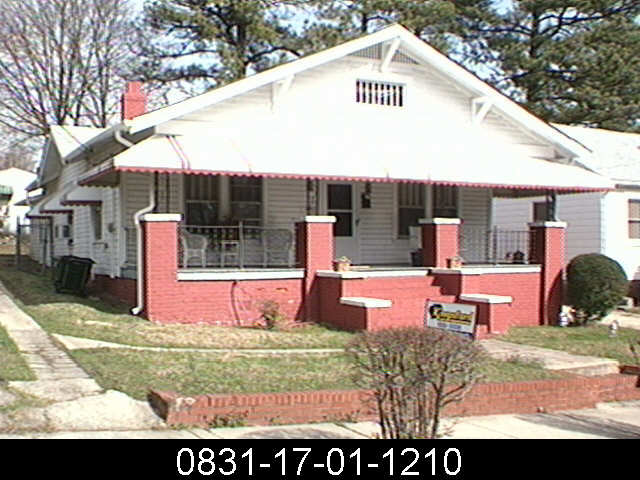 This one-story, front-gabled bungalow is three bays wide and triple-pile. The house has a brick
foundation, original molded wood weatherboards, two interior brick chimneys, and an exterior brick chimney
on the east elevation. There are low gables on the east and west elevations; the gable on the east elevation
projects slightly. The house retains original four-over-one, double-hung, Craftsman-style windows, paired on
the facade and in the east side gable, and has a replacement front door. An eight-light, Craftsman-style
window is centered in the front gable below a lattice eave vent. The engaged front porch is supported by
decorative metal posts on painted brick piers with painted granite caps and a metal railing running between
the piers. It is accessed by a brick stair with brick knee walls. Other Craftsman features include exposed
rafter tails and knee braces in the gable ends. A low, painted brick retaining wall extends along the street. The
earliest known occupant is Thomas H. Shaw (tailor, Lipscomb-Gattis Company) in 1930.