608 DUNBAR STREET – J. PRESTON THORPE HOUSE
In tours
This building does not appear in any tours yet.
Last updated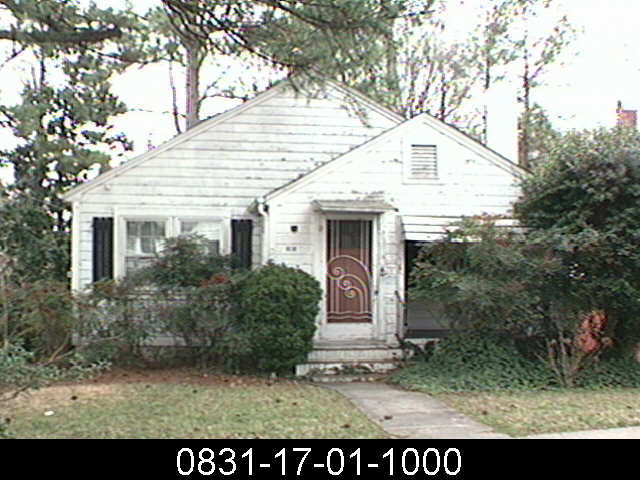 This one-story, front-gabled, Minimal Traditional house is three bays wide and triple-pile. The house
has a painted brick foundation, molded wood weatherboards, and two painted brick chimneys (one in the
ridgeline and one on the west elevation). The house retains original six-over-one, double-hung wood sash
windows on the main floor and metal casement windows at the exposed basement level. A projecting frontgabled
block on the left end of the façade contains the entrance with an original six-light-over-two-panel
wood door and an inset porch supported by a tapered wood post in its northwest corner. The porch has a terra
cotta-tiled floor and aluminum awnings and shelters a picture window on the façade. A shed-roofed addition
across the rear of the house is enclosed on the east end and contains a screened porch on the west end. The
earliest known occupant is J. Preston Thorpe (bellman) in 1940; county tax records date the building to 1939.