610 DUNBAR STREET – JOSEPH H. BELL HOUSE
In tours
This building does not appear in any tours yet.
Last updated
Location
United States
35° 58' 41.592" N, 78° 53' 53.0556" W
US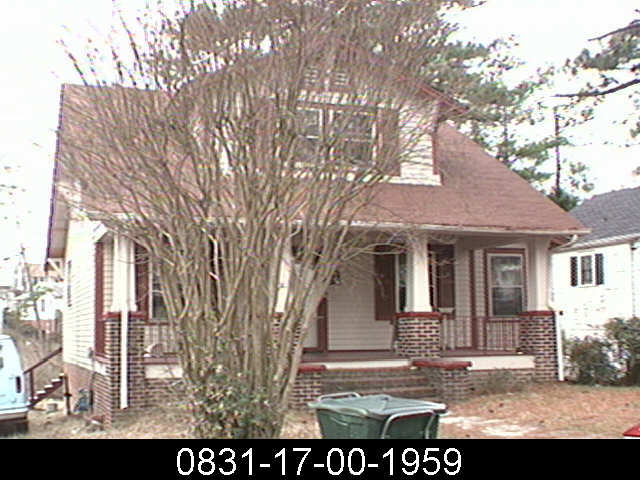 This one-and-a-half story, side-gabled bungalow is three bays wide and double-pile with a wide
gabled dormer on façade and rear elevation and a one-story, shed-roofed bay on the west elevation. The
building has a brick foundation, plain wood weatherboards, and an interior brick chimney. It retains six-overone,
double-hung wood sash windows and a pair of louvered vents above the windows in the front dormer.
Craftsman features include exposed rafter tails, purlin ends, and knee braces in the dormers and gable ends.
The engaged front porch is supported by tapered wood posts on painted brick piers; it retains an original
tongue-and-groove wood floor, has a metal railing, and is accessed by a brick stair with brick knee walls. The
brick on the front porch piers and foundation is darker in color and more decorative than the brick used on the
rest of the foundation. The earliest known occupant is Joseph H. Bell (real estate) in 1930; county tax records
date the building to 1925.