611 DUNBAR STREET – GEORGE WOODY HOUSE
In tours
This building does not appear in any tours yet.
Last updated
Location
United States
35° 58' 43.338" N, 78° 53' 52.4724" W
US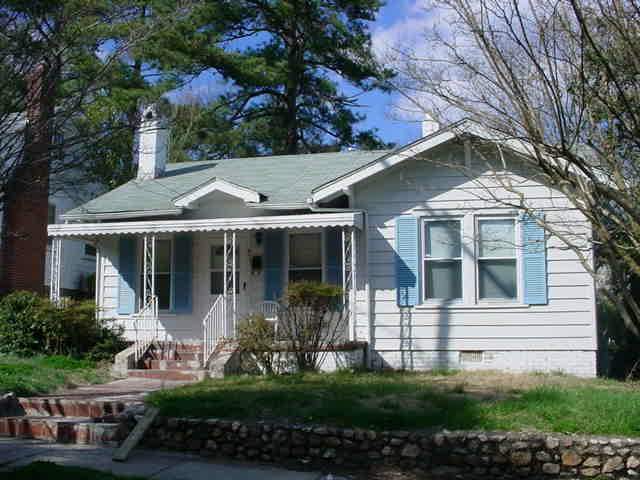 This one-story, side-gabled house is two bays wide and double-pile with a projecting front gable on
the right end of the facade. A second projecting gable exists on the east elevation. The house has a painted
brick foundation, wood weatherboards, an exterior brick chimney on the west elevation, and an interior brick
chimney. All windows and doors have been replaced, but the house retains exposed knee braces in the gable
ends. There is a low, front gable over the door and a later aluminum awning with decorative metal posts
sheltering the porch, which is accessed by a terra cotta-tiled walk and stair. A low stone retaining wall
extends across the front of the property. The earliest known occupant is George Woody (chicken farmer) in
1930.