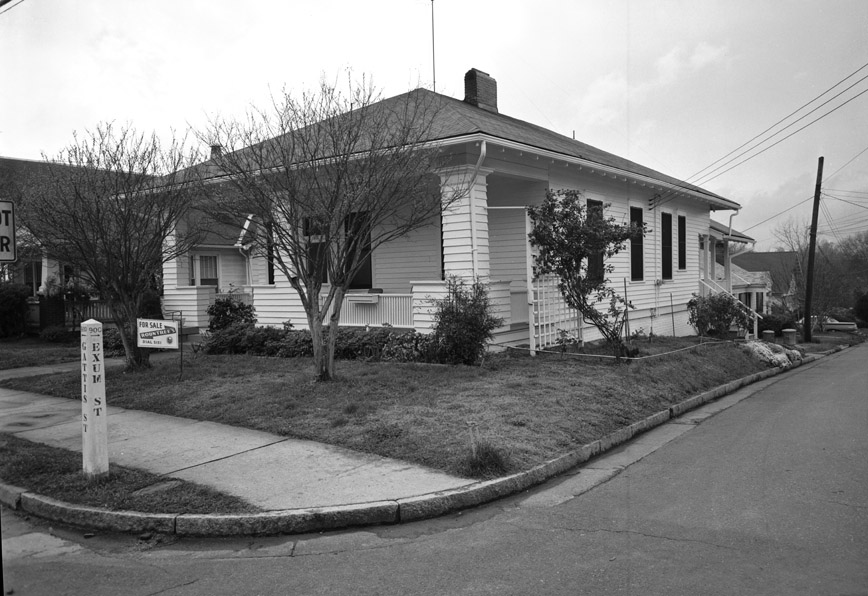 612 Gattis St., 04.12.61
Courtesy The Herald-Sun Newspaper)
(Below in italics is from the 2009 National Register listing; not verified for accuracy by this author.)
This one-story, hip-roofed house is four-bays wide and triple pile with a gabled rear wing that extends the full width of the house. It has a full-width, engaged front porch supported by weatherboard-covered columns with an original railing. A hip-roofed bay projects from the right side of the house and has a grouping of three windows centered on it. The house retains original wood weatherboards, exposed eaves, and six-over-one wood windows. The front door is a large single-pane-over-one-panel with a matching transom and screened door. The inset rear porch is supported by simple square posts with a replacement railing.
The earliest known occupant of the house is H. N. Snow Jr. (clerk, Liggett & Myers Tobacco Company) in 1919.\
Snow was the son of, perhaps obviously, H.N. Snow Sr.; Snow was a cashier, I believe, for the Blackwell Company. By the turn of the century, he had become invested in real estate, particularly in the West End. He and his wife eventually made their home on West Chapel Hill St.
This house, and all of the West End to the west of Gattis St. and north of West Chapel Hill St., is noted as subdivided property of Mrs. HN Snow on Plat 5A, Page 82, in the Durham County Tax office.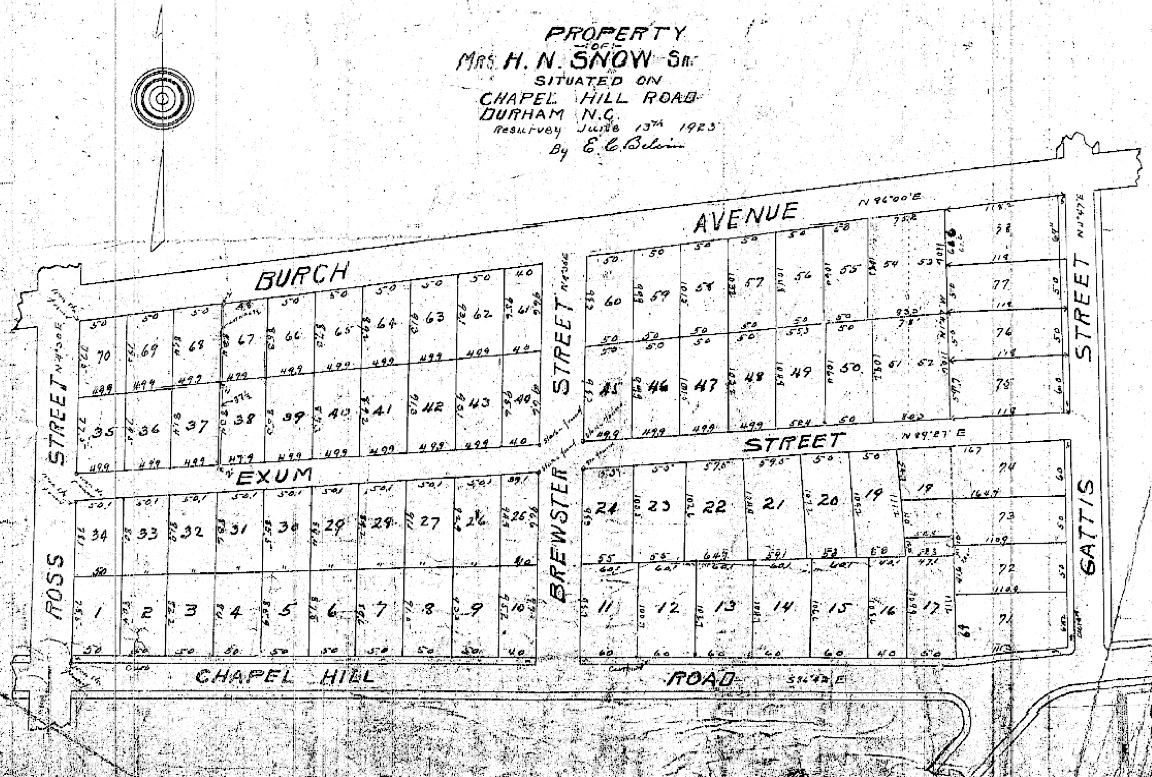 1925 plat.
Below, the house in 1999.