613 HOLLOWAY / O'BRIANT STORE
Built in
1915-1920
/ Modified in
2013
Comments
Built in
1915-1920
/ Modified in
2013
One of my favorite buildings in Durham is the O'Briant store. Established ~1 block away on Railroad St. by RP O'Briant (who lived in the house directly across the railroad tracks from this building) prior to 1905, the grocery store moved to this location around 1915. The initial wood frame structure was replaced by this brick building soon afterwards.
This was the neighborhood grocery store for the immediate surround throughout the early 20th century. It was taken over by JR Beck in the 1920s and MD Fletcher somewhat later.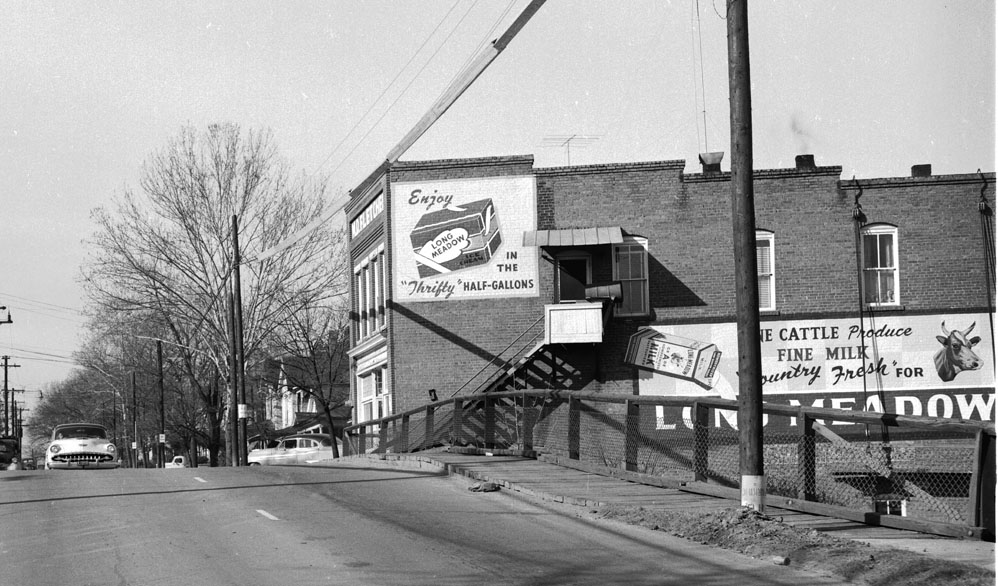 Looking west from the Holloway St. bridge (wooden bridge, I might add,) 1950s.
(Courtesy Herald-Sun)
The store appears to have gone out of business by the early 1960s. Supermarkets were not kind to these little stores.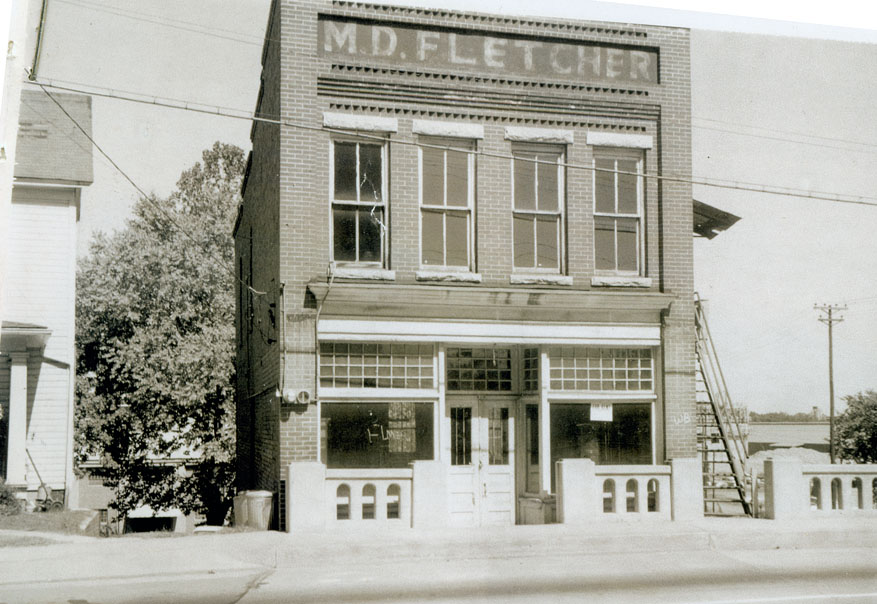 Looking north, 1964.
But by the 1970s, it was rented by a tailor.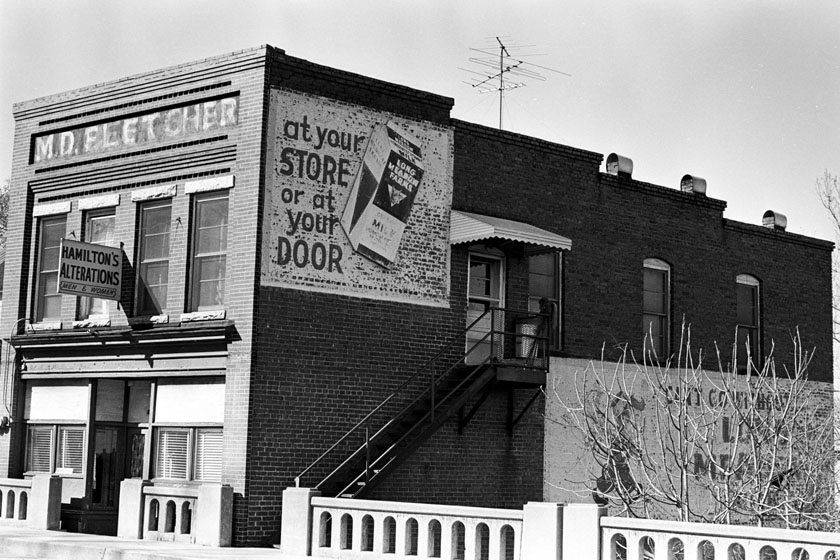 Looking northwest, 1970s.
(Courtesy State Archives)
Today it is owned by the people who live in 611 Holloway, just to the west. It hasn't been a retail store for a long time, and I don't know if it is simply empty or used for some purpose.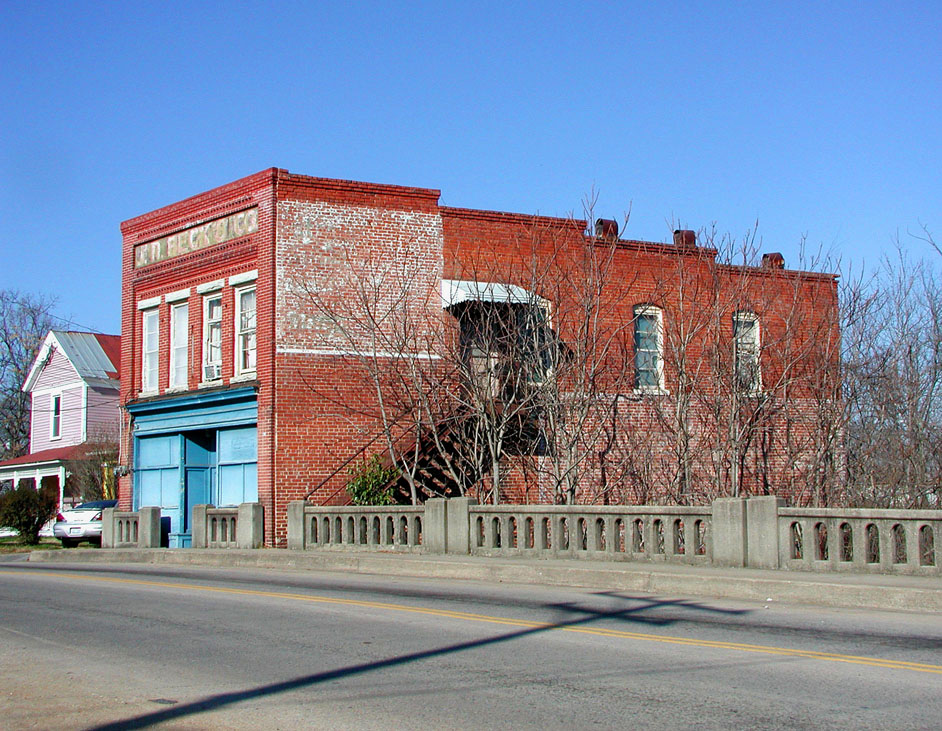 Looking northwest, Dec. 2006.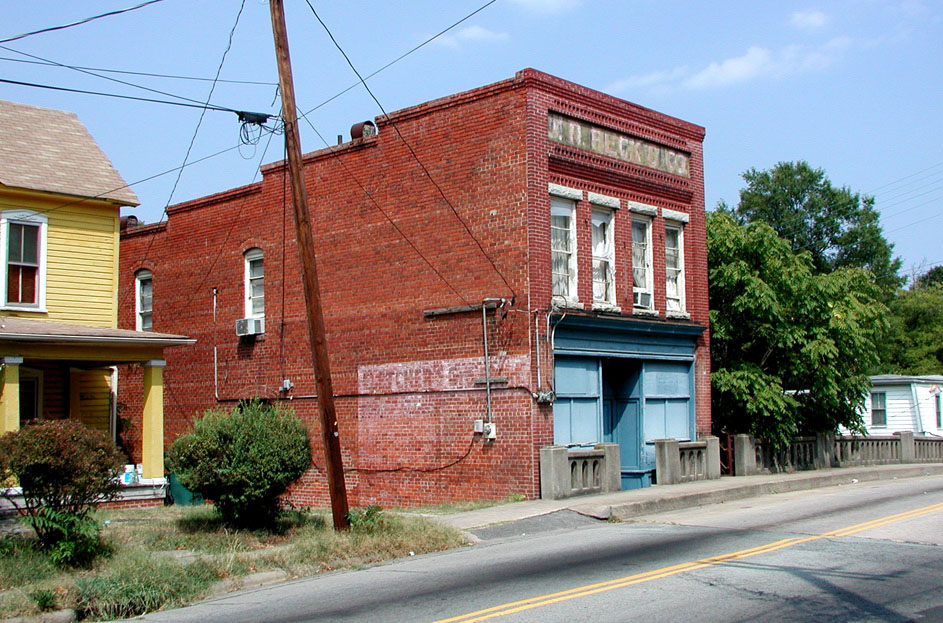 Looking northeast, Sept. 2007.
I can't exactly explain why I am so fond of this building. It's a great little commercial building, but I think the way one would enter from a cut-through on the bridge, and the way it hovers over the railroad tracks are part of it.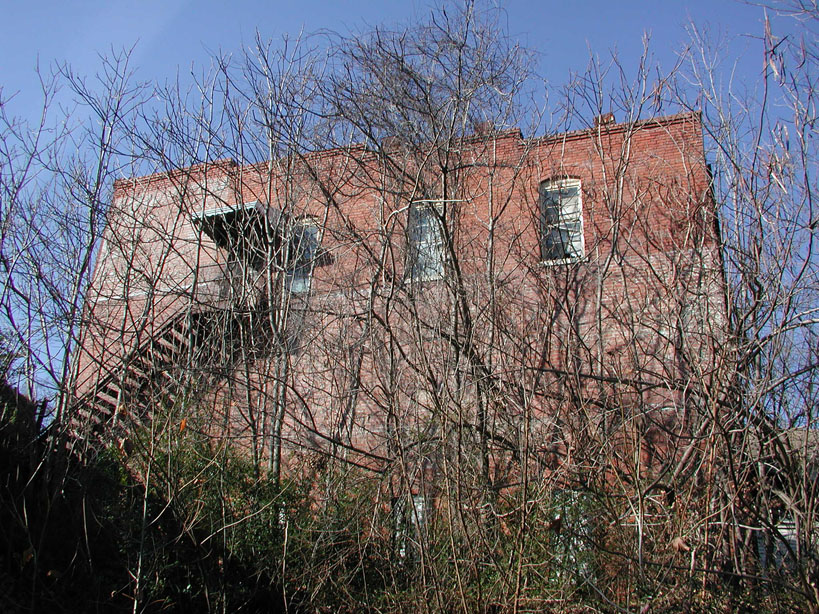 Looking up/west from the railroad tracks, Dec. 2006.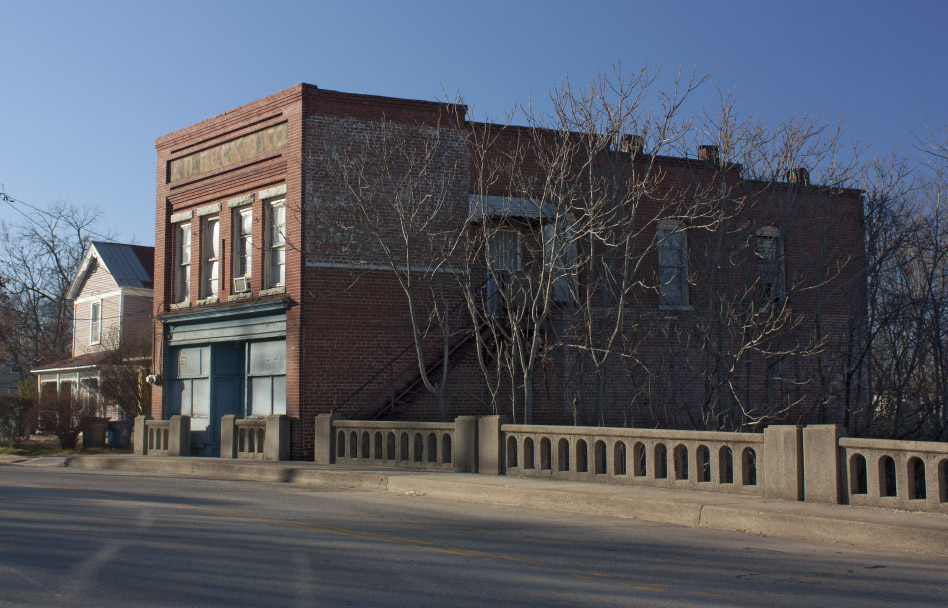 02.19.11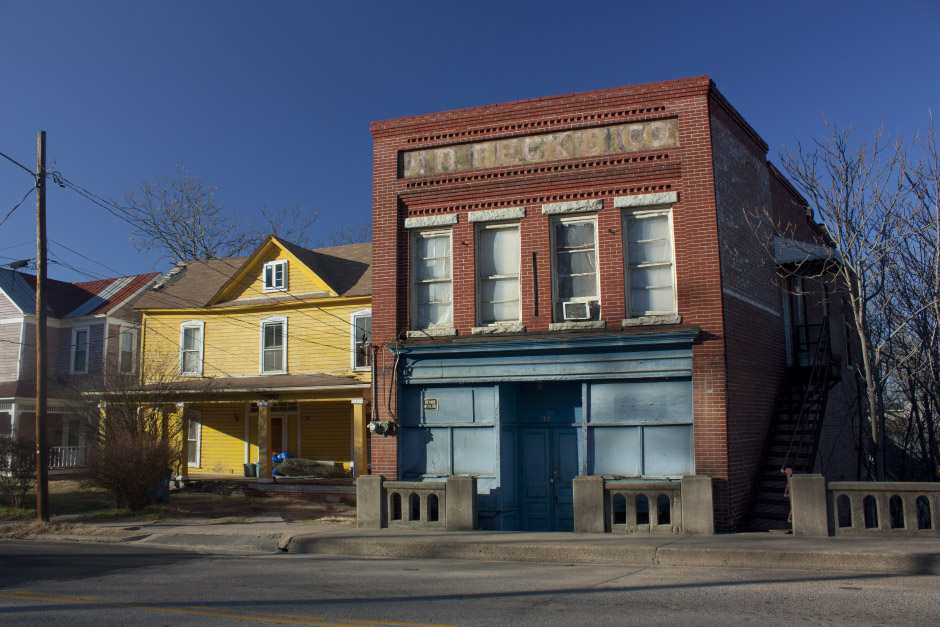 02.19.11
Preservation North Carolina managed to option the property in February 2011. The building is in rougher shape than I realized, unfortunately. The entire back 1/3 of the structure (between the side walls, which are fine) would need replacing.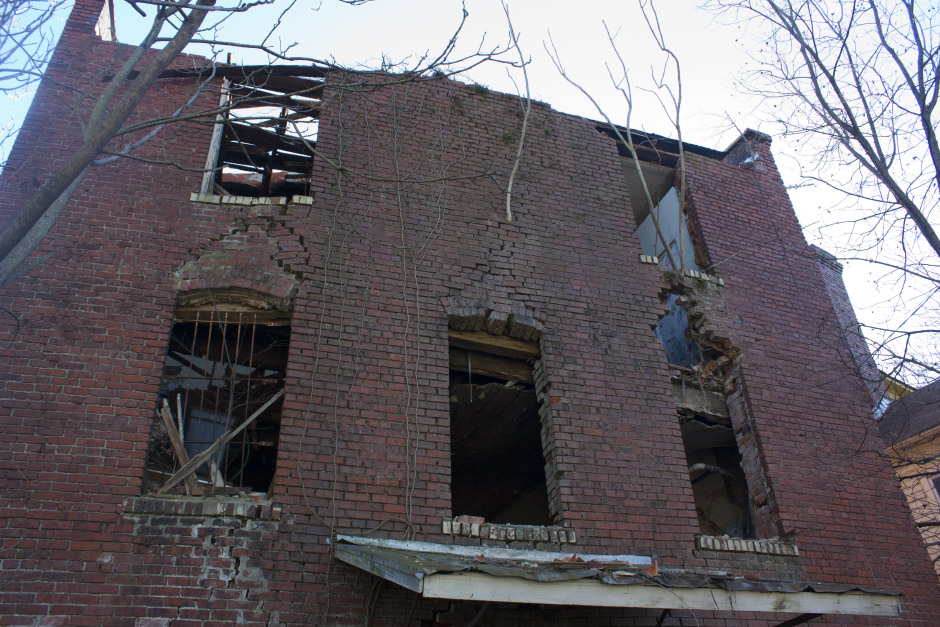 03.03.11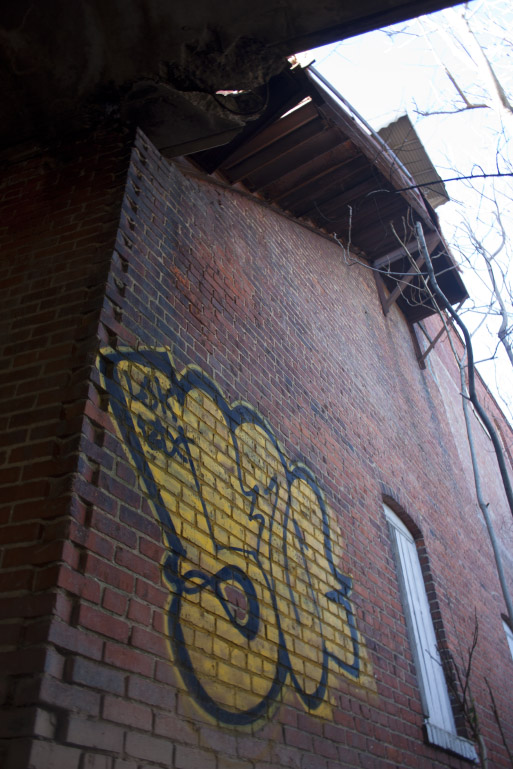 03.03.11
I'm glad that I didn't see how minimally these stairs were supported until after I'd gone up them.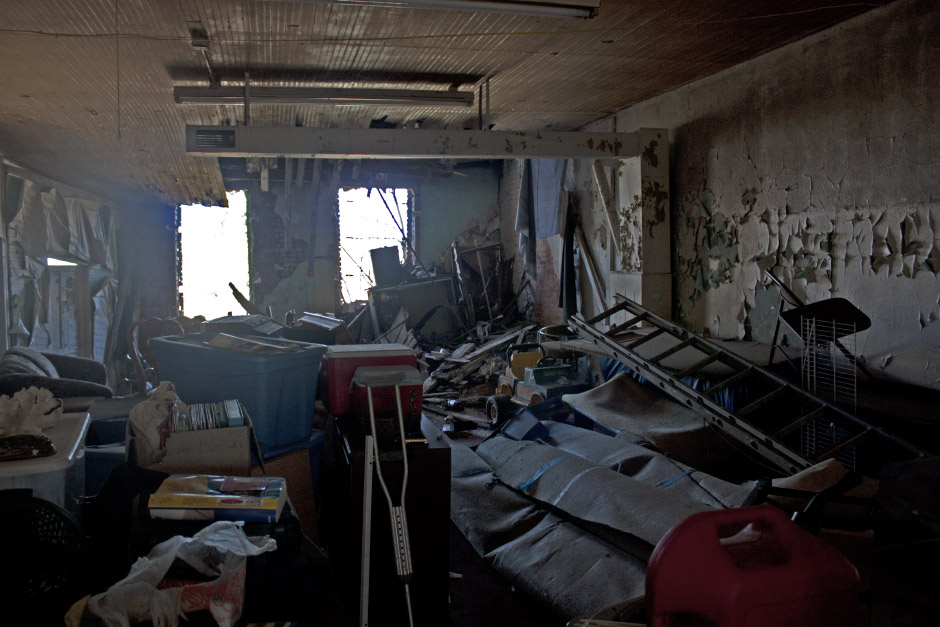 03.03.11
The back wall of this building collapsed during the little earthquake we had in August 2011, and the interior joists towards the rear of the building have (mostly) collapsed as well. The loss of these ties has rendered the east and west bearing walls unstable. As of January 2012, I fear that this building has very little time left without intervention; I believe either gravity or NIS will take down the building before Summer 2012. 
Update, August 2012.
Good news, in that Ken Gasch purchased this property and 611 Holloway and intends to restore both. As of early August, he had started interior demo/cleanout work.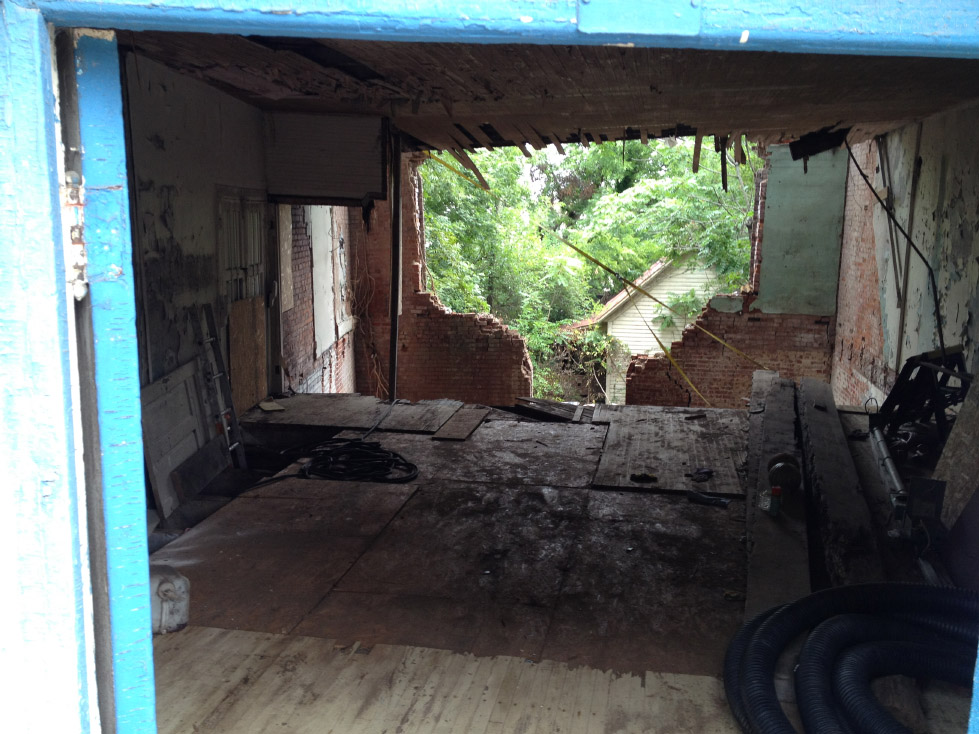 08.08.12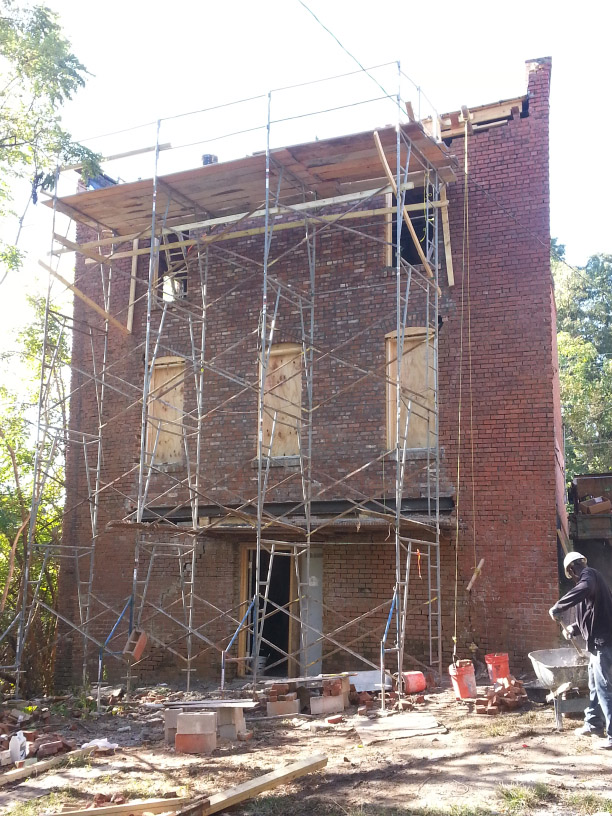 09.27.13 (Photo by Ken Gasch)
Update 2.2014 - Ken Gasch is one of the few people I know who would take this on and make it work successfully. He's completed two residential for-rent units in the building and pulled it back from the brink.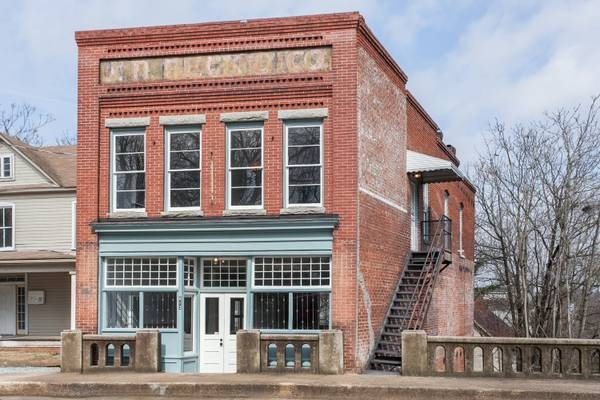 02.2014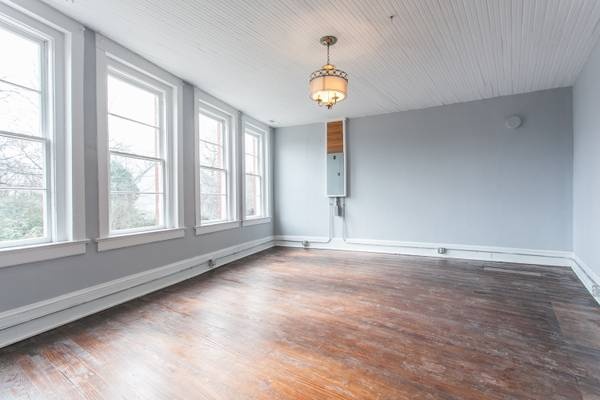 02.2014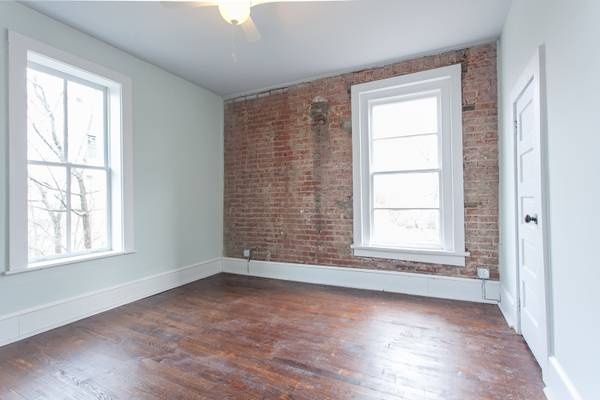 02.2014