701 HOLLOWAY STREET
Built in
1900
/ Modified in
2012
Comments
Built in
1900
/ Modified in
2012
The unusual and unique houses at 701 and 702 Holloway, just to the east of the Durham Belt Line railroad tracks, were undoubtedly built by the same builder around the turn of the century. With intricate sawnwork (covered by vinyl siding now,) mansard roofs (including a mansard gable on 702 Holloway) and pedimented windows, these houses survive largely intact. James Burns, a grocer, was the first occupant of 702 Holloway, and probably the person who had the house(s) built.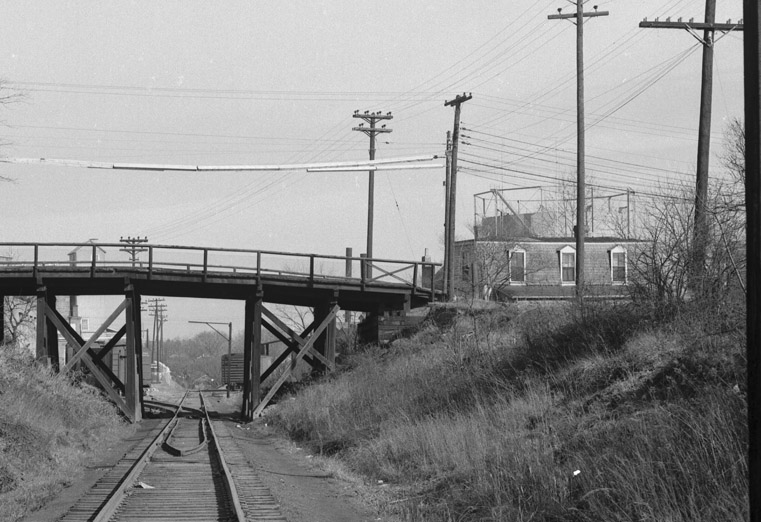 701 Holloway next to the old Holloway St. bridge, looking north, 1950s
(Courtesy Herald-Sun)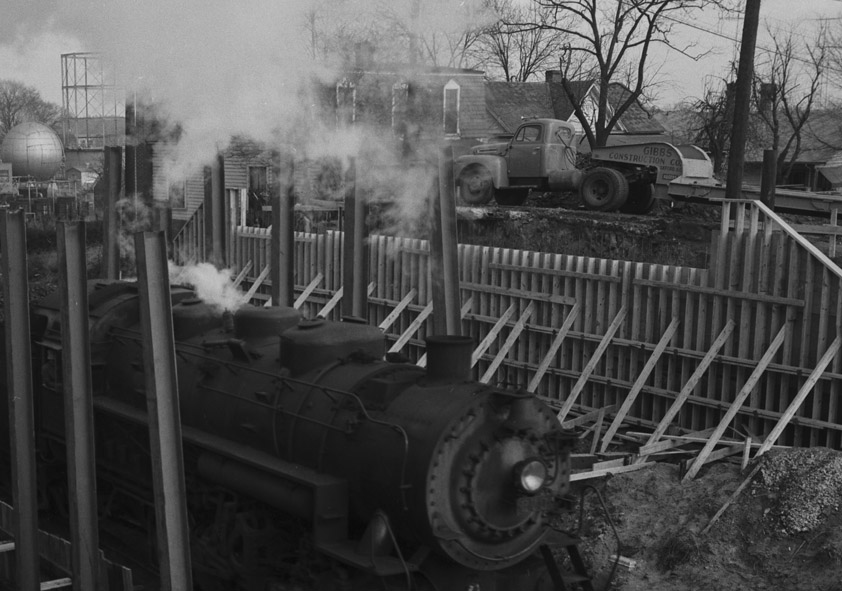 701 Holloway while the Holloway St. bridge is being replaced (with train passing through) looking northeast, 1950s
(Courtesy Herald-Sun)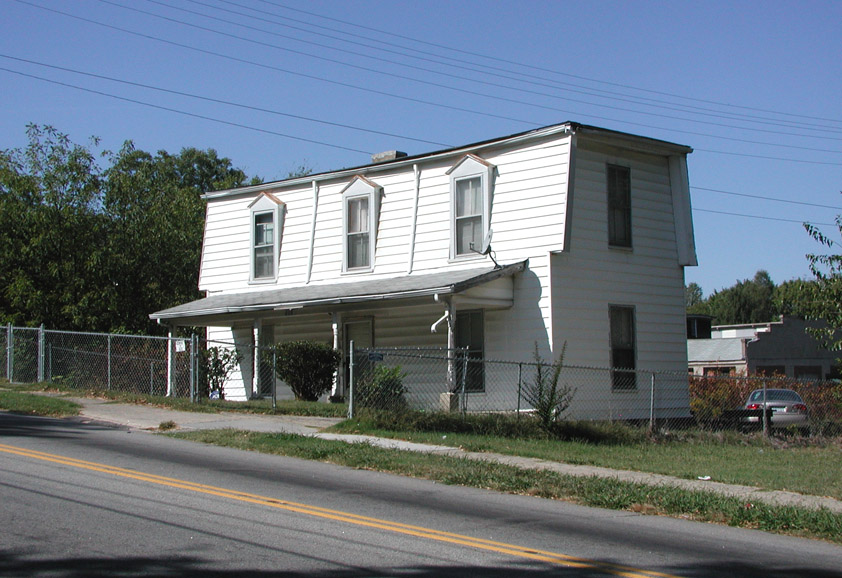 701 Holloway, 2007
This property has deteriorated significantly over the years following the above shot. It's been on the market for very low prices ( <$10K) for prolonged periods of time.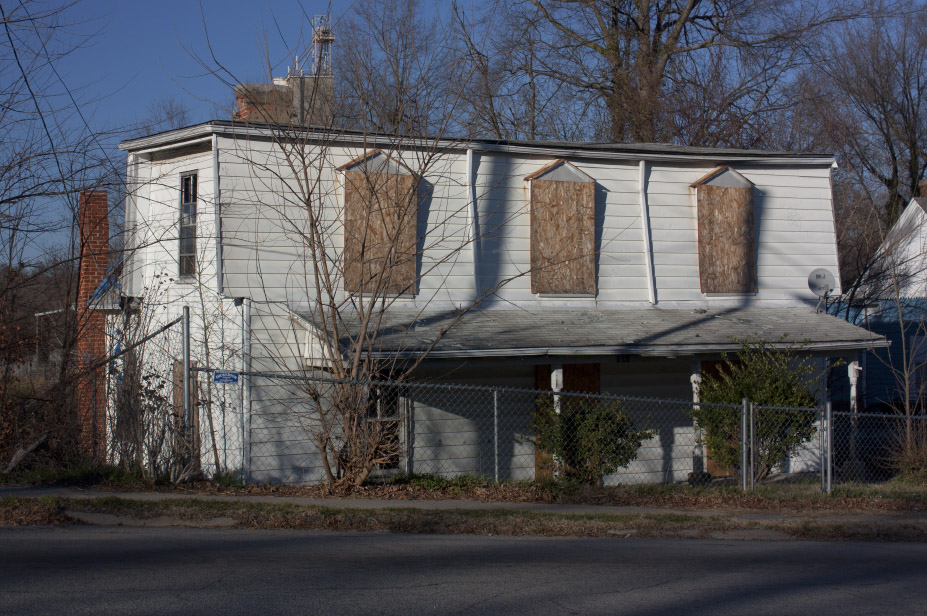 02.19.11
701 Holloway has been under renovation as of late 2011, but suffered some sort of structural failure in January 2012.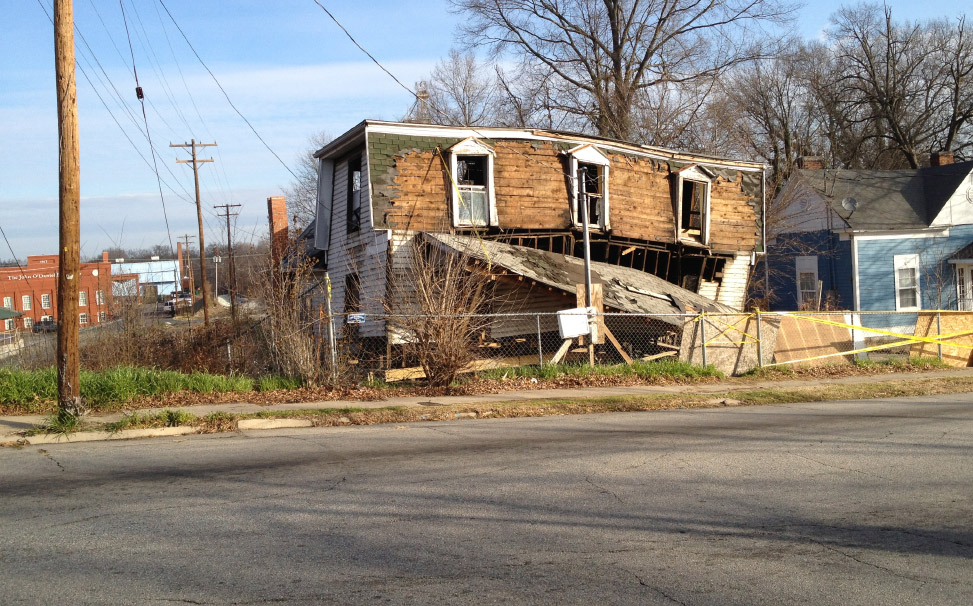 01.20.12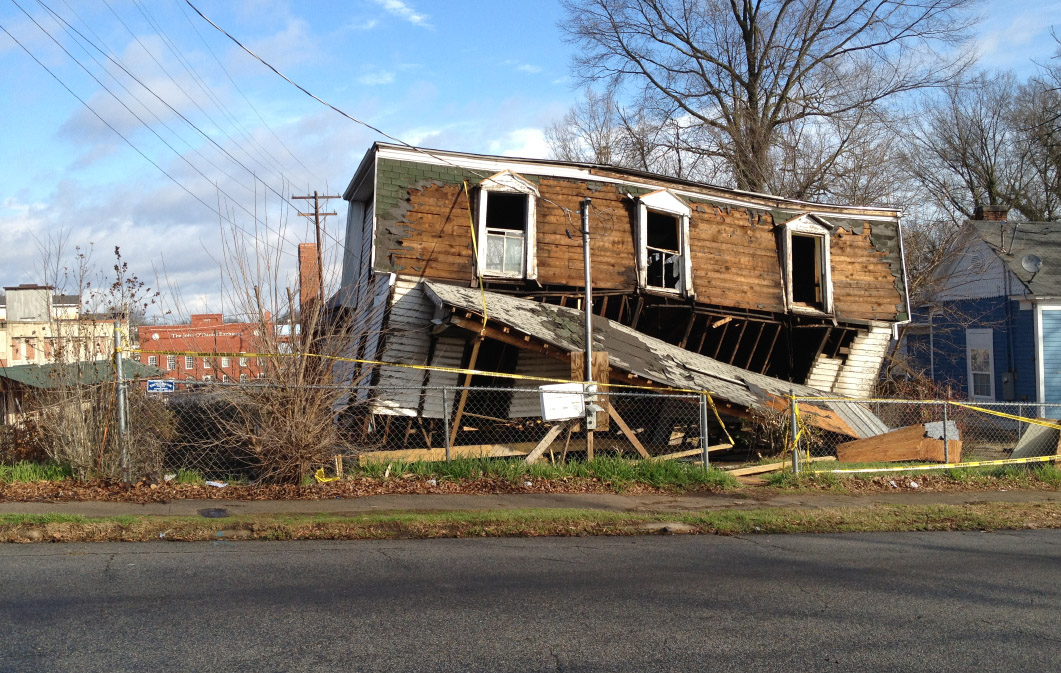 01.27.12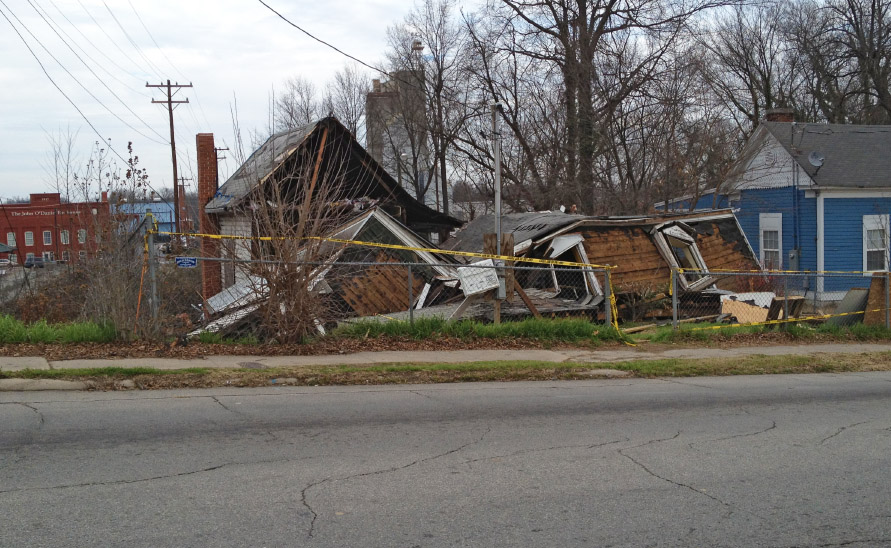 Amazingly, Ken Gasch reconstructed this house.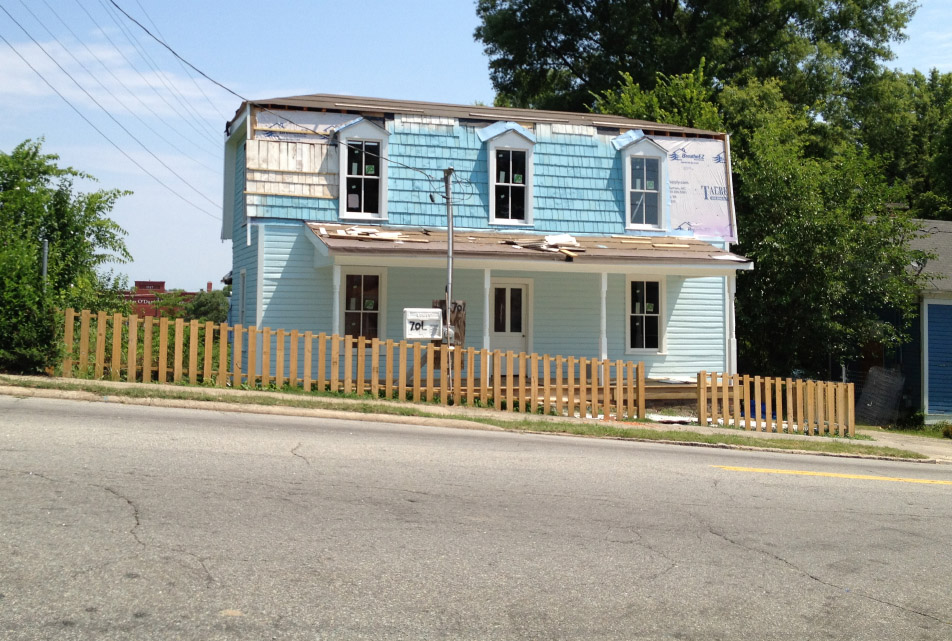 06.19.12