In tours
This building does not appear in any tours yet.
Last updated
Mon, 06/17/2013 - 9:17pm by gary
Location
United States
35° 59' 53.2896" N, 78° 53' 47.9976" W
US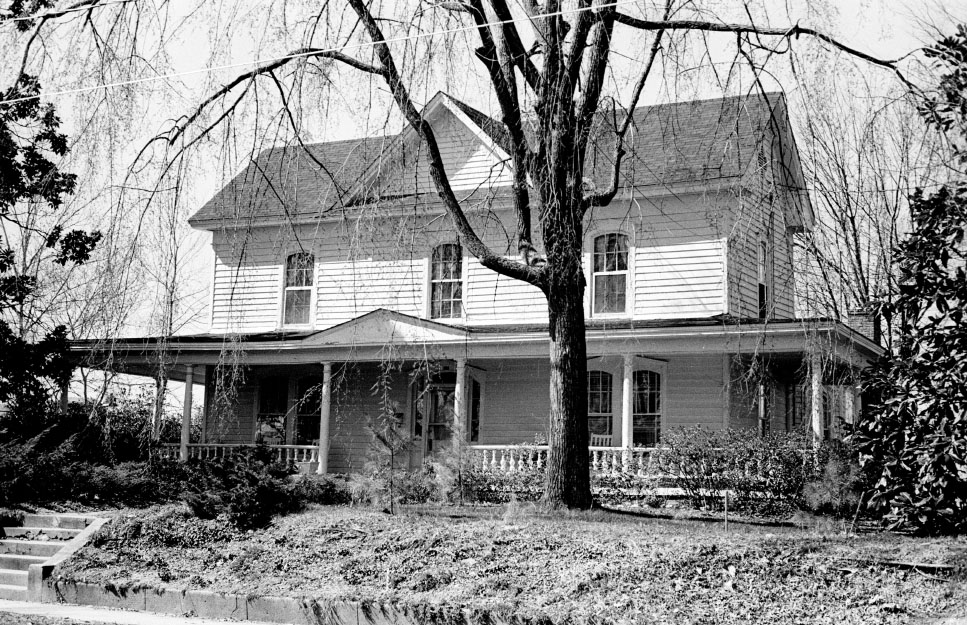 703 Cleveland, 1980
The careful preservation of this house and its siting on a manicured lot filled with mature trees and flowering shrubbery renders it one of the most distinctive houses on Cleveland Street. This two-story single-pile house with triple-A roofline and one-story rear wings was constructed in the 1890s by R. T. Howerton. Howerton established the undertaking company of R. T. Howerton and Sons which today is Howerton-Bryan Funeral Home. The segmental arched windows and entrance with pointed arched lintels, as well as the one-story porch that wraps around three sides of the main block, are typical of popular late nineteenth century housing. The porch has a gable at the entrance bay, Tuscan columns, and a railing with balusters in the shape of urns. The relatively-intact interior retains its converted gaslight fixtures and neoclassical mantelpieces with over-mantels and bevelled mirrors. In the 1930s, the Howerton family sold the house to William E. Masser, a traveling tobacconist in whose family's possession it remained into the 1980s.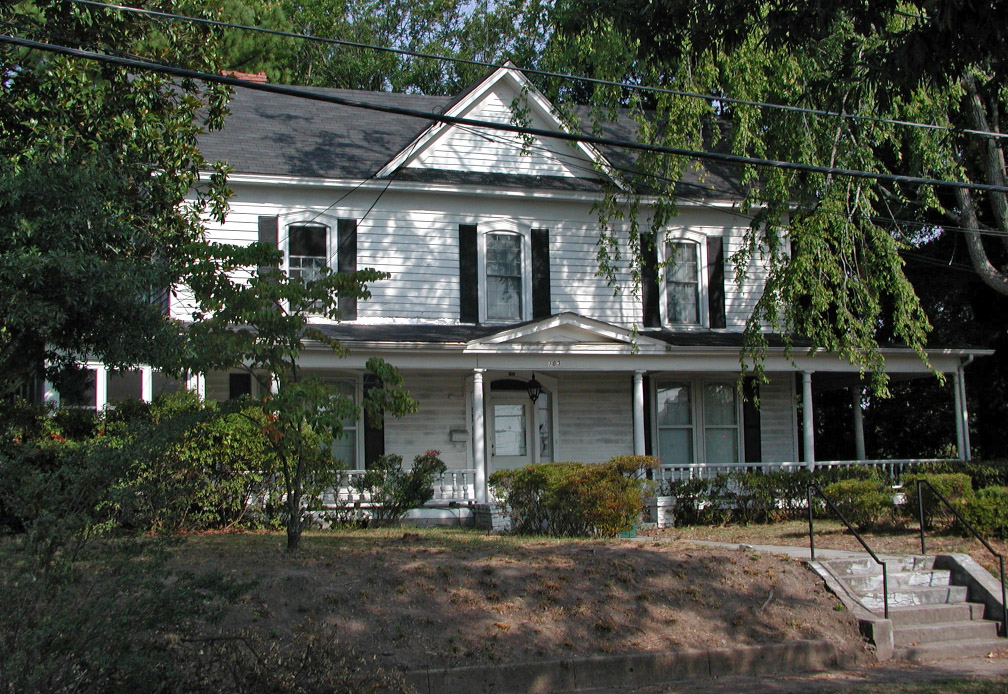 July 2006 (Photo by Gary Kueber)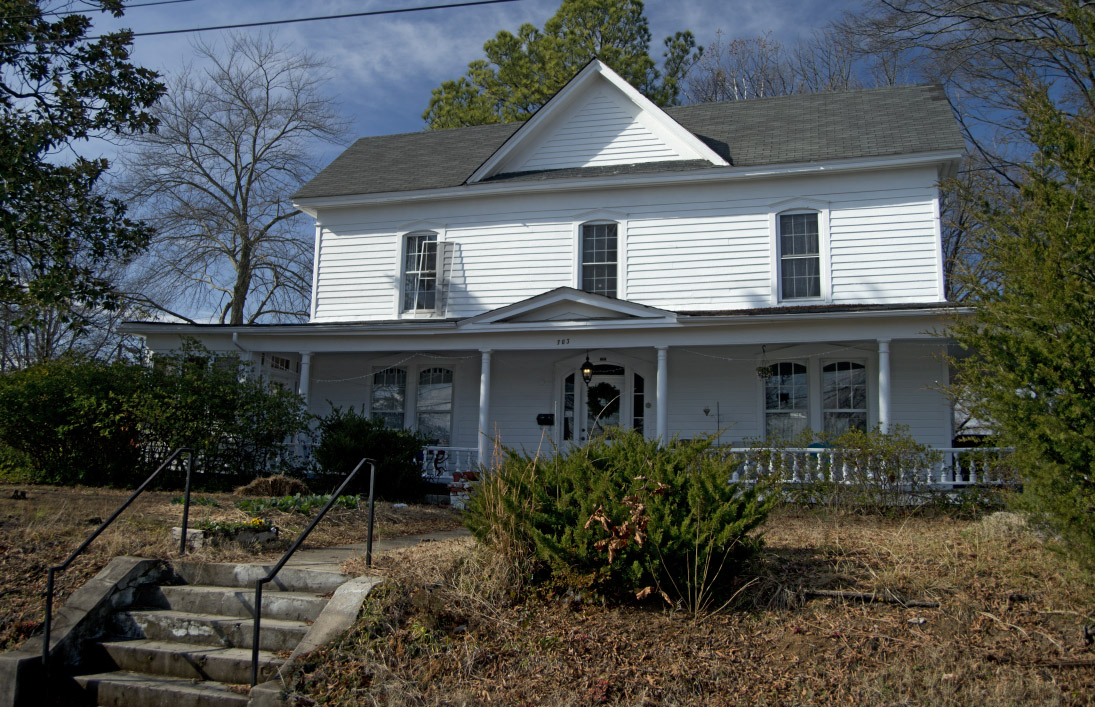 01.12.13 (Photo by Gary Kueber)