707 YANCEY ST.
Built in
1900-1920
/ Modified in
2009
Comments
Built in
1900-1920
/ Modified in
2009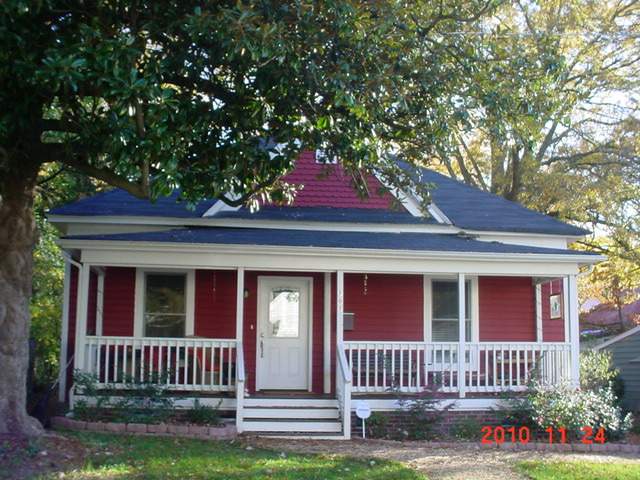 (Below in italics is from the National Register listing; not verified for accuracy by this author.)
One-story two-room deep house, converted to a duplex but otherwise intact, built early in this century. Has pyramidal roof, front gable filled with notched horizontal boards, and two tall interior chimneys with corbelled stacks. Slightly tapered box posts support the almost full-facade hip-roofed front porch.
Renovated with a very heavy hand in ~2009, resulting in crappy replacement items such as dinky front porch railing and door, replacement windows. Retains scalloped gable-front boards, which save it from complete new-ness.
1928 resident: RC Davis