711 RIGSBEE AVE.
Built in
1959
/ Modified in
2000
In tours
This building does not appear in any tours yet.
Last updated
Sun, 11/10/2013 - 9:40pm by gary
Location
United States
36° 0' 8.6328" N, 78° 54' 0.8172" W
US
Comments
Built in
1959
/ Modified in
2000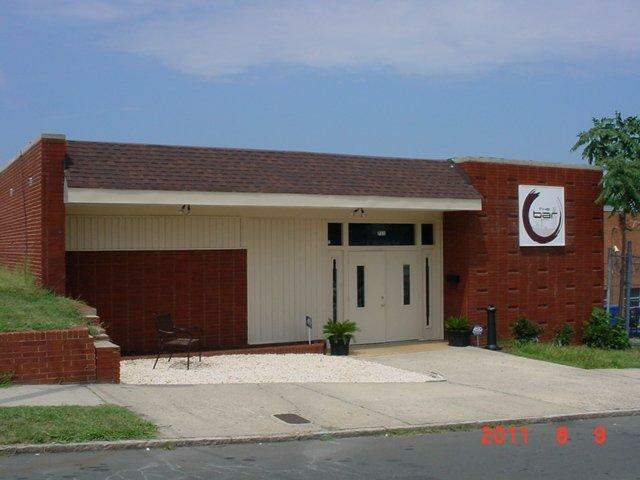 From the National Register in italics below:
The 1959 Durham City Directory lists the "GMAC Insurance Corporation" at 711 Rigsbee Avenue. The one-story, flat-roof brick office building of modest mid-century modern design is likely this office. The building is now adaptively reused as a bar known as "the bar." Red brick laid in running bond covers the sides and rear. There are no openings on the side elevations; the rear has a small flat-roof frame addition. The three-bay-wide façade features a central entrance with flanking bays of decorative brickwork. The north bay features brick aligned in rows, with every sixth brick recessed to create a textured surface. The south bay contains a flush wall of brick in geometric rows. The entrance has a replacement wooden double-door with transom, and the high windows above the south bay have been covered with vertical siding. A shallow mansard roof addition shelters the entrance and south bay of the façade. The new entrance and covered windows have substantially altered the façade's architectural character, making it a noncontributing resource.