In tours
This building does not appear in any tours yet.
Last updated
Sun, 11/10/2013 - 9:44pm by gary
Location
United States
36° 0' 17.2872" N, 78° 54' 8.0028" W
US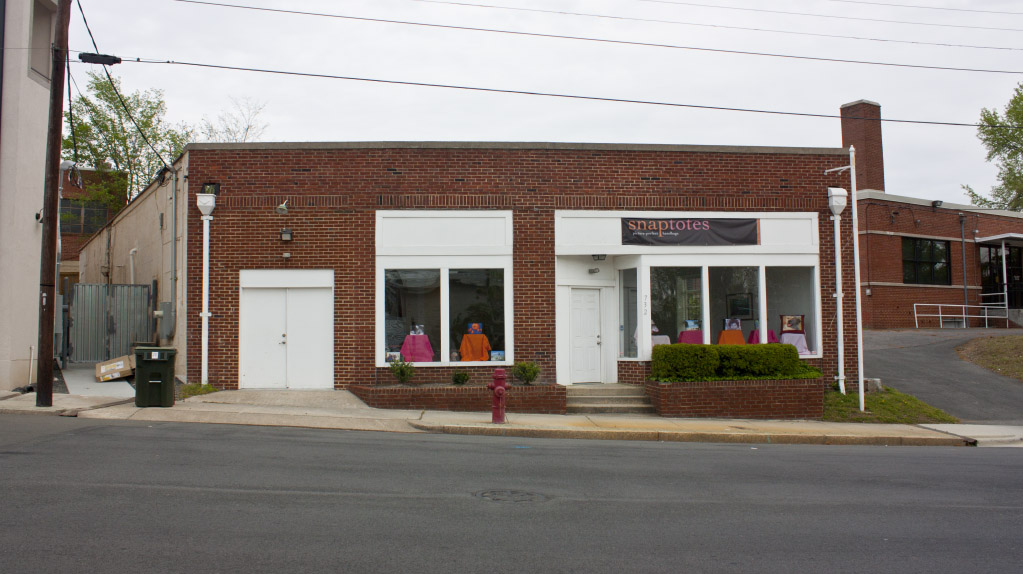 04.19.09
From the NR listing, in italics below:
Riley's Paint Warehouse, a small one-story concrete-block building at 732 Washington Street, was built about 1950 to the rear of Scott and Roberts Dry Cleaning Plant, Office and Store. It first appears in the 1950-1951 City Directory. The concrete-block building has a west façade veneer of red running bond brick, with soldier course brick headers over the openings. The central door is slightly angled and flanked by plate-glass display windows set in wooden frames, with transoms that are now covered with wood. The northern bay is a service bay that has been infilled with brick and a double metal door. The south elevation, five bays deep, has brick veneer as well, with four original metal awning windows and a metal door in the rearmost bay. The only alterations appear to be the replacement front door and replacement front service door.